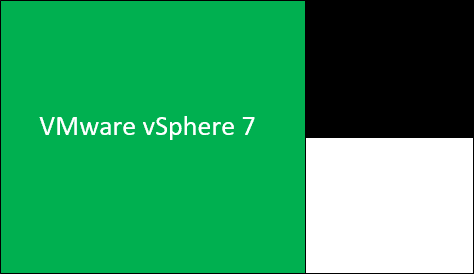 Update – New information below
New Post here. It has been officially announced! See the post for the official release date – VMware vSphere 7 Announced New Features and Benefits
There is no shortage of rumblings from the community and VMware vSphere customers and users about the next vSphere release. Especially after the VMworld US and Europe events, VMware has introduced a wide range of new technologies and features that are in "preview" and not really slated with a current release date. Many of these features will no doubt make their way into vSphere at the time of the VMware vSphere 7 release date. Let's take a quick overview look at the VMware vSphere 7 release date, what we know so far, and what features may find their way into the vSphere 7 release.
vSphere 7 Release Date When?
As you have no doubt seen across the Internet so far, before VMworld, many were assuming a new version of vSphere (vSphere 7) would be announced at one of the VMworld events, either US or Europe and this announcement would be vSphere 7.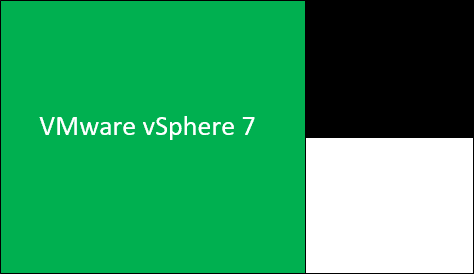 However, as both VMworld events have come and gone, neither of the events saw the official announcement of vSphere 7 released to the data enter masses, but rather just a slew of features were shown and demonstrated that will no doubt find their way to this release.
It will be interesting to see the vSphere 7 release date when it is announced, however, as we obviously know, it will not happen until next year at this point. Will it be before VMworld 2020? Only time will tell, however, I suspect it will be.
VMware vSphere 7 Features
The next question that most are asking is what features will be included in VMware vSphere 7? There are many that we will no doubt find included with vSphere 7.
vSphere 7 ARM
One of the features that has been publicly debuted on ESXi 7 is the new ESXi on ARM functionality.
In fact, take a look at this YouTube video of the booth showing ESXi 7 running on ARM hardware (Raspberry Pi).
So, we know that no doubt ESXi 7 will include the ability to be installed on ARM hardware among others. This vSphere 7 feature will open up a whole slew of new use cases and edge computing business cases that can make good use of the new capability to run ESXi on ARM.
vSphere 7 Kubernetes
Hybrid cloud features are certainly the big feature that most are looking at across any software upgrade or purchase they are making. There is no question businesses are making use of cloud environments. However, the features and functionality to allow effectively connecting on-premises and cloud environments is highly desirable. This includes functionality across virtual machines and containers.
With the release of VMware Project Pacific, VMware has solidified its direction of focus as being on containers orchestrated with Kubernetes. Kubernetes is the hot topic in cloud technologies as businesses are looking at making use of microservices architectures instead of the legacy monolithic application structure.
With VMware Project Pacific, VMware is baking in Kubernetes with ESXi so that it is part of the ESXi construct itself and not a bolt on solution to add Kubernetes to your vSphere environment. This takes vSphere in a direction of features and functionality that has not been seen thus far, even with vSphere 6.5, VMware vSphere 6.7, or vSphere 6.7 update 3+.
I would propose that vSphere 7 will contain the VMware Project Pacific features that have bee demonstrated at VMworld this year. VMware vCenter Server appliance VCSA will get the new supporting features and functionality to support running Kubernetes on the ESXi 7 platform. It will be interesting also to see how VMware Workstation might receive these new features as well.
vSphere 7 Security Features?
We also know that VMware has made some really big purchases as of late, including the Carbon Black acquisition that will most definitely bolster VMware's play in the security sector.
VMware has been driving at the theme of "intrinsic security" where security is baked into the solution and is not a bolt on afterthought. The Carbon Black acquisition certainly gives VMware some interesting features and products to integrate into their current vSphere security features.
The Carbon Black endpoint agent can certainly now be rolled out by means of vSphere and used to protect endpoints, including Windows server, Linux, and others.
Also, with the maturation of NSX-T and the great new features with the service-defined firewall and the integration with Carbon Black agents now, it is conceivable we will see further a further evolution of the VMware security solution. This will be a really exciting area of vSphere 7.
Other Features?
Will there be other nice features baked into vSphere 7 such as new disaster recovery capabilities, new vSAN features, and others? No doubt there will be. The long term result of vSphere 7 is going to be significant, not only for VMware, but for the entire industry.
Update On vSphere 7 Release Date
***Update**** Looks like we are getting close:
https://www.vmware.com/app-modernization.html#https://www.vmware.com/app-modernization.html
Wrapping Up
The VMware vSphere 7 release date will no doubt be in the next few months. I would assume it will drop before the next VMworld. However, there is just not enough solid evidence on when exactly it will be released.
One thing is for sure, VMware vSphere 7 will be packed full of the new features we have seen demonstrated now at both VMworld conferences. This includes, vSphere ESXi 7 on ARM devices which has been demonstrated with ESXi 7 servers running on Raspberry Pi.
Also, VMware Project Pacific will no doubt culminate in vSphere 7 as the new vSphere Kubernetes integration will most likely see light with this next numbered release.
Then, the security features and functionality will continue to evolve and see new solutions and possibilities with vSphere 7 due to things like the Carbon Black acquisition.
Don't miss out on new posts! Sign up!