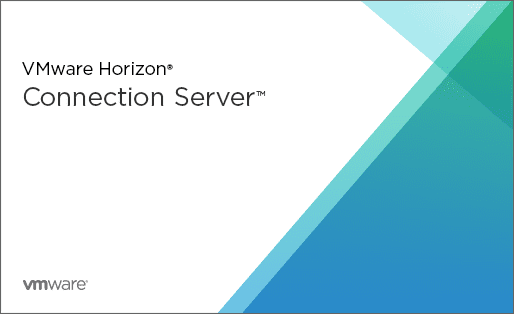 VMware Horizon 8 has landed as general availability today per the blog post from VMware here. VMware Horizon 8 represents an evolution of the VMware Horizon product. In fact, VMware is rebranding the product now to simply "VMware Horizon". The versions from this point forward will be in the form of VMware Horizon YYMM. VMware Horizon 8 is also known as "VMware Horizon 2006". However, I guess that VMware is keeping the Horizon 8 branding as this is what everyone was expecting for the next release. I wanted to get the new version in the home lab. I decided to start with my VMware Horizon Connection servers. In this post we will take a look at the VMware Horizon 8 upgrade connection servers to take a look at upgrading to Horizon 2006.
Before you upgrade to VMware Horizon 8 Connection Servers
With this release, there are definitely some things to take note of. These are the following:
View Composer and View Composer Linked Clones and persistent disks are deprecated with the VMware Horizon 8 2006 release. VMware makes note the components are still included with VMware Horizon 8, however, they do not recommend starting any new environments with Composer and linked clones.
VMware Horizon 2006 is all about instant clones
There is an order of operations to get up and running with the VMware Horizon 8 2006 upgrade. This is as follows:
Uninstall unsupported components (Composer, etc)
Upgrade the Horizon Client Software
Backup your VMware Horizon Connection Server configuration – if you are running a replicated group (which you should be) you can grab a copy of the configuration from one server out of the replicated group
Take the Horizon Connection Server you are starting with out of your load balancer service so you can perform maintenance
Upgrade the VMware Horizon Connection Servers
Upgrade Windows Terminal Servers to Windows Server 2012 R2 or later and install RDS role
Upgrade the Horizon Agents in your environment across your physical and virtual machines
Use newly upgraded virtual machine desktop sources to create new upgraded pools
Cloud pod architecture has its own set of instructions
Horizon 8 Connection Servers in Replicated Group
Perform the following on only one server:
Take a snapshot of the VMs
Document all of your settings, take a screenshot if necessary
Use the vmdexport.exe utility to backup the Horizon LDAP
On both servers:
Verify system requirements and prerequisites
| Operating System | Editions Supported in Horizon 8 2006 |
| --- | --- |
| Windows Server 2012 R2 | Standard (64-bit) Datacenter (64-bit) |
| Windows Server 2016 | Standard (64-bit) Datacenter (64-bit) |
| Windows Server 2019 | Standard (64-bit) Datacenter (64-bit) |
The following Active Directory levels are supported:
| Microsoft AD Domain Functional Levels | Supported in Horizon 8 2006 |
| --- | --- |
| Windows Server 2012R2 | Supported |
| Windows Server 2016 | Supported |
| Windows Server 2019 | Supported |
Document IP address and computer names of the Horizon Connection Servers
Open Horizon Console and document all the settings that are specific for the instance
Backup before upgrading to VMware Horizon 8 Connection Servers
For my lab environment, I simply placed a quick snapshot on both my VMware Horizon Connection Server 7.12 VMs before kicking off the installation of VMware Horizon 8 2006.
In addition, if you want to take a backup using the Horizon backup tool, you can do this also. Login to the Horizon Console and choose Settings > Servers > Connection Servers > Backup Now
VMware Horizon 8 Upgrade Connection Servers
Let's take a look at the walkthrough of the actual VMware Horizon 8 connection server upgrade to see how this looks. First of all, download the latest VMware Horizon Connection Server available from VMware:
Note the new 2006 designation for VMware Horizon 8.
As you can see below, the details of the new Horizon 8 Connection Server (2006). The file size is 303.24 MB.
Let's now take a look at running the installer/upgrade. After kicking off the VMware Horizon 8 Connection Server executable, you will be presented with a newly updated installer with the new styling of the rebranded Horizon.
Pretty standard stuff here, accept the EULA.
Choose your CEIP options if you want to participate.
At this point, you are ready to hit the Install button and begin the installation/upgrade of VMware Horizon 8 Connection Server.
After just a few moments, the installer will complete after upgrading files and starting services. Click Finish.
After finishing out the installation/upgrade of VMware Horizon 8 Connection Server, you can login to the new Horizon Console HTML5 interface with new styling.
After logging into the Horizon Console, you can see an even sleeker and more updated interface than the previous Horizon 7 release.
After running the "installer" on my existing VMware Horizon 7.12 Connection Servers, all of the previous data and configuration was brought across as expected. I didn't see any issues with the environment after finishing out the upgrade.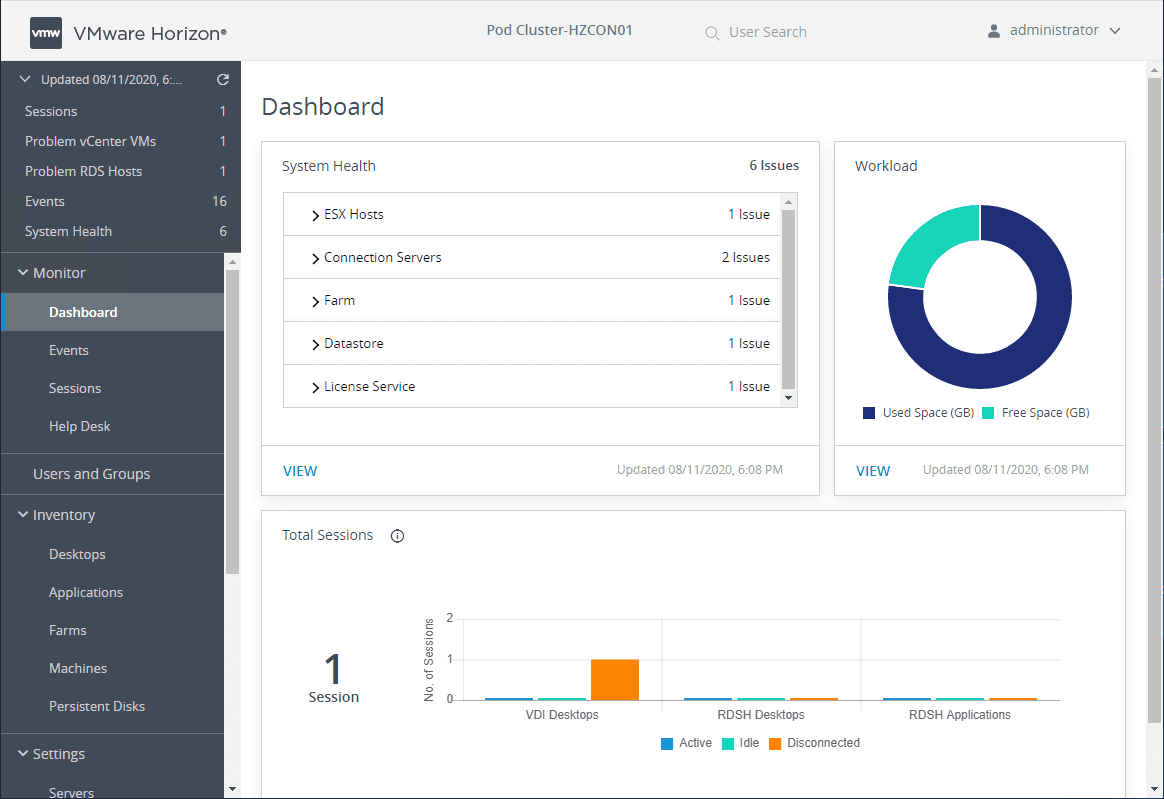 One other detail you will need to give attention to after upgrading to VMware Horizon 8 is licensing. Since this is a new family of VMware Horizon, the VMware Horizon 7 licensing will not work after the upgrade. You will need to enter your VMware Horizon 8 2006 licensing to activate to activate Horizon in your environment after the upgrade.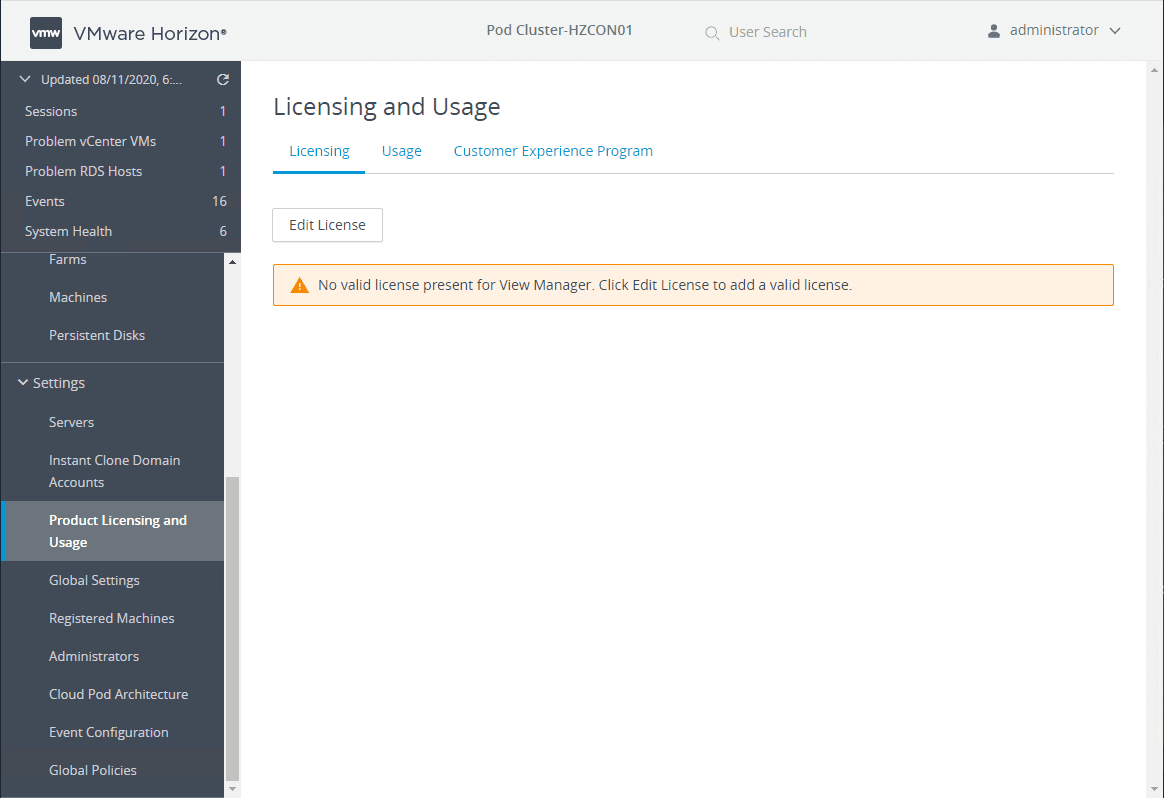 Wrapping up
The process for VMware Horizon 8 Upgrade Connection Servers is a straightforward process that requires you do some pre-work to make sure the environment meets the requirements as set forth by VMware for the new VMware Horizon 8 2006 version.
VMware has definitely made some noticeable changes to the look and branding of VMware Horizon from this release forward and incorporating some great new capabilities and benefits into the product. Stay tuned for more Horizon 8 2006 coverage!
Don't miss out on new posts! Sign up!