Backup Software
NAKIVO Backup and Replication v9.4 Beta Released New Features
Even with the worldwide pandemic currently going on with COVID-19, NAKIVO is still pumping out releases and new functionality and features. The data protection vendor has released a new beta, NAKIVO Backup and Replication v9.4 Beta. The new release contains some really great capabilities that will extend the functionality of the data protection solution. In this post, we will take a look at NAKIVO Backup and Replication v9.4 beta released new features and take a closer look at the functionality included in this latest beta release.
NAKIVO Backup and Replication v9.4 Beta Released New Features
One of the impressive characteristics to me looking at NAKIVO as a company is the rapid pace with which they release new versions of NBR and the number of new features that are contained in each release. The continue to add features that customers desire to have in the solution.
It is great to see that NAKIVO is obviously taking a close look and listening to the features that are needed out in the wild and bringing those needs into the core product. There are many things that customers across all landscapes are looking for with various solutions today. Cloud is always a topic that seems to come up as well as security, uniform management, and business-continuity.
The new NAKIVO Backup and Replication v9.4 beta release shows promising new features contained that help to further address those customer needs from a backup perspective. What are those?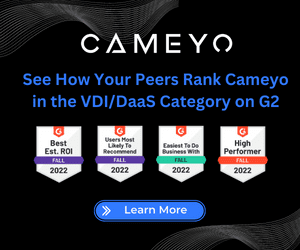 Backup to Amazon S3
Instant Object Recovery to Source for Microsoft Exchange and Active Directory
Backup of Fault-Tolerant VMware VMs
Instant Physical to Virtual Recovery
Role-based Access
Let's review each of these new features in closer detail to see how they are implemented in this new NAKIVO Backup and Replication v9.4 beta release.
1. Backup to Amazon S3
Amazon is arguably the leader in cloud service provider features and customers. Customers and environments want to have the ability to interact with Amazon in multiple ways
This version of NAKIVO Backup and Replication v9.4 allows backing up to Amazon S3. NAKIVO allows you to backup up workloads to Amazon S3. Amazon's S3 stroage provides a cost-effective and efficient storage solution that allows you to scale to meet your storage needs.
Cloud storage provides many benefits to disaster recovery and business-continuity. For one, cloud storage is accessible from anywhere. It provides literally "unlimited" storage capabilities. There are some pretty slick features to the Amazon S3 feature-set with NAKIVO Backup and Replication v9.4 beta.
Direct Backup – There is no middle piece or proxy to the data you send to Amazon S3. With NAKIVO Backup and Replication v9.4 beta, you can backup directly to Amazon S3. This includes backups of VMs and physical servers.
Backup Copy – This is also a great storage location for backup copies that you can create which allows having another copy of backups of specific servers. This allows meeting the requirements of 3-2-1 backup best practices.
Instant VM Boot – With the direct Amazon S3 storage provided by NAKIVO Backup and Replication v9.4 beta, you can even boot your VMs directly from Amazon S3 storage. This helps to provide relatively "instant" recovery of your workloads in a disaster.
Data Compression – NAKIVO Backup and Replication v9.4 beta allows even further saving storage when targeting Amazon S3 storage. With NAKIVO's efficient compression, you further are able to reduce the footprint of the required storage in Amazon S3.
File Recovery – Backups that exist in Amazon S3 can be used for file recovery which allows granularly restoring files or folders directly from the backups stored in the cloud.
Object Recovery – In addition to physical files and folders, you can also restore application objects from applications like Microsoft Exchange, Active Directory, and SQL Server.
2. Instant Object Recovery to Source for Microsoft Exchange and Active Directory
This feature is one that will certainly streamline some processes for recovery. For restoring application objects, in this version of NAKIVO, you can now restore application objects directly to the source server. If you remember before, for applications like Active Directory, NAKIVO created a recovery script that you could run to restore objects in Active Directory as an example. However, this required additional steps and ultimately, time.
With the Instant Object REcovery to source for Exchange and Active Directory, the middle step is no longer required. Additionally, you do not have to restore an entire VM before you can pull items granularly to restore. In a disaster recovery situation minutes may count to get resources and services back online. Having the ability to have the most efficient path to get your data, services, or application objects back up in running is crucial.
It is great to see that NAKIVO is making the product more efficient with these new releases. In addition to new features, it provides value to make existing features more efficient. This new efficiency improvement with application restores is powerful compared to previous versions.
3. Backup of Fault-Tolerant VMware VMs
Another new innovation with this release of NAKIVO Backup and Replication v9.4 beta is the addition of adding the ability to backup Fault Tolerant VMs. What are fault tolerant virtual machines?
Fault Tolerance is a feature of VMware vSphere that provides continuous availability for applications for up to 4 vCPUs. The way fault tolerance works is it creates a "shadow" copy of your virtual machines. If something happens to the primary production VM, vSphere fault tolerance kicks in and fails over to the fault tolerant shadow copy.
The shadow copy is kept in lock step with the production copy. This provides almost instantaneous failover to a secondary copy. This is an extremely resource intensive process from a vSphere perspective. However, this provides the ultimate in failover capabilities as there is essentially no time lost between the two VMs.
According to official VMware documentation regarding the benefits of using fault tolerance:
"vSphere Fault Tolerance safeguards any virtual machine (with up to four virtual CPUs), including homegrown and custom applications that traditional high-availability products cannot protect. Key capabilities include the following:
Compatible with all types of shared storage, including Fibre Channel, Internet Small Computer Systems Interface (iSCSI), Fibre Channel over Ethernet (FCoE) and network-attached storage (NAS).
Compatible with all operating systems supported by vSphere.
orks with existing VMware vSphere Distributed Resource Scheduler and VMware vSphere High Availability (HA) clusters for advanced load balancing and optimized initial placement of virtual machines.
Contains a version-control mechanism that allows primary and secondary virtual machines to run on vSphere FT-compatible hosts at different, but compatible, patch levels."
With NAKIVO Backup and Replication v9.4 bet, NAKIVO can provide a backup of the primary AND secondary VMware VMs that are part of the fault tolerant VM pair. So, not only do you have the fault tolerance process protecting your business-critical virtual machines housing essential data and services, you now have a backup of those virtual machines that are setup in the fault tolerance configuration.
4. Instant Physical to Virtual Recovery
NAKIVO has been working on the physical server backups features and functionality for the last several versions of the product. This includes the following updates in the previous NAKIVO releases:
v9.1 – Linux Physical Machine support
v9.0 – Windows Physical Server support
To go along with the new features surrounding physical workload support, NAKIVO is providing a great new capability for recovering or working with physical Windows and Linux devices. Now with NAKIVO Backup and Replication v9.4 beta, NAKIVO is introducing Instant Physical to Virtual Recovery. This means there are now really great options opened up to IT admins.
Admins can recover entire physical machines directly from backups to VMware VMs. This can open up great use cases such as the ability to create test environments from physical backups on disk that can be recovered as VMs right from the backup storage. Additionally, this provides a quick path to recovery in times of disaster. Physical workloads can be spun up directly from disk to provide the quickest path to recovery.
5. Role-based Access
For security best practice and role based access controls, setting up permissions based on job role is the best practice way to setup security and limit the chance of accidental data deletion, data leak, or cyber security breaches.
With NAKIVO Backup and Replication v9.4 beta, NAKIVO has implemented role-based access so that organizations can implement role-based access in their backup solution. When you think about the data that is contained in backups, it is production data. If an attacker or a legitimate employee gets access to backup data, they have access to sensitive production data.
It doesn't take long to start thinking about the consequences of what could happen when improper access is given to employees to access backup solutions. The data contained in business-critical VMs could be exposed via inappropriate permissions or access given in the data protection solution.
Other NAKIVO Benefits and Impressions
I have been impressed with NAKIVO since I started testing the solution out many versions back in the lab. The ease of which it is downloaded, deployed, configured, and backups are taken, underscores how simple and efficient the solution is.
Literally, it is one of the simplest solutions to get up and running and in minutes start running your first backup job. They also set the bar when it comes to adding features and sticking with aggressive release cycles that offer great new features. While many other vendors may produce a release every year or 6 months, NAKIVO is cranking out new releases or patch releases every 2-3 months.
Take a look at my previous coverage of NAKIVO releases here:
The NAKIVO Backup and Replication v9.4 Beta Released New Features include some great new capabilities for your data protection environment.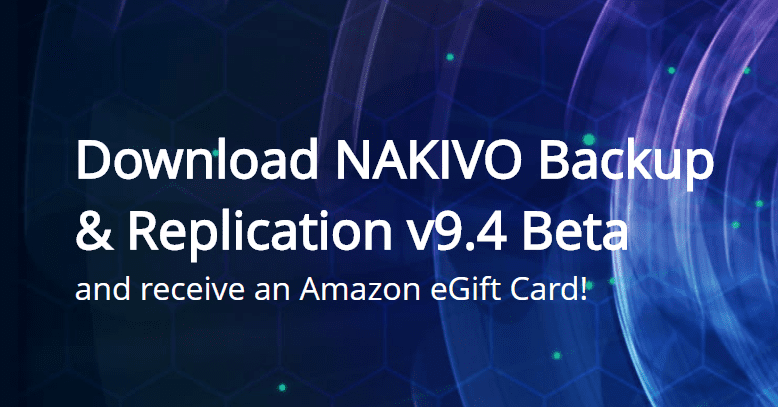 Be sure to try out the download of the new NAKIVO Backup and Replication v9.4 beta here.