Software
Latest Runecast Analyzer adds Enterprise Console and vSphere 7 Support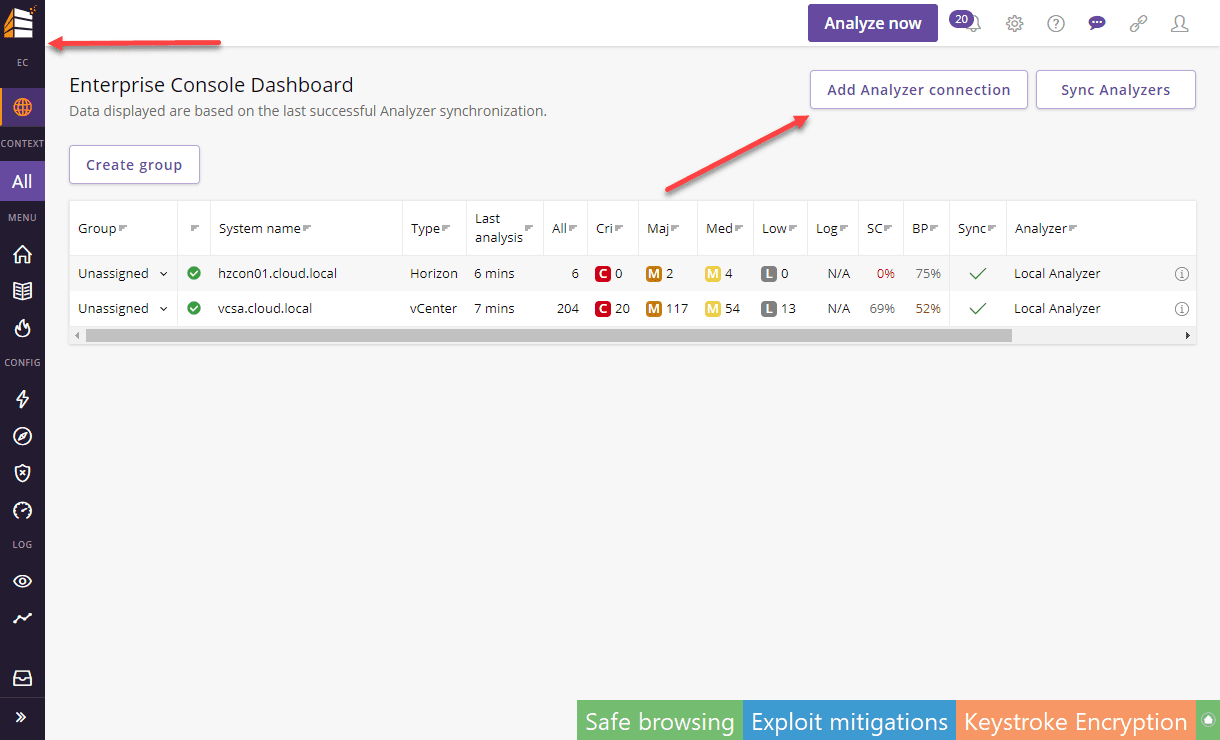 In case you haven't heard of Runecast Analyzer, you need to. It is one of those tools that provides outstanding value for your enterprise datacenter running on top of VMware vSphere or cloud infrastructure making use of Amazon AWS. Runecast allows you to automate vendor best practices in your environment and easily spot issues with misconfigurations as well as alignment with compliance regulation frameworks like PCI-DSS, HIPAA, and others. In this latest release of Runecast, new functionality including an added Enterprise onsole to control large VMware and AWS environments as well as support for vSphere 7 have been added. Let's take a look at the latest Runecast Analyzer adds enterprise console and vSphere 7 support to see how your environment benefits.
What is the Runecast Enterprise Console?
You may be asking, what is the Runecast Enterprise Console? In a nutshell, the new enterprise console allows aggregating "child Runecast analyzer appliances/agents" into a single dashboard.
Runecast has documented a limitation of scanning batches of 1200 hosts/appliances. With this limitation, for very large customers with large environments, this means multiple deployments of the Runecast appliance across the organization.
With the multiple deployments and environments scanned, it could be difficult to aggregate the information and correlate the overall health of the environment. In steps the new enterprise console.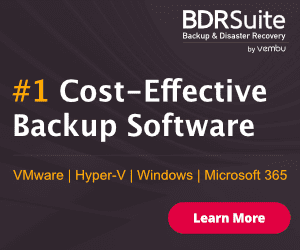 The enterprise console allows you to have an all-in-one appliance that compiles data sources across environments into a single-pane-of-glass solution. Additionally, you can build groups of systems with customized access levels so as to support Role-based access control (RBAC).
This is something that can be essential functionality for organizations such as MSPs who support multi-tenancy environments that may be spread out across many different enterprises and have multiple teams and team members managing the different environments.
Runecast Enterprise Console Use Cases
We have already touched on this with the overview of what the Enterprise console is in the new Runecast release. However, let's dig a bit more into the potential use cases of the enterprise console.
There are quite a few different types of environments that will benefit from the new capabilities that are offered with the Runecast Enterprise console and RBAC capabilities.
These include the following industries and services that are notoriously demanding from a security and RBAC point-of-view:
MSPs
Government
Energy
Transportation/Travel
Healthcare
Information Technology Services
VMware vSphere 7 Support
One of the roadblocks to upgrading to the latest hypervisor version is generally the integrated tools in use across the environment. Customers have to wait until third-party vendors introduce support for the new version of the hypervisor environment.
While there are still many lingering hold-backs from upgrading to vSphere 7 from a third-party vendor point-of-view, this isn't the case at least from the standpoint of Runecast.
The new Runecast release adds support for VMware vSphere 7 and is able to extend best practices and compliance scans to your vSphere 7 environments! Kudos to Runecast for getting this support out there so quickly and allowing customers to be fully supported from a Runecast perspective with vSphere 7!
Runecast Autoupdating
One thing I really like about Runecast is the autoupdating capabilities of the solution. For the most part, it takes care of its own maintenance and housekeeping.
On more major releases, you may find that you have a "reboot" notification as I did in the lab. The great thing about the Runecast appliance is that it keeps you aware of these types of activities and will prompt you.
Enabling and Viewing the Runecast Analyzer Enterprise Console
Enabling the new Enterprise Console is as simple as visiting the Settings > Enterprise Console tab. Underneath the tab, you will find the Enable/Disable Enterprise Console toggle button. Simply toggle on and the Enterprise Console is enabled.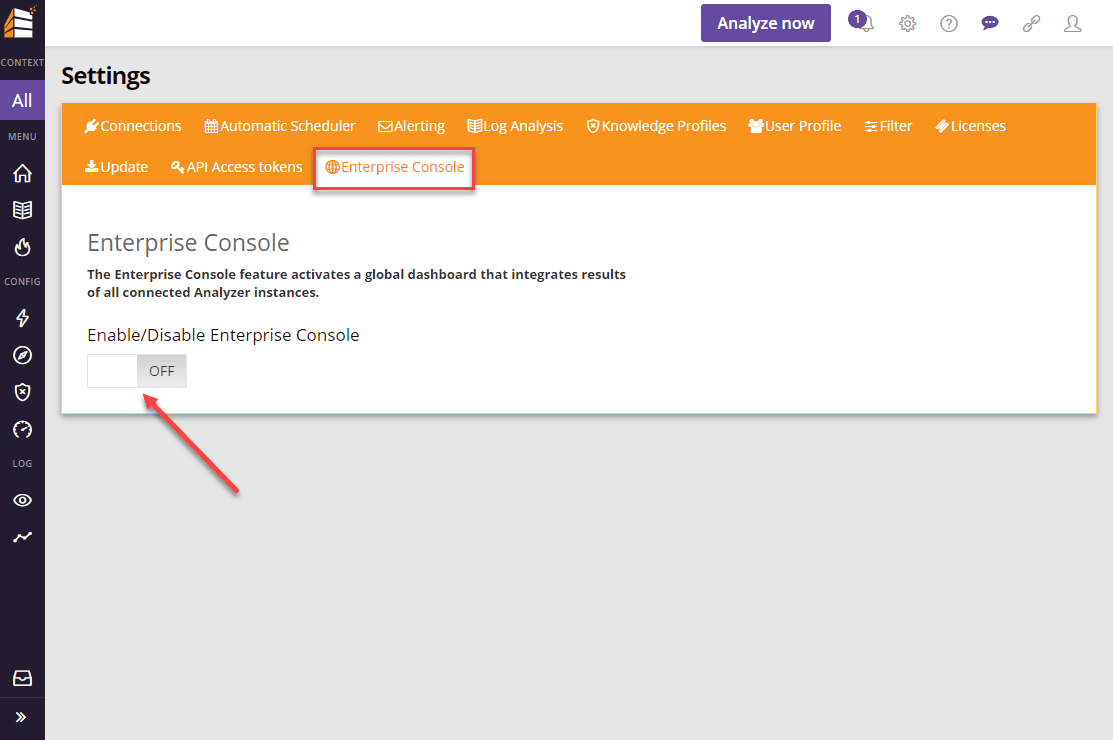 You will see a new EC designation in the upper left slide out blade of the UI. Click this and you will be taken to the new enterprise console. You can Add Analyzer connections right from this interface.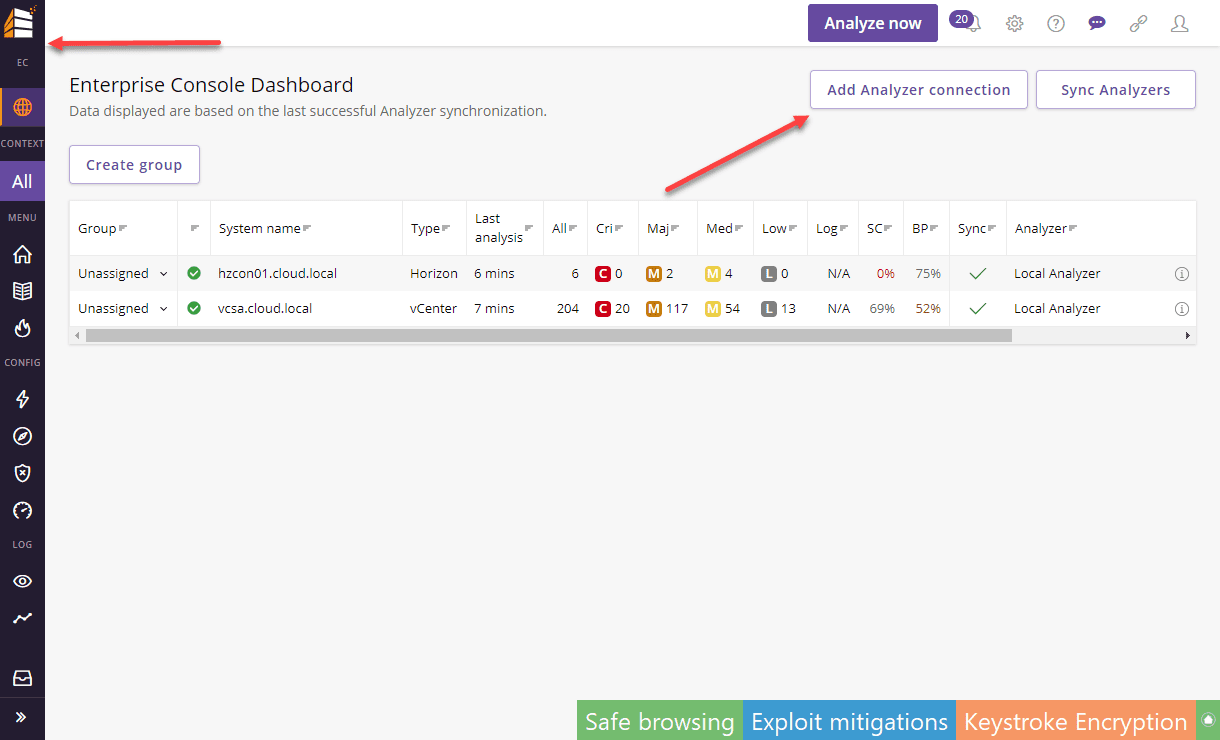 When you click the Add Analyzer connection button, you will be taken to the Connect new Analyzer dialog box. Simply enter the FQDN or IP and the API token to make the secure connection to the new Runecast Analyzer you want to aggregate data from.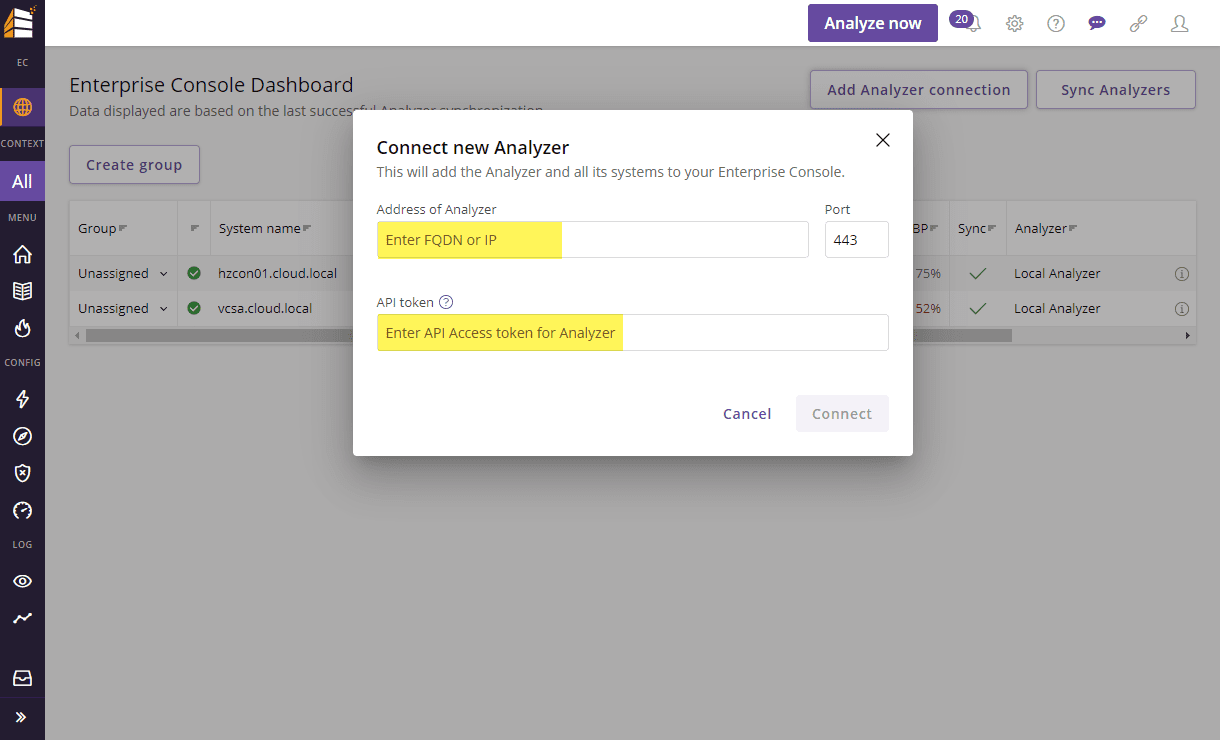 Once you have your systems added to the master Runecast Analyzer appliance, you can change the context of the issues/views based on the Context combo box.
You can choose to have the all-in-one aggregated view of All Systems or you can place laser focus on a specific environment or set of issues to help pinpoint various issues.
AWS CIS Benchmarks have been added
Another quick improvement in this release is that the CIS benchmarks have been added to AWS scans:
"Automated compliance checks for CIS Benchmarks have now been expanded to VMware and AWS environments. Center for Internet Security (CIS) is an industry-standard for secure configuration guidance. This builds on the addition of VMware CIS Benchmarks to the previous version of the Runecast Analyzer 4.1."
Wrapping Up and Impressions
With the latest Runecast Analyzer adds Enterprise Console and vSphere 7 Support capabilities, organizations maintaining extremely large environments or having the need to separate administration between departments and clients in a multi-tenant environment now have that ability with the new enterprise console.
Runecast Analyzer makes this extremely easy as always. Updating to the latest version is a piece of cake and the information you get back from the solution is instantly valuable. Another powerful release from Runecast. It will be exciting to see what is next.
Check out other Runecast coverage here: