VMware
Runecast Analyzer 3.0 New Features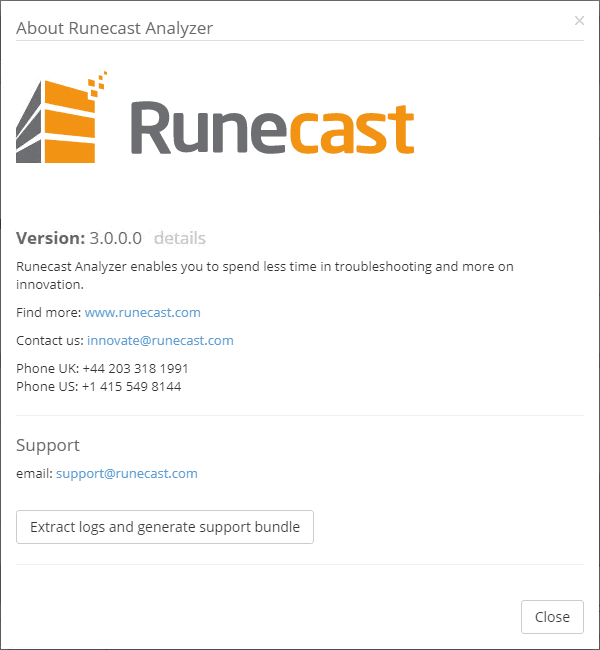 Have you ever been in the situation of wanting to perform upgrades in your environment but realize that you have not checked all the latest information regarding hardware compatibility? As it is with most vendors, if you are running VMware vSphere clusters in your environment and especially with VMware vSAN, the VMware HCL is extremely important. You want to make sure you are running compatible hardware in general and then also verify other details such as firmware, BIOS versions, etc. Verifying all of these details by hand can be a chore. Runecast with their Runecast Analyzer product are again working their magic in the space of the VMware HCL as well as their already great functionality as a VMware best practices analyzer looking at VMware KBs, etc. As of yesterday at the time of this writing, Runecast released Runecast Analyzer 3.0 with exciting new functionality in the realm of the VMware HCL including VMware vSAN! Let's take a look at a quick overview of Runecast Analyzer 3.0 new features and see how Runecast is improving their already great product.
Runecast Automatic Updates
One of the great things about the Runecast Analyzer is that besides being a great product, it takes care of itself extremely well also. With the automatic updates in the product, it will pull the latest updates and install them automatically.
Great New Features in Runecast Analyzer 3.0
There are many great new features in this release of Runecast Analyzer, including the following new enhancements:
Increased visibility & transparency of environment configuration
Improved predictive analysis with enhanced HCL upgrade simulations
Customized PCI-DSS checks to scan your specific vSphere environment
New vSphere web client plugin-in
Security and scalability improvements
Let's take a closer look at these one-by-one and see how they have been introduced into Runecast Analyzer 3.0.
Increased Visibility & Transparency of VMware vSphere Environment Configuration
New to Runecast Analyzer 3.0 is an aggregated view of vSAN disk information that allows you to have a single pane of glass view of your environment including the following:
vSAN disk info
Firmware version
vSAN disk tier
Disk model number
Controller disks are connected to
In relation to reporting, you can export all of your information to a CSV file for viewing and using the data presented.
Improved Predictive Analysis with Enhanced HCL Upgrade Simulations
Runecast has made some really great improvements in the Runecast Analyzer 3.0 release in terms of the upgrade simulation feature. While still a beta feature, with this release, the functionality is enhanced even further to check compatibility against the VMware HCL as well as new checks are now in place for VMware vSAN! This takes a tremendous amount of heavy lifting off the shoulders of administrators performing these tasks manually.
This also helps VMware vSphere administrators to keep an eye on potential problems in the future when planning VMware vSphere version upgrades and upgrades for underlying technologies like VMware vSAN.
Customized PCI-DSS Checks to Scan Your Specific vSphere Environment
PCI-DSS is a necessary compliance regulation that helps to protect card holder data. PCI-DSS can be as tedious to comply with as it is necessary. Every business and VMware vSphere environment is going to be different. Different businesses are running different applications and have different constraints and aspects that are unique to them.
Runecast Analyzer 3.0 has improved on the already powerful PCI-DSS checks in Runecast Analyzer previous versions by adding the ability to customize PCI-DSS security checks. The new editable PCI-DSS security checks allow admins to customize the analysis and testing for PCI-DSS compliance with checks specific to individual virtual environments.
This includes the ability to customize such things as password policies, session timeouts, maxiumum number of login attempts, NTP server, etc. Different granularity levels can be specified at various levels in the vSphere structure including globally, vCenter Server, cluster level, etc.
This benefit applies to businesses that don't have to comply with PCI-DSS as well as these granular checks can help with various use cases.
New Runecast vSphere Web Client Plugin
New with this release is a new web client plug-in that is new and improved for Runecast Analyzer 3.0 in the vSphere Web Client. It supports Dark Mode which is a great additional to match up with the capabilities of the vSphere Web Client interface. There is also a new summary widget included as well as performance enhancements to go along with this release.
Security and Scalability Enhancements
For those environments who are running Security Information and Event Management solutions, you will be excited to know that Runecast Analyzer 3.0 can now ship logs for auditing of user actions externally. You can now forward these events from Runecast directly to your SIEM solution.
Also, with Runecast 3.0, DISA STIG 6.5 and updated DISA STIG URLs have been added and additional files collected to analyze. For those interested in the API accessibility of Runecast 3.0, it now comes with API-driven token creation and expiration configuration.
From a performance and scalability perspective, Runecast 3.0 has undergone a major overhaul in terms of scanning algorithms. Runecast now services some of the largest VMware deployments globally. So you won't have any worries about performance of the Runecast platform, no matter how large your vSphere deployment may be.
Concluding Thoughts
Runecast Analyzer 3.0 is an upgrade on an already fantastic product. With each new feature that is added it continues to provide exceptional value and functionality that allows you as a vSphere administrator to be more effective, efficient, and have more visibility best practices, problems, and compatibility than you would be able to otherwise. Be sure to download a free trial version of Runecast Analyzer here.
Don't miss out on new posts! Sign up!