The backup space is certainly one that stays exciting among the various vendors contributing great products in this realm. Vembu BDR Suite is a very robust and unique backup solution that continues to provide really great capabilities to backing up your enterprise datacenter. Recently Vembu has announced that Vembu BDR Suite v4.1.0 is GA with new features to note. In this post we will take a closer look at this new release of Vembu and what features it adds to the mix of already good functionality for your environment. Let's take a look at Vembu BDR Suite v4.1.0 GA with new features and see what this release brings to the table.
Vembu BDR Suite v4.1.0 New Features
Let's dive right into the new features that are found in this release. Vembu is adding features across the board of functionality, including the following:
Hyper-V Incremental Backup with Resilient Change Tracking (RCT)
Application-consistent backup for Oracle
VMware Backup Proxy
Hyper-V Scale-out file server support
System files exclusion
Integrity check management
Let's see how each of these have been implemented in Vembu BDR Suite v4.1.0.
Hyper-V Incremental Backup Using Resilient Change Tracking (RCT)
What is Resilient Change Tracking (RCT)? It seems more are still more familiar with VMware's Changed Block Tracking (CBT) functionality. However, you can think of RCT as Microsoft's implementation of CBT in Hyper-V.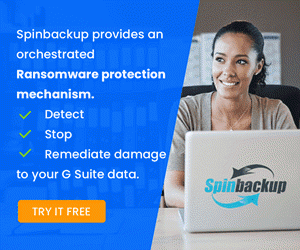 The whole concept of "changed blocks" is an extremely important one when it comes to data protection solutions efficiently backing up your virtualized environment.
This is because keeping track of the blocks that have changed means your backup solution only has to copy the changes between the last backup and the next backup run.
Resilient Change Tracking was introduced by Microsoft starting with Windows Server 2016 and is a major step forward for Microsoft and Hyper-V technology since this is the first implementation of natively tracking changes in Hyper-V.
Instead of using a proprietary filter driver, in v4.1.0, Vembu is opting to use the new Resilient Change Tracking if the VM is running on Windows Server 2016 Hyper-V and newer for backup operations of Hyper-V.
Application-Consistent Backup for Oracle
When it comes to backing up your database-driven applications, these require you do this using application consistent backups to help avoid corruption and ensure all data is captured.
It seems like many vendors provide application consistent backups for Microsoft SQL Server. However, Vembu is adding application consistent backup support for Oracle in the v4.1.0 release of Vembu BDR Suite.
VMware Backup Proxy
Vembu is giving great attention to improving the scalability in Vembu BDR Suite v4.1.0. In this release to improve the scalability of the solution, Vembu is adding a new VMware Backup Proxy to help scale the solution.
These dedicated VMware backup proxy servers help to offload processing from the Vembu BDR Server onto these dedicated processing engines for your VMware backups. This not only improves scalability, but also improves the overall performance of the Vembu BDR Suite solution.
Hyper-V Scale-Out File Server Support
What is Scale-Out File Server (SOFS) and how does it related to Hyper-V? Straight from the Microsoft Scale-Out File Server for application data overview:
"Scale-Out File Server for application data This clustered file server feature was introduced in Windows Server 2012, and it lets you store server application data, such as Hyper-V virtual machine files, on file shares, and obtain a similar level of reliability, availability, manageability, and high performance that you would expect from a storage area network. All file shares are simultaneously online on all nodes. File shares associated with this type of clustered file server are called scale-out file shares. This is sometimes referred to as active-active. This is the recommended file server type when deploying either Hyper-V over Server Message Block (SMB) or Microsoft SQL Server over SMB."
Vembu BDR Suite v4.1.0 now supports protecting your workloads that are running on top of Hyper-V making use of the scale-out file system.
System Files Exclusion
One of the requirements and ongoing requests of any backup solution is that it is as efficient as possible. This includes making sure backups are as small as possible and the footprint of the backups on disk is as small as it can possibly be.
There are many technologies that can help with this such as deduplication and compression. However, a really simple thing to do is exclude files that are simply not needed and are unusable in a backup anyway. This includes files like the pagefile and hibernate file.
Vembu BDR Suite v4.1.0 now includes the ability to exclude these unnecessary files from your backups so they can be as efficient and lean as possible.
Integrity Check Management
Vembu BDR Suite provides one of the most robust integrity checks among the other data protection solutions on the market. They are already doing a a 3-tier integrity check including a boot test, mount test, and integrity test.
Up until Vembu BDR Suite v4.1.0, this check has been on autopilot without the ability to really schedule or change this check as it happens once every 24 hours. However, now with the new v4.1.0, you have management capabilities for the integrity check so that you can schedule when it happens, and which parts of the 3-tier integrity check you want to run.
Download Vembu BDR Suite v4.1.0
Where can you get your hands on the newest Vembu BDR Suite v4.1.0 release? Check out the following URL for downloading:
Wrapping Up
Vembu BDR Suite v4.1.0 GA with New Features contains great new functionality for Vembu customers. This release allows getting more out of Hyper-V environments, application-aware capabilities, VMware performance and scalability as well as overall efficiency and backup verification.
Also, in this release are tons of bug fixes and stability enhancements overall that make this the best Vembu BDR Suite release to date. Vembu continues to listen to the needs of their customers and have included really great features in this release. Be sure to download a fully-featured trial copy of Vembu BDR Suite v4.1.0 here and check it out in your lab. Also, keep in mind, Vembu now offers full features for 10 VMs in the free version of BDR Suite.