vSAN
VMware vSAN Learning Resources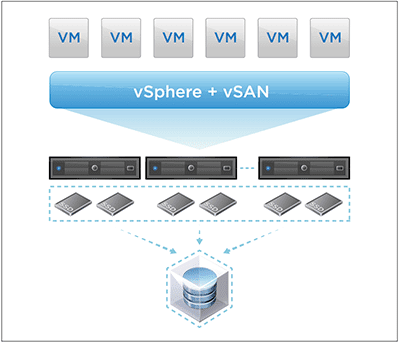 With the wealth of resources available on the Internet, we all have a ton of learning resources at our fingertips when taking a technology and pulling it apart to see how it works and learn how to administer and operationalize it.  There are a lot of great VMware vSAN resources available out there that can help give a great overview of the technology itself as well as administering, troubleshooting, and tuning it for performance.  In this post, I wanted to encapsulate some of the great resources that are available for any who want to learn more about VMware vSAN and the various aspects of how VMware's foundation for storage in the SDDC actually works.  Let's look at VMware vSAN Learning Resources.
VMware vSAN Learning Resources
All of the information below is freely available.  Learning vSAN involves both reading technical documentation to get a good overview of the architecture so one can understand operations and troubleshooting.  Also, ever important is the "hands on" experience that you can really only gain from using the product.  For that there are a couple of things we will cover that can be valuable resources for gaining hands on experience with VMware vSAN.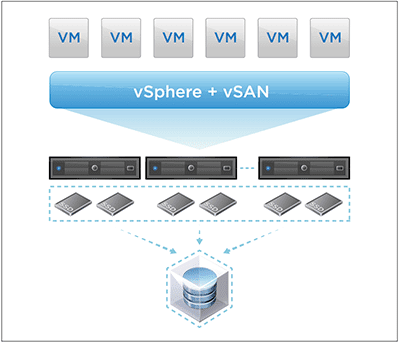 vSAN Blogs and Documentation
There are SO many great resources in written form that cover many great VMware vSAN topics.  There just simply isn't enough room on several blog posts to cover them all.  However, below, are what I feel are some of the best written resources to cover a wide range of VMware vSAN topics.  They contain links to premium resources such as vSAN Essentials that is now free.  Additionally, there are great detailed articles from both Cormac Hogan and Duncan that help to take "deep-dives" into the interworkings of vSAN.
What's New in VMware vSAN 6.6 – https://www.vmware.com/products/vsan/whats-new.html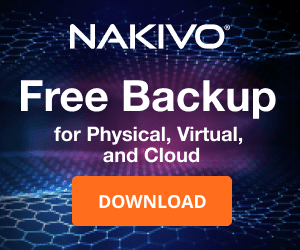 VMware vSAN 6.6 Datasheet – https://www.vmware.com/content/dam/digitalmarketing/vmware/en/pdf/products/vsan/vmware-vsan-datasheet.pdf
VMware vSAN Diagnostic and Troubleshooting and Reference Manual – https://www.vmware.com/content/dam/digitalmarketing/vmware/en/pdf/products/vsan/vsan-troubleshooting-reference-manual.pdf
vSAN Essentials – https://vsan-essentials.gitbooks.io/vsan-6-2/content/
Cormac Hogan vSAN articles – https://cormachogan.com/vsan/
Duncan Epping vSAN articles – http://www.yellow-bricks.com/?s=vsan
William Lam's vSAN resources – https://www.virtuallyghetto.com/vsan
Virtualizationhowto Articles – https://www.virtualizationhowto.com/category/virtualization/vmware/vsan/
VMware vSAN Hands On Learning
There are a couple of ways that I would recommend getting the real world hands on experience with VMware vSAN.
The VMware Hands On Labs are a great way for anyone even without their own home lab equipment to get hands on time with VMware vSAN.  The hands on labs are great and VMware has done a great job of making the lab experience a good one and they are engineered such that you can even deviate from the lab curriculum and explore around the labs with freedom which I think is really great!  The Hands On Labs keep getting better and better and adding more curriculum and content for any given VMware discipline.
The other great way is by taking advantage of VMUG Advantage Eval Experience.  For a VERY small amount compared with production licensing ($200), you can get licensing for not just VMware vSAN but all the other major VMware products that define the SDDC today including:
VMware vCenter Server v6.x Standard
VMware vSphere® ESXi Enterprise Plus with Operations Management™ (6 CPU licenses)
VMware vCloud Suite® Standard
VMware vRealize Operations™
VMware vRealize Log Insight™
VMware vRealize Operations for Horizon®
VMware Horizon® Advanced Edition
VMware vSAN™
VMware Workstation Pro 14
VMware Fusion Pro 10
VMware NSX Enterprise Edition (6 CPU licenses)
VMware vRealize Network Insight
VMware vRealize Automation 7.3 Enterprise
I have written about the great value provided by VMUG Advantage Eval Experience in these posts:
Thoughts
There are always new resources added that we can take advantage of to learn our disciplines better including VMware vSAN.  The above are just a few suggestions to get up to speed quickly with vSAN and learn the product better along with more advances troubleshooting.  Keep a check here for more resources as I will keep this list updated with the latest and greatest!