vSAN
Update VMware vSAN Witness Appliance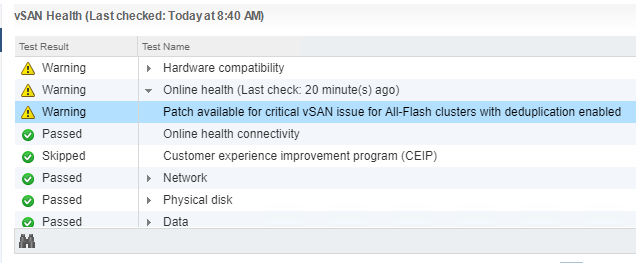 I noted a warning on my home lab VMware vSAN environment noting a missing critical patch with vSAN and deduplication environments. The patch was referencing the VMware KB article for all-flash clusters with deduplication enabled. This fit my environment in its current iteration. The host that was showing the missing patch was the VMware vSAN Witness host. Let's take a look at how to update VMware vSAN Witness appliance with needed patches.
Update VMware vSAN Witness Appliance
According to VMware documentation, they seem to support updating/upgrading VMware vSAN witness appliance hosts using the standard means of updating. See the VMware KB article here: https://kb.vmware.com/s/article/2143999.  While this involves another issue, it indicates VMware supports upgrading the appliance using "your preferred method".
To rewind back to the issue seen in the home lab environment, I had a warning there was a "patch available for critical vSAN issue for All-Flash clusters with deduplication enabled".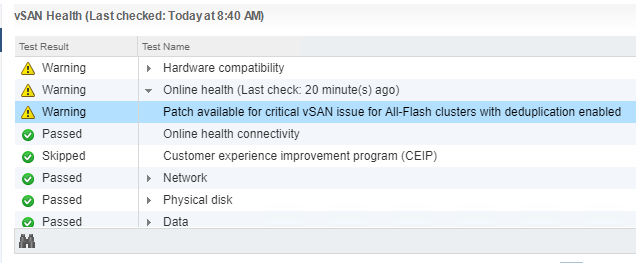 The details of the missing patch reflect that it is missing on the VMware vSAN Witness host.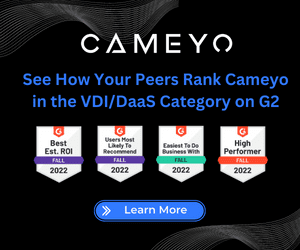 To proceed with updating the VMware vSAN Witness host, I will place the host in maintenance mode.  To do that, navigate to Cluster >> Configure >> vSAN >> Disk Management and select the host in question.  After highlighting the host, using the maintenance mode icon to place it in maintenance mode.

Here we confirm the action of placing the witness host in maintenance mode.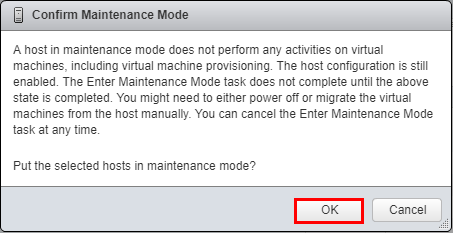 Now, we should see the vSAN Witness host in maintenance mode.

Using update manager, scanning the Witness host shows the needed missing patch.

The missing patch shown is the ESXi650-201712401-BG package.

We begin the remediate process on the host.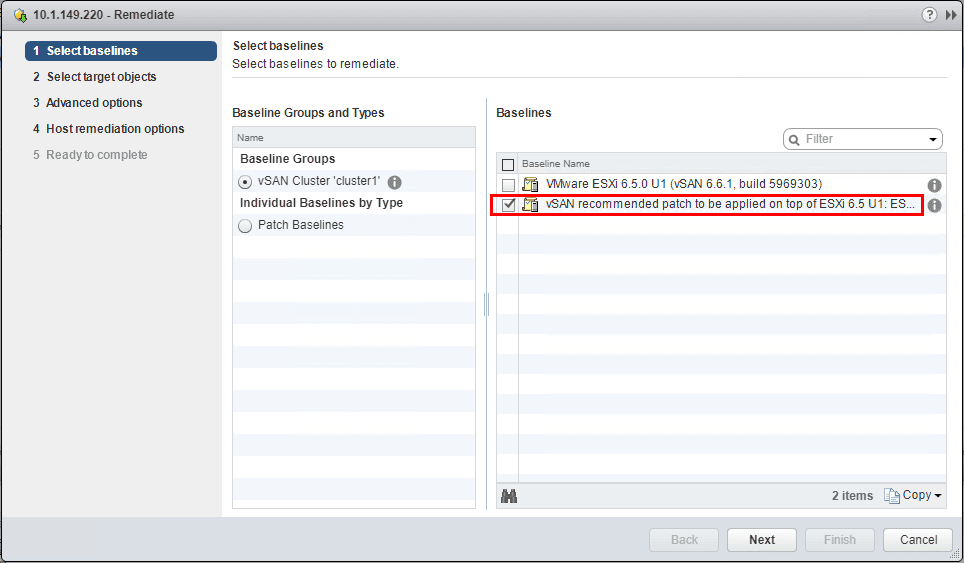 Selecting the vSAN Witness host in the update manager wizard to apply the needed patch.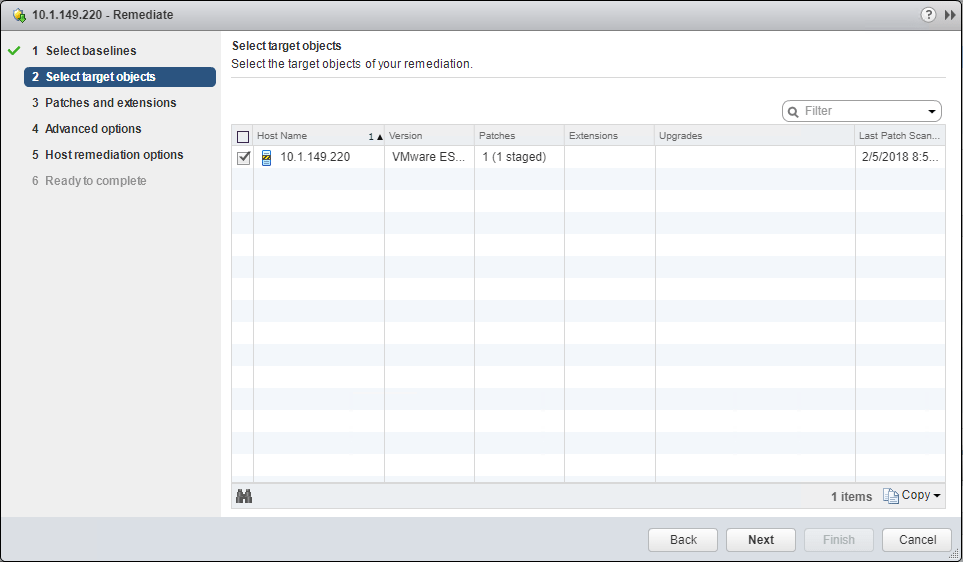 Select the update package(s) to apply to the vSAN Witness host.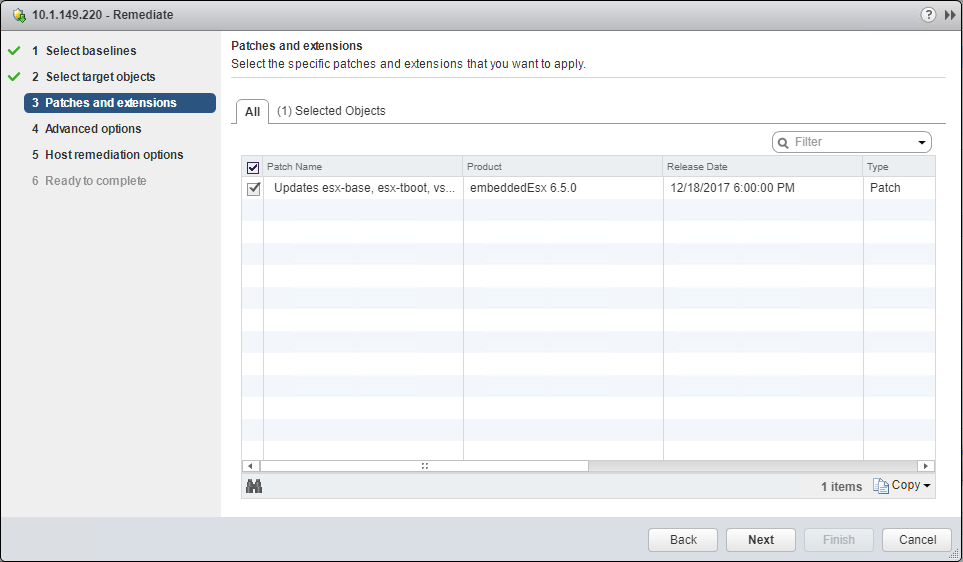 Choose any advanced options.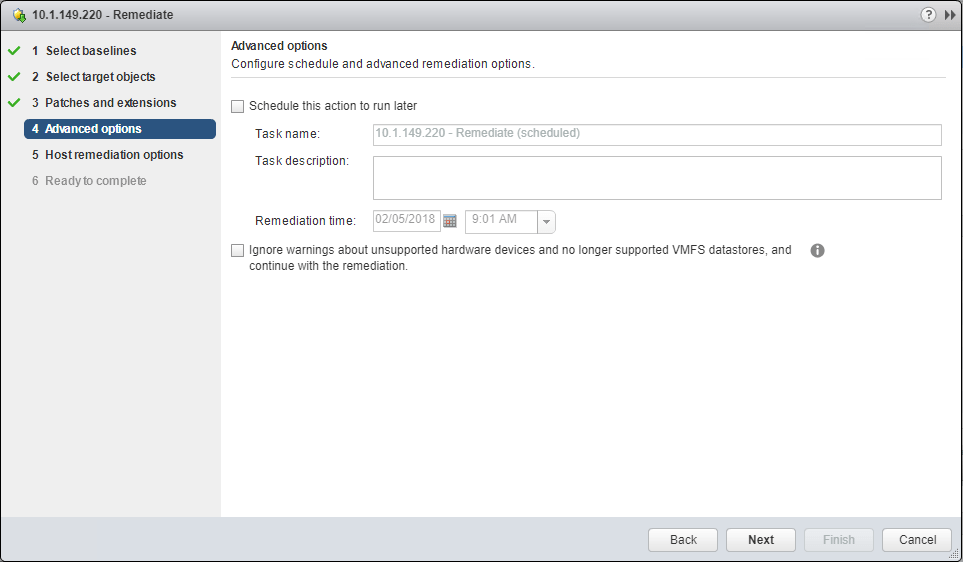 Select you host remediation options.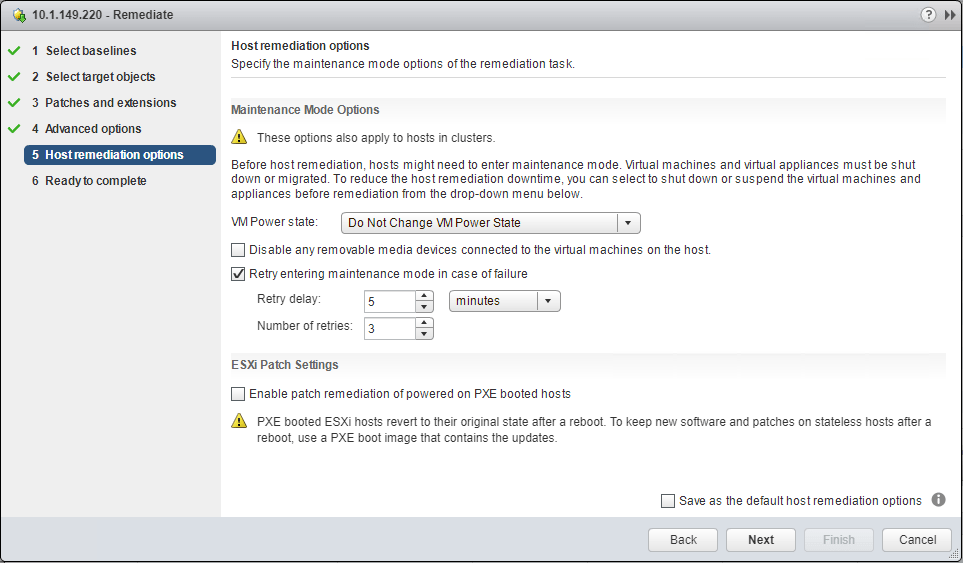 Finalize the patch installation options.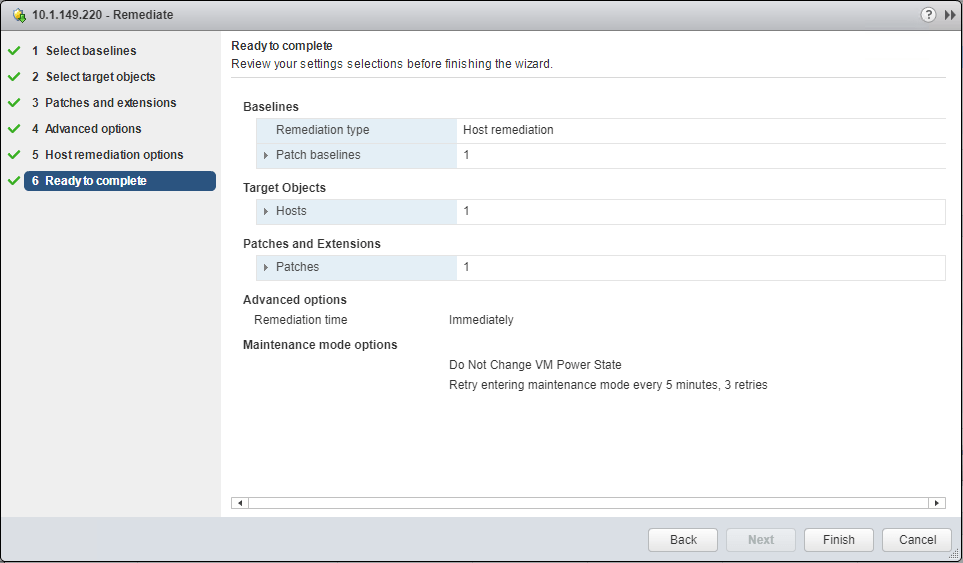 We can watch the update task in vCenter proceed as the patches are applied and the host is rebooted.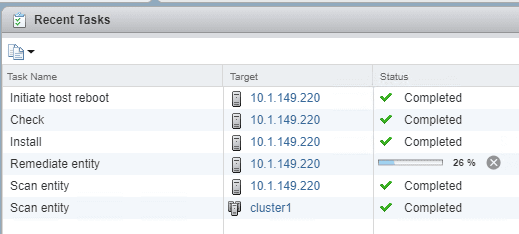 After the VMware vSAN Witness host comes back up, we no longer see the needed patch displaying as a warning in the vSAN Health Monitor.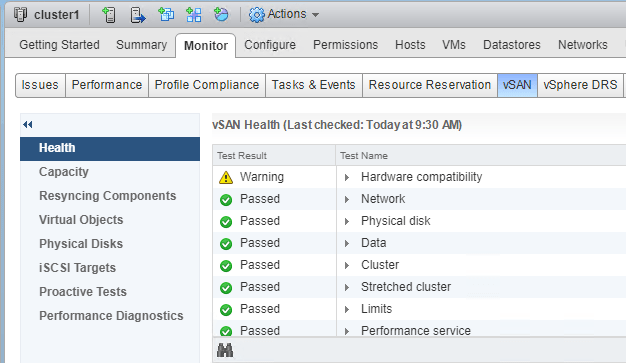 Concluding Thoughts
The process to update VMware vSAN Witness host is fairly straightforward and generally follows the same regimen as updating a "regular" ESXi host.  However, always make sure to follow the guidance of VMware if you are having a specific issue with vSAN or any other VMware product.  The vSAN Health monitor is really nice in that it allows you to easily have a high-level overview of the health of the vSAN environment and quickly links you to relevant VMware KB articles with solutions. Making sure to resolve any issues that are found in the Health monitor will ensure you have a healthy and performant vSAN cluster.