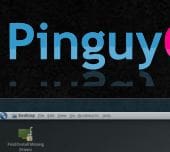 There are a lot of great Linux OS distros available out there that ones can install on home pcs and laptops.  Ubuntu is certainly the distro that most think of as an easy crossover Linux OS to make the jump from Windows.  There are actually quite a number of good distros out there many of which are based on Ubuntu.  One that has received a lot of traction lately as a great viable linux OS for installing on your PC or laptop is Pinguy.  The current version that has been released is based on Ubuntu 11.04.  The 11.10 version is available for download, however, it is still in beta form.
We wanted to detail a few of the customization steps that we took here to take the Pinguy OS from the default install to the customized version that we are using as a daily driver on a laptop.  This includes some things that we changed, software we installed, updated plugins, etc.
One of the first hurdles that we ran into after installing the Pinguy OS distro is getting the ATI video drivers working on our laptop.  The open source drivers that Pinguy OS installed for our laptop didn't work properly.  However, we have a builtin HD 6000 series card which is newer and different technology than just a plain Jane standard video card configuration.  We found a great tutorial on how to specifically get the ATI drivers to work properly here: https://wiki.cchtml.com/index.php/Ubuntu_Natty_Installation_Guide
After getting the video card drivers installed properly using the method above in the link, the task at hand of course is to get all the software installed on the laptop that would make this a functional daily driver laptop containing all the software that would normally be required to carry out normal IT functions and daily orders of business.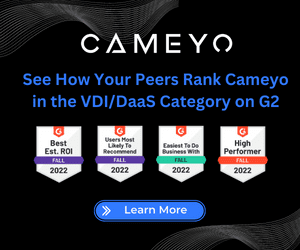 The great thing about Pinguy OS is that it contains a TON of software already preinstalled and configured.  This makes life easier as a lot of the packages that we would normally need to download and install are already there.
Appearance Customizations
One thing that is a bit annoying is that out of the box Pinguy OS wallpaper is set to download new wallpaper automatically and also rotate this wallpaper every few minutes.  So out of a fresh install, you will find your wallpaper changing to pictures you have never seen before.  Gladly, this is easily remedied with a quick customization to"Webilder Desktop".  Simply click the little camera icon in the top panel and click "Preferences" and configure the options you don't want.
"Docky" is the application that provides the bottom and left side docks in Pinguy OS.  You can click on the "anchor" icon which is the leftmost icon in the bottom dock and configure the sizes of icons, etc.  The only non-intuitive thing about the configuration options is that when you launch the configuration tool, you have to physically click on the dock that you want to configure for the options to show in the configuration tool.
"Conky" is the application that provides the system information widget on the right hand side of the screen and is default in the Pinguy OS install.  You can also do a search in the application bar for conky and you will find the configuration tool for this app.  You can configure the options of whether or not it is running, loads at startup, configure a few of the display tweaks, etc.
Applications
There are several applications that most will use on a regular basis and would need to have configured on the Pinguy OS install.  Of course if you are in an enterprise environment, you most likely will interface with an Exchange server on premises.  By default, Thunderbird email application doesn't connect to Exchange, however, you can download an app called DavMail which allows you to plug in the Exchange OWA options and URL.  Your Thunderbird app then points to the "localhost" of your machine which in turn serves out Exchange information from DavMail and allows you to pull your enterprise email into Thunderbird.
Other applications that you will most likely want to download and configure include:
Dropbox
Nixnote – This is an unofficial spinoff of Evernote that allows Linux users to connect to their Evernote accounts
Thunderbird – linked with DavMail listed above if you are connecting to Exchange
VPN connection – builtin the install
Remmina Remote Desktop Client – connecting to servers/workstations, etc, via RDP
Docky – Desktop dock application, provides a Mac like dock experience and is highly configurable
Conky – System monitor application for displaying important information on your Linux desktop
Wine Applications – if you have Windows applications you want to port to your Pinguy OS configuration Wine is the method of doing this
Synergy configuration for sharing one keyboard and mouse over TCP/IP
Final Thoughts
Pinguy OS is a great version of Linux for users who are coming from the Windows world and who want to use Linux as their daily driver OS.  This distro is certainly a very capable version of Linux as it contains tons of software already preinstalled which definitely helps those who may be unfamiliar with Linux and which applications do what.  The download is pretty heft though at over 1.5 GB so make sure to be on a healthy connection and still have plenty of wait time to pull down the ISO.  Once installed though, users will quickly be at home with the very intuitive interface and extensive preinstalled tools which make this distro highly recommended for all including Linux savvy users and IT professionals.