Self hosted
Umbrel Personal Server OS for Privacy Conscious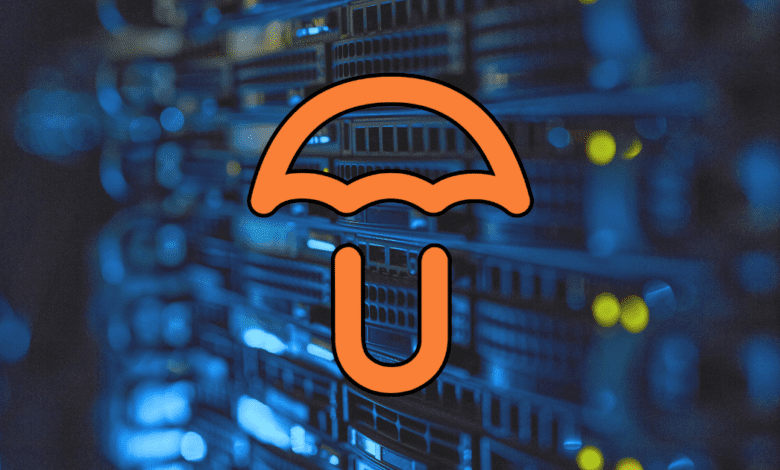 Umbrel is an excellent option for a personal server operating system. These solutions are becoming increasingly popular as many are into self-hosting and running a home server or lab network. At its core, the Umbrel OS is designed to provide everything needed to self-host various apps and services, including self-hosting a Bitcoin node.
What are personal server operating systems?
A personal server operating system (OS) is designed to run on your own hardware that you control, often at home or a small office, rather than on servers in a large data center or in the cloud. I recently reviewed another personal server operating system, CasaOS. You can read that review here: CasaOS: Best Home Server Operating System.
The rise in personal server OS solutions can be attributed to growing concerns about data privacy and the desire to avoid relying on big tech companies for services. Instead of storing your data on someone else's computer in a distant data center, you store it on your server, ensuring you have full control and access.
Umbrel's Personal Server OS comes through as an example of how these systems are evolving, offering basic functionalities and a range of apps and services to make the most of your personal server setup.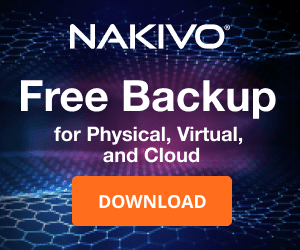 What is Umbrel?
Umbrel is a software platform tailored for personal servers. It allows individuals and home labbers to create and manage a Bitcoin node, self-hosting, or streaming and it has grown to offer a wide variety of apps to assist with each of these.
Note the following:
For the Bitcoiner: Beyond merely setting up a node, Umbrel offers features that cater to cryptocurrency enthusiasts. This includes compatibility with the Lightning Network for faster Bitcoin transactions and integrations with various Bitcoin wallets and tools.

For the Self-Hoster: Recognizing the growing demand for data privacy and autonomy, Umbrel features an App Store. This store is a treasure trove of applications and services that users can host on their own servers. From file storage solutions to communication tools, the self-hoster has many options, putting them in complete control of their data and online services.

For the Streamer: In an age where content is king, Umbrel offers solutions for those who want to stream content. Whether it's videos, music, or other multimedia, users have tools at their disposal to share and stream directly from their personal servers.
Running Bitcoin Node with Umbrel
A primary function of Umbrel is to allow users to run their own Bitcoin node. This allows individuals to achieve unparalleled privacy and control over their Bitcoin transactions.
By having your own Bitcoin node, you're not just relying on someone else's computer; you're using your dedicated hardware to validate and relay transactions on the Bitcoin network.
Furthermore, integrating a lightning node extends the capabilities, allowing faster and zero-fee transactions on the lightning network.
Umbrel OS: Platform overview
Umbrel OS, often termed as a "beautiful personal server os," is primarily designed to run on a Raspberry Pi 4, though other hardware can support it too.
For Raspberry Pi, users must install it on a microSD card. For other Linus distros, including virtual machines, you can simply run the installation shell script, which will automatically configure the Umbrel OS.
Wide app variety
Umbrel isn't just for Bitcoin mining. The Umbrel App Store offers many other apps and services. From self-hosted cloud storage solutions and other apps, users get full control over the data they store and share.
These apps allow users to step back from cloud-hosting and big tech's prying eyes. Instead, users decide where their data goes and how it's accessed.
The store offers an array of apps, from financial tools to personal services, all with the aim of self-hosting. Apps like Samourai Wallet can be linked to your wallet directly.
Install UmbrelOS on your Umbrel Node
Getting started with the Umbrel Personal Server OS is fairly straightforward. For zero fees, you can install it on your own node. First, you must decide what you want to use to host your UmbrelOS node.
This can be a Raspberry Pi device or any Linux machine. I will use a virtual machine loaded with Ubuntu Server 22.04 for the walkthrough below.
You can use the following command to install Umbrel Home on your Linux machine:
curl -L https://umbrel.sh | bash
After curling down the installation script, it will automatically begin the install process.

At the end of the installation, you will see how to get to your Umbrel Home OS URL.
Connecting to Umbrel
Browse to the URL via FQDN or IP address to get started with the initial setup.
First, you will be prompted to configure your username and setting up an Umbrel password.
This will call for celebration with a confetti drop 🙂
Finally, we are taken to the app installation screen. Here Umbrel divides up the apps by use case. We see the following:
For the bitcoiner

For the self-hoster

For the streamer
The App store contains many great options.
One thing that is great to see as well is Umbrel offers 2FA in the settings by default that can be easily flagged on.
Umbrel privacy
Running the Umbrel OS provides really great privacy options, again freeing users from mainstream cloud providers and big tech companies. Your data, stored in the safety of your home server, remains in your hands, offering you full access and control.
You can even access your server using the Tor network as this functionality has been built into the UmbrelOS by default.
Support, community, and privacy
Umbrel OS has wide community support. Frequent updates, a helpful user base, and healthy development provide good resources for running the OS at home and having questions answered quickly. The privacy aspect of the OS is one of the primary advantages and helps to boost its use among those who want to maintain control over their data.
Frequently Asked Questions
Can I run Umbrel on devices other than a Raspberry Pi?
While Umbrel is optimized for the Raspberry Pi, especially the Raspberry Pi 4, it can run on other hardware that supports Linux distros. As shown in the walkthrough, you can easily install it in a Linux virtual machine.
What's the primary difference between using a personal server OS like Umbrel and relying on big tech?
You are in control of your data and how it is used.
What kind of apps can I expect there?
There are apps for the bit coiner, self-hoster, and streamer.
Is there a cost associated with running Umbrel OS?
No, it is free and open source, readily available for download onto your platform of choice.
Can I access my Umbrel server from different devices on the same network?
Yes, you can. Simply browse to the server URL or IP address. There are no restrictions on the number of connections you can have simultaneously.
Wrapping up
Umbrel Personal Server OS is an excellent solution for self-hosting and privacy for your home server OS. The concept of personal servers offers control, privacy, and many functionalities. From bitcoin enthusiasts, self-hosters, and streamers, Umbrel provides the tools and controls needed for your data and the apps to support your particular use case.
Other posts you may like