Security
Sophos Firewall Home Edition: Excellent Home Lab Firewall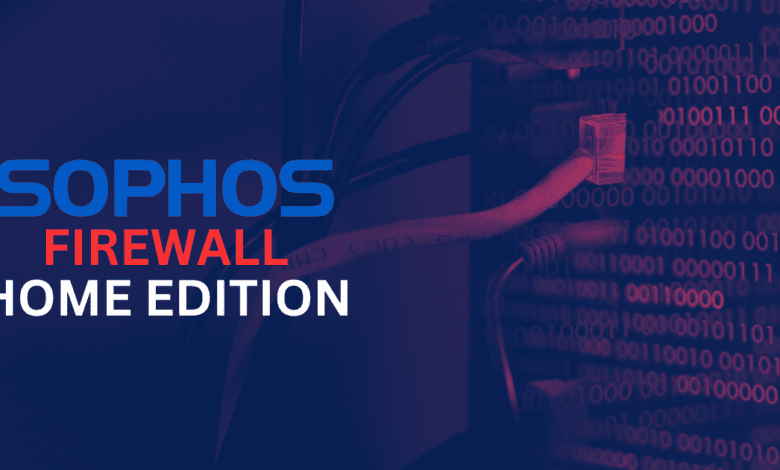 Sophos Firewall Home Edition is a fully functional security appliance designed specifically for home users. However, it also is an excellent choice as a router/firewall for your home lab environment. It is built on its own operating system and offers protection tools to secure your home lab network.
What is Sophos Firewall Home Edition?
The Sophos Home Firewall is a powerful, robust, and fully functional security appliance designed specifically for home users. It builds upon the established trust and technological prowess of Sophos, one of the industry leaders in cybersecurity.
Unlike traditional firewall software, it doesn't just focus on blocking or allowing data packets based on pre-defined rules. It offers a comprehensive suite of advanced security features designed to protect your home network from various threats. This includes web security, application control, URL filtering, and anti-malware, to name a few.
You can download it here: Free Home Firewall | Sophos Home Edition Firewall.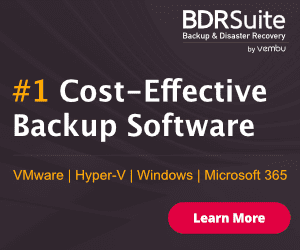 Powered by Sophos XG Firewall
At its core, it is powered by the Sophos XG Firewall, which provides enhanced security through synchronized security. This feature allows your connected devices to communicate with each other, enhancing their collective ability to respond to potential threats.
Perhaps one of the most appealing aspects of the solution is its dedication to being user-friendly. The firewall can be installed on a dedicated computer or as a virtual machine and uses its own operating system.
Traffic shaping
Another notable feature is the traffic-shaping capability. This functionality allows you to prioritize the most critical data traffic, ensuring smooth internet performance even when the network is under heavy load.
Whether you're a fan of streaming services, frequent video call user, or an online gaming enthusiast, traffic shaping helps maintain a high-quality user experience, even with a limited Internet connection.
Core networking features
Sophos Firewall provides all the expected core networking features, including layer 2 VLANs, layer 3 routing, source and destination network address translation, port forwarding, network firewall filtering, application control, IDS/IPS, etc.
Free for home use
Sophos Firewall Home Edition is available for free for home use. Despite its high-end features and advanced protection capabilities often associated with business-grade solutions, Sophos makes this tool accessible to home users at no cost.
I think this aspect of the solution is excellent as it allows you to get your hands on the enterprise features you would find using a Sophos XG appliance in the data center for honing your skills and protecting your network at the same time.
Many "home" firewall distributions or licensing waters down the features or number of clients that can connect behind the home lab license. That is not the case with the Sophos Firewall.
Installation Process: Getting Sophos Firewall Home Edition Up and Running
The Sophos XG Firewall Home Edition installation requires a dedicated computer and is made simple with an ISO file. You can install the software on a physical or virtual machine. We are not showing every screenshot of the installation process below. However, it is extremely straightforward.
Boot from the ISO

Go through the "text-based" setup

Setup your Network Configuration on the interfaces

Connect to the web UI interface

Finalize and customize your configuration
Below is a look at a portion of the text-based setup.
On the main menu, you have lots of options you can configure. However, for most, you will want to get straight to the network configuration, allowing you to configure an IP address to allow connecting to the web UI.
Once you have the address configured, you will connect to your https://<ip or hostname>:4444 and begin the initial setup wizard. In this wizard, you will configure the password and other aspects of the configuration.
Finally, you will arrive at the full Sophos Firewall interface, allowing you to continue customizing the configuration in a GUI environment.
Navigating the Sophos XG Interface
Sophos XG boasts a user-friendly interface. Home users can easily monitor network activity, configure rules, and perform administrative tasks. The interface provides granular control over features, making it a powerful tool for personalizing your network's defenses.
The Value Proposition: Sophos XG Firewall Home Edition
Sophos XG Firewall Home Edition offers much value for home users and those running home labs. While it may seem like a business-grade solution, the product remains free for personal use, including home lab environments.
The cost is mitigated by the assurance of having a secure and controlled internet environment for all connected devices, from computers and phones to IoT devices.
Hardware Requirements for Sophos Firewall Home Edition
Running the Sophos firewall doesn't require an exceptionally powerful machine. A dedicated computer with a minimum of 2GB of RAM will suffice, though more RAM and a multicore processor are recommended for optimal performance. This flexibility makes the firewall accessible to many home users.
However, please note the configuration maximums for Sophos Firewall Home Edition are the following:
Future-proofing Your Home Network with Sophos Firewall
Sophos Firewall Home Edition provides regular updates from Sophos to ensure that your protection is always up-to-date against the latest threats. Again, there is no subscription cost for this type of service.
It helps to secure your Internet connection and manage network resources making it the ideal choice for a secure home lab environment.
Frequently Asked Questions
1. What makes Sophos Firewall Home Edition different from other firewalls?
It combines firewall features with additional security functionalities like web security, application control, and anti-malware. It's also powered by Sophos XG, enabling synchronized security for all connected devices in your home network.
2. Can I run Sophos Firewall Home Edition on my existing computer hardware?
It can be installed on a dedicated computer or as a virtual machine. Minimum hardware requirements include a machine with 2GB RAM. However, a multicore processor and additional RAM are recommended for better performance.
3. Is Sophos Firewall Home Edition a free software?
It is free for home users. Despite offering high-end, business-grade security features, Sophos provides this advanced protection at no cost to home users.
4. How does the traffic shaping feature of Sophos XG Firewall work?
Traffic shaping is a feature that prioritizes crucial data traffic. For example, it can ensure your video call remains clear and lag-free, even if other devices in the network are consuming significant bandwidth. This feature keeps your internet connection performing at its best.
5. Is Sophos Firewall Home Edition compatible with various operating systems?
It operates on its own operating system, but it can be installed on hardware that runs on various operating systems like Windows, Linux, and Mac.
6. Does Sophos Firewall Home Edition offer SSL VPN capabilities?
The solution provides SSL VPN capabilities, enabling you to connect to your home network from a remote location securely. This feature benefits those who often work or access their home network from different places.
7. What is the installation process like for Sophos Firewall Home Edition?
Sophos firewall is simple to install. Once you download the ISO file, you boot it onto your dedicated computer or virtual machine, follow the installation prompts, and configure it as per your network requirements.
8. Can Sophos Firewall Home Edition protect against spyware?
It does have integrated anti-malware capabilities, which help defend your home network against threats like viruses, worms, ransomware, and spyware.
9. Does the Sophos Firewall Home Edition come with application control features?
Application control is built into the solution. This feature allows you to monitor and manage application traffic on your network, granting or denying access as you see fit, thereby enhancing the security and efficiency of your network.
10. Is it necessary to overwrite my current firewall to install Sophos Firewall Home Edition?
No, it is not necessary to overwrite your current firewall. However, you will likely want to use Sophos as your primary network protection for the best security outcome, as it provides a comprehensive set of features.
Sophos Firewall Home Edition: Excellent for Home labs
Many great firewall solutions like pfSense, OPNSense, and others can be used in the home lab environment as a central firewall/router solution. However, Sophos Firewall Home Edition is a great solution for securing home lab networks. It has all the features and functionality most want/need in their lab environment.
The Sophos Firewall is a security appliance tailored for home users. However, it also contains advanced security features, making it an excellent choice for securing your home network.
It is easy to install, provides web protection, traffic shaping for optimal internet performance, and comprehensive application control. In addition, if you need a secure connection through SSL VPN, the Sophos solution has you covered. And the best part? It's available at no cost for home use.
Other posts you may like