vSphere 8
VMware vSphere 8 vSAN 8 and VMware Cloud Foundation+ Released New Features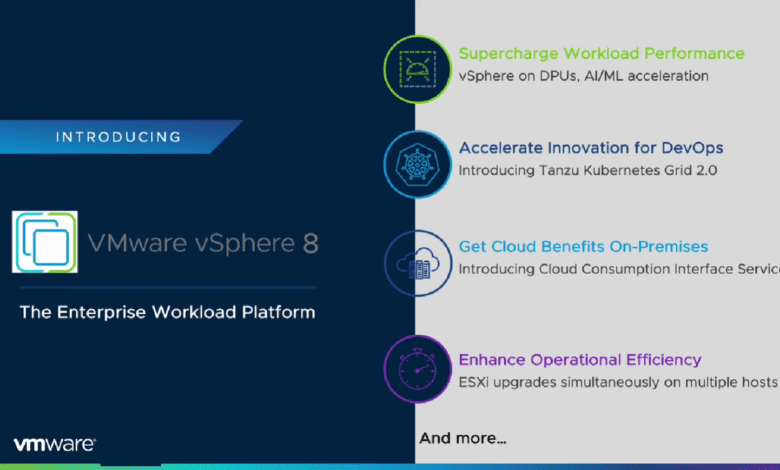 We have all known it was coming for quite some time now and had been waiting for the time when VMware announced vSphere 8 and vSAN 8. However, the wait is over. Today at VMware Explore 2022, VMware has now introduced VMware vSphere 8 and VMware vSAN 8, which are the next major releases of VMware's compute and storage solutions of their flagship products. The announcements didn't stop there. VMware has also introduced VMware Cloud Foundation+. Let's look at the VMware vSphere 8 vSAN 8 and VMware Cloud Foundation+ released new features and capabilities coming from the new product announcements at VMware Explore 2022.
What problems are businesses trying to solve today?
According to VMware's research, some 580 million modern workloads will run across public cloud, edge, on-premises data centers, telco clouds, and hosted clouds by 2024. These numbers are no surprise as businesses worldwide are looking to push the envelope of next-generation services and capabilities by leveraging the best of each cloud type and vendor.
No longer are organizations simply choosing a single public cloud vendor and sticking with that choice for all technical solutions. Instead, businesses are adopting multiple public clouds while investing in their on-premises environments and deploying services across the entire range of infrastructure environments with distributed workloads.
VMware vSphere 8 New Features
As you would imagine, the new features and capabilities in VMware vSphere 8 and vSAN 8 help customers achieve the lowest TCO and highest value as they leverage infrastructure from the multi-cloud ecosystem.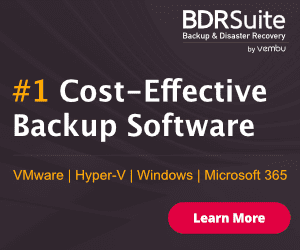 It doesn't stop there. VMware vSphere 8 and vSAN 8 provide the following benefits:
Supercharged workload performance
Accelerated innovation
Improved operational efficiency
Robust IT productivity
The new features of vSphere 8 vSAN 8 new features include:
Project Monterey support
NSX Distributed Firewall (beta) will run in DPUs
Double the virtual GPU devices per VM
Tanzu Kubernetes Grid 2.0
Cloud Consumption Interface service
1. Project Monterey support
This is arguably one of the most significant new features in vSphere 8. VMware has now delivered the capability to run vSphere 8 on top of a Data Processing Unit (DPU). If you recall, Project Monterey was all about running vSphere on DPUs or the so-called Smart NIC devices, providing many benefits.
Read my post covering Project Monterey here:
Data Processing Units
These are a new class of programmable processor device that joins CPUs and GPUS as one of the acceptable pillars of computing. They are system-on-chip processors that combine industry-standard, high-performance, software-programmable multi-core CPUs and high-performance network interfaces.
According to NVidia they are the following:
An industry-standard, high-performance, software-programmable, multi-core CPU, typically based on the widely used Arm architecture, tightly coupled to the other SoC components.
A high-performance network interface capable of parsing, processing and efficiently transferring data at line rate, or the speed of the rest of the network, to GPUs and CPUs.
A rich set of flexible and programmable acceleration engines that offload and improve applications performance for AI and machine learning, security, telecommunications and storage, among others.
Running vSphere 8 on DPUs
What are the benefits of running VMware vSphere on a DPU? Doing this has many advantages and benefits, including security and performance. Moving vSphere to the DPU will unlock hardware potential and innovation from modern hardware manufacturers and help customers meet the needs of modern workloads.
VMware has collaborated closely with major technology partners, including AMD, Intel, NVIDIA, Dell Technologies, Hewlett Packard Enterprise, and Lenovo, to name a few. Running vSphere on top of DPUs will help to free up resources and overhead on the CPU of the host and meet the throughput and latency needs for distributed workloads.
Performance improvements
A primary part of this is offloading and accelerating network and security functions from the CPU and running these instead on the DPU. What are some real-world performance improvements and use cases customers can expect to see?
In particular, customers running in-memory databases that demand fast network bandwidth and caching can expect the following improvements:
20% of CPU cores are saved while achieving similar or better performance. It will allow workload consolidation and lower TCOs by saving on the CPU cores performance.
36% higher transaction rate
27% lower latency
While seeing these performance improvements, it still benefits from traditional vSphere technologies and capabilities, including vSphere DRS and vMotion
Security Benefits
Another benefit to running vSphere on DPUs instead of the CPU is it will help isolate vSphere from the workload domain. This will help to provide segregation between the management layer and the workloads, making it harder for an attacker who has compromised the workload layer also to compromise the management software.
2. NSX Distributed Firewall (beta) will run in DPUs
New in vSphere 8, building on the integrated Project Monterey features, the NSX Distributed Firewall (beta) will be able to run in DPUs, offloading the security operations from the CPU onto the DPU. It will help scale customers' security operations by securing East-West traffic at line rate without any type of agent needed.
3. Double the virtual GPU devices per VM
One of the areas of innovation with vSphere 8 is it now allows for double the virtual GPU devices per virtual machine. This new configuration maximum will help to deliver a 4X increase of passthrough devices. It will open up new virtual hardware capabilities for passing through high-speed networking devices, GPUs, etc.
The new hardware passthrough capabilities and configuration maximums will help to further push the envelope for artificial intelligence (AI), and machine learning (ML) as GPUs are heavily utilized for these types of use cases in the modern data center.
4. Tanzu Kubernetes Grid 2.0
A great new addition to VMware vSphere 8 is the addition of the new Tanzu Kubernetes Grid 2.0. It will help to push the envelope of what organizations can do regarding modern workloads and cloud-native applications.
The new Tanzu Kubernetes Grid 2.0 release found in vSphere 8 includes a new feature called multi-availability zones which help to improve the overall resilience of modern workloads. In addition, it includes a simplified cluster lifecycle and package management.
5. Cloud Consumption Interface service
VMware vSphere 8 also includes a new feature called the Cloud consumption Interface service. It allows using cloud infrastructure and Kubernetes API resources for VMware Cloud environments and actions. It does this in an open, programmatic way using API endpoints.
VMware vSphere 8 new technical features overview
There are many new technical under the hood features that are included with this release of vSphere 8. What are these? Just a few to mention include:
Virtual Hardware Version 20
Ability to deploy Windows 11 at scale
Device Groups
Datasets
Remediate hosts in parallel
Enhanced recovery of vCenter
Enhanced DRS performance
Virtual hardware Version 20
This is the latest virtual hardware version. It brings about new virtual hardware innovations such as guest services for applications and increases performance and scalability for specific types of workloads.
Virtual Hardware Innovations
Latest Intel and AMD CPU support
Device Virtualization Extensions
Up to 32 DirectPath I/O devices
Guest Services for applications
vSphere Datasets
Application aware migrations
Latest guest operating system support
Performance and scale
Up to 8 vGPU devices
Device Groups
High Latency sensitivity with hyper-threading
Ability to deploy Windows 11 at scale
There is a new features called TPM Provision Policy. Since Windows 11 must have the TPM device present for installation, it also must be present in virtual machines as well. If you clone a VM with vTPM, it leads to security risks since the cloning process essentially clones the secret.
With vSphere 8, vTPM devices can be managed appropriately and securely using the TPM provision policy to replace the vTPM during the clone process. It keeps the best practice of having a unique TPM device for each virtual machine. You can also set this as a default behavior with an advanced settings tweak.
Device Groups
The new concept of a device group makes the VMs consuming hardware devices much simpler in vSphere 8. Device groups are composed of two or more hardware devices that share the same PCIe switch or devices that share a direct connection in the physical host. These are discovered at the hardware layer and presented to vSphere using a single unit.
Datasets
the new vsphere Datasets provide an easy way to share data between the vSphere management layer and the guest operating system. VMware tools must be installed and has many use cases including the following:
deployment status
guest agent configuration
Guest inventory management
These datasets live with the VM object and are moved with the VM if it is vMotioned to a different host or even across vCenters.
Remediate hosts in parallel
There is a new concept of quick cluster remediation where you can remediate hosts in parallel. We all know that if you have a large cluster with many hosts, waiting for each host to remediate before placing the others into maintenance mode and working through these in a serial fashion can take quite some time.
With vSphere 8, you can now remediate hosts in parallel. You get to choose how many hosts you want to remediate in parallel or define the number of parallel remediations to perform at a given time.
Enhanced recovery of vCenter Server
With the enhanced recovery of vCenter, vCenter reconciles cluster state after a restore from backup. This is possible due to a distributed key-store of cluster state. You can think of it as the "source of truth" for the state of the cluster.
When vCenter Server is restored from a backup, it will use this distributed key-value store to reconcile the cluster state and configuration. With vSphere 8, this has been enhanced with additional configuration and state which will be used in future releases.
Enhanced DRS performance
In vSphere 8, DRS performance is greatly enhanced when using PMEM. Using memory statistics, optimal placement decisions can be made for VMs without affecting performance and resource consumption.
VMware vSAN 8 New Features
VMware vSAN 8 is the powerful new version of VMware vSAN that takes the flagship software-defined storage solution to the next level by delivering many new performance and efficiency improvements to the storage platform. Let's look at the following:
vSAN Express Storage Architecture
TLC storage device support
Enhanced data protection and compression
Increased availability with a new storage pool concept
Faster resync times
Native snapshots
1. vSAN Express Storage Architecture
VMware vSAN Express Storage Architecture helps to enhance the performance of VMware vSAN. It is a new storage architecture built from the ground up with vSAN 8. It provides many new improvements that will help to enhance this version of vSAN with improved performance, efficiency improvements, and data protection and management.
2. TLC storage device support
VMware vSAN 8 supports future-ready storage devices, including Triple-Level Cell flash (TLC) storage technology. What is TLC storage? It is a type of NAND flash memory with 3D storage technology, allowing three bits of data per cell. You may have seen TLC listed as MLC-3, 3-bit MLC, and another term known as X3.
3. Enhanced data protection and compression
VMware vSAN 8 will feature native data protection and enhanced data compression. The enhanced data compression will feature a 4X efficient improvement over previous versions of vSAN. VMware vSAN compression removes additional redundant data within each file block. VMware vSAN applies deduplication and then compression as it moves data from the cache tier to the capacity tier.
4. Increased availability with a new storage pool concept
As mentioned, VMware vSAN 8 has been rearchitected from the ground up. It now includes a new construct as part of the vSAN storage configuration, called vSAN storage pools. Customers can create smaller fault domains using the new vSAN 8 storage pool.
5. Faster resync times
VMware vSAN 8 features faster resync times as part of the new storage architecture. What is vSAN resynchronization? It is the recreation of a vSAN object and redistribution of those objects across hosts. What can cause a vSAN resync? Note the following as listed from VMware here:
Editing a virtual machine (VM) storage policy. When you change VM storage policy settings, vSAN might initiate object recreation and subsequent resynchronization of the objects.
Certain policy changes might cause vSAN to create another version of an object and synchronize it with the previous version. When the synchronization is complete, the original object is discarded.
vSAN ensures that VMs continue to run and resynchronization does not interrupt their operation. This process might require additional temporary capacity.
Restarting a host after a failure.
Recovering hosts from a permanent or long-term failure. If a host is unavailable for more than 60 minutes (by default), vSAN creates copies of data to recover the full policy compliance.
Evacuating data by using the Full data migration mode before you place a host in maintenance mode.
Exceeding the capacity threshold of a capacity device. Resynchronization is triggered when a capacity device in the vSAN cluster approaches or exceeds the threshold level of 80 percent.
6. Native snapshots
We have been waiting on a feature with VMware vSAN for quite some time now is the concept of native snapshots. The snapshot process in VMware vSphere was not built originally for software-defined object storage solutions like vSAN. Now, with vSAN 8, VMware has introduced native snapshots that they document as being up to 100X faster!
VMware Cloud Foundation+
VMware Cloud Foundtion+ is a new offering from VMware that brings the same cloud-connected concept introduced with Vmware vSphere+ and vSAN+ to VMware Cloud Foundation. It is built on top of VMware vSphere+ and vSAN+ as the underpinning technologies. Customers will now have the web-driven VMware Cloud portal to manage their virtual machines and container-based workloads across hybrid and multi-cloud deployments.
It will also make maintenance operations easier and more efficient. Customers will also gain access to new features and cloud services as soon as these are introduced.
Read my write-up on VMware vSphere+ and vSAN+ here:
Wrapping Up
Well, we knew it was coming soon, VMware vSphere 8 and vSAN 8 have now been officially released by VMware at the opening salvo of VMware Explore. Both of these releases have exciting new capabilities across the board, including Project Monterey now being natively included in vSphere 8 with the ability to run vSphere on DPUs. It will open up a new world of possibilities for customers to help unlock additional performance improvements and security benefits.
VMware vSAN continues to evolve the solution with even more performance, efficiency, and other improvements underneath the hood. VMware continues to squeeze additional performance out of the solution. It will be exciting to see the new vSAN native snapshot capability offering a 100X performance improvement according to VMware. Stay tuned for more updates!