VDI
VMware Anywhere Workspace Announcements at VMware Explore 2022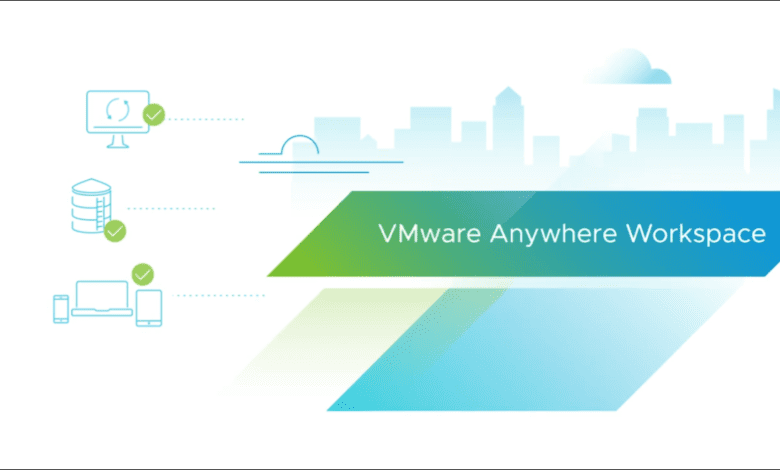 There is no question that over the past two years or so, organizations worldwide have had to rethink their strategy for remote work. The pandemic accelerated the digital revolution and got businesses to think about how they empower end-users to carry out business-critical tasks effectively. The anywhere workspace solution from VMware has been evolving over the past few years and becoming a powerful solution to empower users to communicate, collaborate, and be productive, no matter where they are located.
The future of the workspace
According to statistics from Gartner, by 2027 "unified endpoint management and digital employee experience tools will converge to drive autonomous endpoint management, reducing human effort by at least 40%.
What are Autonomous Workspaces vs. Automation
VMware uses the analogy of traditional cars vs. self-driving cars to explain the differences between automation and autonomous workspaces. A traditional car has cruise control that helps it maintain its speed, but the driver must still choose the speed, steer the vehicle, and determine the route. This is like automation. It recognizes specified input or conditions and executes the pre-determined action.
Autonomous workspaces are like self-driving cars. The driver selects the destination, but the system determines the speed, route, and steering based on context. The system analyzes multiple context sources with autonomous workspaces and applies data science to achieve the desired outcome.
VMware's journey to the Autonomous Workspace
VMware is evolving the Anywhere Workspace with the features and capabilities needed for the Autonomous Workspace. Today workspaces are largely manual task driven. However, the workspace of the future will be one that will be a context-aware autonomous workspace delivering several key objectives. What do these include?
Self-configuration – This will be based off the concept of desired state instead of monitoring workspaces for changes and enforcing policies to bring the desktops back inline with the configuration
Self-healing – the solution of the future needs to detect and isolate end-user experience incidents and help to accelerate change management, remediation, and other activities.
Self-securing – Security needs to be intrinsic to the solution. It will need to take proactive actions to introduce better security across the workspace for access, apps, and devices and remediating anomalies to return to the desired security posture and desired state
VMware Anywhere Workspace Announcements at VMware Explore 2022
At VMware Explore 2022, VMware is announcing several key advancements in the VMware Anywhere workspace including tools that will help deliver the vision of the autonomous workspace. It will include self-configuration, self-healing, and self-securing solutions. Note the following:
VDI and DaaS
Digital Employee Experience
Unified Endpoint Management
Security
VDI and DaaS
Multi-cloud VDI is all the rage with organizations looking to consume solutions for virtual desktops as-a-Service. Vmware Horizon Cloud will be the solution that enables multi-cloud agility and flexibility. The new release of Horizon Cloud is a major upgrade to the offering on Microsoft Azure that simplfies the infrastructure needed and in some cases eliminates infrastructure costs by as much as 70%.
Thin Edge
The new "Thin Edge" is a Horizon Cloud plane, a VMware-managed service that includes hybrid support and powerful feature. These features include app management, universal brokering, image management, monitoring, and more.
The new next-generation Horizon Cloud is API-driven. It will allow customers, partners, and ISVs to build tools, services, and automation around the API. Customers with Horizon subscription licenses can take advantage of the new and improved Horizon Cloud at no additional charge.
VMware Horizon Managed Desktop
The VMware Horizon Managed Desktop is a flexible, cloud-hosted service that provides fully-managed virtual desktops and apps with many deployment options – on-premises, hybrid or public cloud. It will provide secure access for the distributed workforce wherever they are located.
This solution helps to alleviate tedious VDI management tasks for IT teams so they can simply provide resources to users predictably using the more palatable OpEx spending model.
Collaboration between Google and VMware
Google and VMware are working together on bringing access to any app on any device for the hybrid workforce. Organizations can use hundreds of apps on certified endpoints. These can then connect to Horizon virtual desktops and apps. Google Chromebook will be a validated endpoint. Industries like healthcare can benefit from delivering great user experiences for secure access.
Digital Employee Experience
VMware is now broadening the Digital Employee Experience solutions coverage beyond Workspace ONE UEM-managed devices. These will now include VMware Horizon and third-party management, and unmanaged devices.
VMware is introducing a new Digital Employee Experience Management (DEEM) solution for frontline workers. The dashboards span ROI, shared-device usage, device loss, critical application performance, and others.
There will also be DEEM Guided Root Cause Analysis capabilities. It will help scale helpdesk activities to support more devices, apps, and networks. It uses machine learning to help IT correlate all relevant data points to recommend RCA.
Unified Endpoint Management
New UEM features are continuing to roll out now, supporting multi-platform automation and orchestration. Workspace ONE Freestyle Orchestrator has been expanded to include mobile devices and third-party apps.
Freestyle Orchestrator is a modern automation framework in UEM. It supports Windows and Mac desktop operating systems. It continues to offer administrators the flexibility to create automation workflows for specific process requirements.
It is also adding additional depth of management to its UEM solutions. Additional enhancements now include the availability of a multi-user mode for Windows OS. VMware is also announcing the availability of distribution-agnostic Linux endpoint solutions, including XR Hub for AR/VR devices and Tech Previews of a next-generation Windows Update management support for Chrom OS APIs for Education and many other features.
Workspace Security
VMware Workspace ONE Mobile Threat Defense is an add-on to the Workspace ONE UEM platform providing mobile protection that takes security to the next level. It addresses application-based threats, web and content vulnerabilities, zero-day threats and device vulnerabilities.
Wrapping Up
These are the announcements on the VMware Anywhere Workspace front. VMware is continuing to innovate and provide great solutions on the desktop front, with the ability to span desktops across multiple clouds and provide enhanced security solutions for the enterprise.
Learn more about the announcements and watch VMware Explore 2022 sessions here:
Read my other coverage of VMware Explore 2022 announcements here: