vSphere 7
VMware ESXi 7.0 Update 2a Released for Download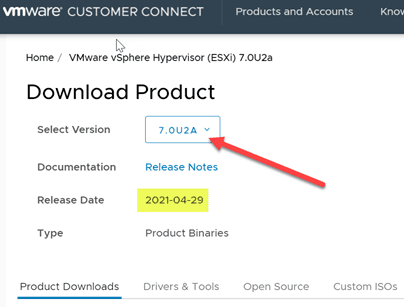 Well, we have been waiting for a few weeks now for the updated release of ESXi 7.0 Update 2 to drop since the first release of ESXi 7.0 Update 2 was pulled due to an issue with an upgrade that many users had run into. See my blog post covering the issue here. Let's take a look at this update and post the links for download, release notes, etc.
Failed to Load Crypto64.efi
The excitement with the original release of ESXi 7.0 Update 2 was quickly abated by an issue that many users were seeing in their upgrades where the ESXi host would fail to boot after the upgrade process with VUM with the "Failed to Load Crypto64.efi" error. This wasn't really completely a show stopper as the workaround is simply to perform the upgrade installation using bootable media that properly upgraded the host. However, this was a showstopper for VMware continuing to host this build, so they pulled it from all available means to download it on my.vmware.com, the Lifecycle Manager image depot and other places. The new ESXi 7.0 Update 2a release contains the fix for this original error upgrading hosts among other supporting fixes and enhancements.
Compliment to vCenter Server 7.0 Update 2
The new ESXi 7.0 Update 2a release compliments the release a couple of days ago of vCenter Server 7.0 Update 2a with great new features for VMware vSphere with Tanzu. You can find the release notes for vCenter Server 7.0 Update 2a here:
New VMware vSphere with Tanzu features in 7.0 Update 2a
New Features
Below is directly from the VMware vSphere with Tanzu release notes: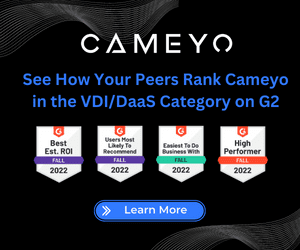 Take note of the following found in the Tanzu Release notes for 7.0 Update 2a:
Supervisor Cluster

Management of VMs using Kubernetes via the Virtual Machine Service. This release adds the Virtual Machine Service to the infrastructure services included in vSphere with Tanzu, delivering Kubernetes native VM management for developers. VM Service enables developers to deploy and manage VMs in a namespace using Kubernetes commands. At the same time, the vSphere administrator is able to govern resource consumption and availability of the service, while still providing developers with a cloud-native experience.
Self-service creation of namespaces for developers. vSphere administrators can now create and configure a Supervisor Namespace as a self-service namespace template. This template defines resource limits and permissions for usage. Developers can then use this template to provision a namespace and run workloads within it, without having to request one and wait for approval.

Tanzu Kubernetes Grid Service for vSphere


Kubernetes metrics-server enabled by default. The Kubernetes metrics-server is an aggregator of cluster usage data that will now be enabled in all Tanzu Kubernetes clusters. Users can now view current Node and Pod consumption using `kubectl top`.

System mutating webhooks now support dry-run mode. Users can now integrate popular tools like the Terraform Kubernetes provider with Tanzu Kubernetes Grid Service. Previously the system webhooks did not support dry-run mode, which was a requirement for the Terraform `plan` command.

Custom VM Classes. Tanzu Kubernetes Clusters can consume the custom Virtual Machine Classes through VM Service. This will allow users to configure different amounts of CPU and Memory allocated to the Virtual Machines that make up a Tanzu Kubernetes Cluster.
Download VMware vSphere ESXi 7.0 Update 2a
Below are the pertinent links on how to download VMware vSphere ESXi 7.0 Update 2a:
Release notes for ESXi 7.0 Update 2a
Upgrade to ESXi 7.0 Update 2a using ESXCLI
You can upgrade to ESXi 7.0 Update 2a using the ESXCLI command line tool as we have done for quite some time now using the following commands:
esxcli network firewall ruleset set -e true -r httpClient
esxcli software profile update -p ESXi-7.0U2a-17867351-standard \
-d https://hostupdate.vmware.com/software/VUM/PRODUCTION/main/vmw-depot-index.xml
esxcli network firewall ruleset set -e false -r httpClient

reboot your host after it completes
Stay tuned
VMware ESXi 7.0 Update 2a Released for Download is welcomed news for vSphere admins who have been patiently waiting on the release to be reposted after the initial upgrade issue and pull. We will take a closer look into the features and enhancements with ESXi 7.0 Update 2a in future posts as well as look at the upgrade using Lifecycle Manager.