Backup Software
NAKIVO Backup and Replication v10.3 Beta New Features Download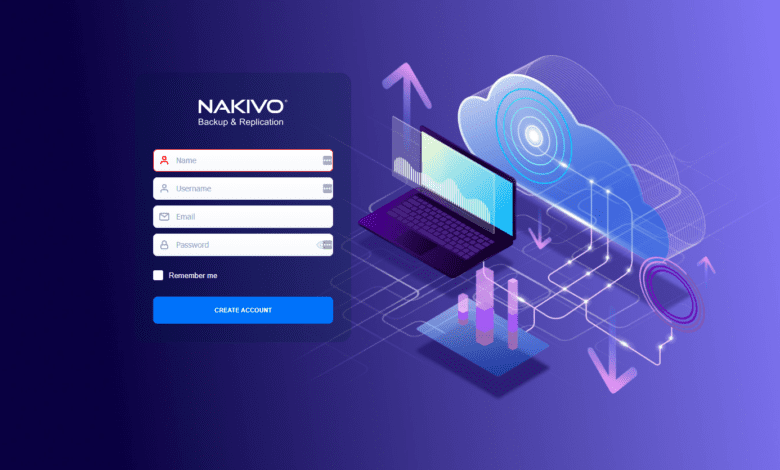 Businesses today are looking for data protection solutions that are all-inclusive and extremely feature-rich in their capabilities. This allows using a single-pane-of-glass interface and other advantages to keep a handle on data that is protected across environments. NAKIVO has been rapidly and aggressively adding new features and functionality into their primary offering NAKIVO Backup & Replication. Recently, NAKIVO released the latest beta version, NAKIVO Backup & Replication v10.3 Beta with new features to add to the capabilities of the product. Let's take a look at NAKIVO Backup and Replication v10.3 Beta new features download to see what this new release offers.
NAKIVO Backup and Replication v10.3 New Features Download
There are many new features and capabilities to note in the new NAKIVO Backup & Replication v10.3 Beta release. These include the following new features:
New graphics
Backup for Microsoft 365 Contacts and Calendars
Backup from Storage Snapshots
VMware vCloud Director Backup
Direct Connect
Let's take a look at these features individually and see what capabilities they bring to the table.
1. New Graphics
This is a not a huge change, but I like what NAKIVO has done in the way of making the UI more pleasing to the eye. In this release, there are new updated graphics appearing in the login screen and when the appliance is starting up.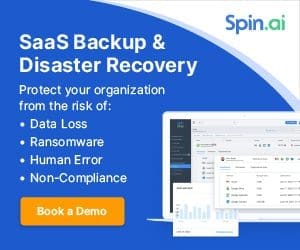 Below is the new login screen found in NAKIVO Backup & Replication v10.3 Beta.
2. Backup for Microsoft 365 Contacts and Calendars
NAKIVO has shown the past several releases to be aggressively going after cloud SaaS backup markets with the addition of the latest round of features that allow organizations to protect their Microsoft Office 365 environments. Each new release has added a new Microsoft Office 365 backup feature to the mix and allows companies to protect the most used services found in the Microsoft Office 365 ecosystem.
Previous releases of NAKIVO Backup & Replication have added the following Microsoft Office 365 backup features and functionality:
v10.2 – SharePoint Online Backup
v10.1 – Backup and recovery of Microsoft 365 OneDrive
v9.4 – Microsoft Office 365 (Exchange Online)
NAKIVO is continuing to fill in the gaps with the latest v10.3 Beta release by adding backup for Microsoft 365 Contacts and Calendars to the mix.
NAKIVO is continuing to fill in the gaps with the latest v10.3 Beta release by adding backup for Microsoft 365 Contacts and Calendars to the mix. With this new functionality in v10.3, organizations can:
Backup up Exchange Online contacts and calendars
This allows businesses to keep contacts and calendars safe along with the mailbox folders and items. You can now recover contacts and calendar items to the original or different mailbox in the Microsoft 365 company account for your organization.
3. Backup from Storage Snapshots
One of the business-critical needs for most organizations when it comes to their data protection solution is ensuring it does not interfere with the performance of business-critical workloads. Backing up virtual machines in production environments does come with a degree of performance overhead. Any time you can offset the snapshot process of virtual machines to hardware-based storage appliances, this helps to alleviate the workload of the backups placed on the production hypervisor hosts.
New with NAKIVO Backup & Replication v10.3 Beta, NAKIVO has introduced a new backup from storage snapshots feature that allows VMware VMs to be backed up using storage device snapshots instead of the regular VMware vSphere snapshots. This greatly reduces the load placed on the production infrastructure from the backup process.
As most are aware, the snapshot process allows redirecting the I/O from the base VMDK so that new writes to disk are captured in the delta disks. This allows the data backup solution to capture changes that have been made since the last backup iteration. Once the backup process has captured changes, the snapshots are rolled off the virtual machine back into the base disk. Those changes will be captured during the next backup iteration and so on.
Powerful storage appliances such as the HPE 3PAR storage array provides the ability to have this process performed at the storage device hardware perspective. Again, this is a much more performant snapshot mechanism and keeps the performance impact to a minimum. It is great to see NAKIVO Backup & Replication v10.3 Beta adding this capability to the solution.
4. VMware Cloud Director Backup
One of the great new features contained in NAKIVO Backup & Replication v10.3 Beta is the addition of VMware Cloud Director backup capabilities. This will be a welcomed new feature for service providers and MSPs providing agile cloud resources for their customers. What is VMware Cloud Director (vCD)? The official page is found here:
VMware Cloud Director is a solution from VMware that allows service providers to convert physical data center resources in the form of compute, storage, and network resources and present these as VCD resources which can then be offered to customers as a self-service catalog of services by means of a web portal. It provides many great features including:
Elastic Secure Virtual Datacenters – these are driven with a policy-based approach that ensures tenants have isolated virtual resources, role-based authentication, and other fine-grained control of their cloud infrastructure and environments
Multi-site management – vCD allows stretching data centers across geographic boundaries and sites and managing these as a single-pane-of-glass
Automation – The vCD platform has deep automation features and integration with tools like vRealize Automation and Orchestrator that allows customers to drive their infrastructure as code for much more consistent and agile deployments of infrastructure resources and the controlling of these resources
Cloud-native applications and development – VMware vCD supports vSphere with Tanzu, K8s, and PKS, all of which allow deploying and supporting cloud-native applications and development with modern containerized workloads and orchestration tools.
New with NAKIVO Backup & Replication v10.3 Beta, organizations have the ability to back up and recover VMware Cloud Director along with its included vApps, virtual machines, vApp metadata and recover these to the vCloud Director hierarchy when needed.
5. Direct Connect
Networking hurdles are often some of the more difficult challenges that organizations have to overcome in their environments. Especially with multi-tenant deployments of NAKIVO Backup and Replication, you want to be able to establish secure connectivity with remote resources of tenants with a direct single port connection instead of having to establish and use VPN connections. With NAKIVO Backup & Replication v10.3 Beta, organizations now have the ability to do this with the new Direct Connect feature.
How to download NAKIVO Backup & Replication v10.3 Beta
I really like how NAKIVO provides the Beta versions of their software releases. They are the only data protection vendor that I see doing this consistently and to me it shows commitment to making the product much better and allowing customers to have a stake in new features needed or desired in the product.
You can easily download the latest NAKIVO Backup & Replication v10.3 beta version by visiting the NAKIVO site. They also have a really cool incentive to test out the betas as you get a free Amazon gift card for installing the product, performing a few steps, and submitting your support bundle.
Check out the trial download page here: Join NAKIVO Backup & Replication v10.3 Beta Testing Today!
Thoughts and Impressions
NAKIVO Backup & Replication is a great backup solution that is quickly adding cloud SaaS backup features for Microsoft Office 365 environments. They continue to round out the features provided in the product which continue to provide more value to customers.
There is no doubt that organizations are going to continue to make use of cloud SaaS environments as the new trend of the distributed workforce continues to roll along and may never go back to the way things were before 2020. Cloud SaaS environments are here to stay and provide excellent value for companies. Protecting data in the cloud is critically important for organizations who use their cloud SaaS environments for business-critical operations. NAKIVO provides a fantastic solution for businesses using Microsoft Office 365. I don't know this for sure, however, I would expect there that Google Workspace is most likely on the NAKIVO roadmap. It will be interesting what the next few releases hold for NAKIVO capabilities.
Check out my previous writeups on NAKIVO Backup & Replication here: