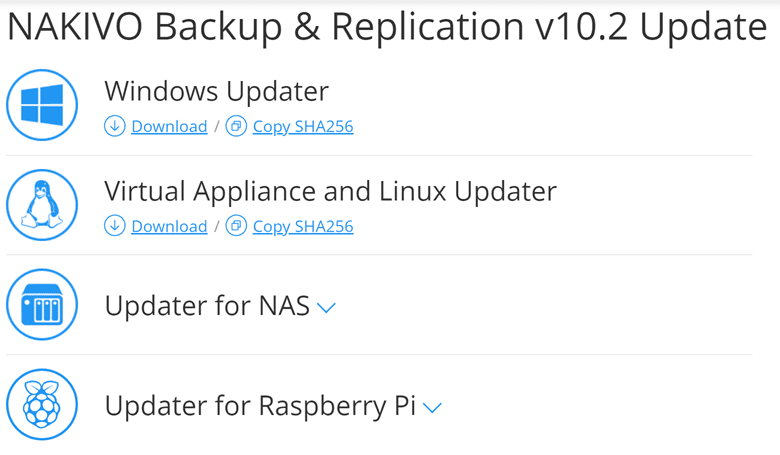 Not long ago, NAKIVO released v10.2 beta that contains really great new features that help to round out the offering of their data protection solution. It does this both from a cloud SaaS protection perspective, ransomware protection, as well as empowering Managed Service Providers (MSPs) with better multi-tenancy features and capabilities. You can read my post covering NAKIVO Backup & Replication v10.2 beta here. Today, we will take a look at NAKIVO Backup and Replication v10.2 GA download and upgrade to cover the features of this release in its GA form.
NAKIVO Backup and Replication v10.2 Download and Upgrade
In this release, there are three new features that help to make this version of NAKIVO Backup & Replication the most fully featured and capable release to date. What are the new features included with this release?
SharePoint Online Backup
Ransomware Protection with Amazon S3 Object Lock
Tenant Resource Allocation
SharePoint Online Backup
NAKIVO has been working on rounding out its cloud SaaS protection features for Microsoft Office 365 for the past few releases now. NAKIVO Backup and Replication v10.2 is no exception. A new feature has been released with this version to more fully cover Microsoft Office 365 and the services that customers are using in the Microsoft Office 365 cloud.
New with this release is SharePoint Online Backup. In the versions prior to v10.2, NAKIVO has been ramping up features to support backups of Microsoft Office 365 SaaS environments. Take note of the previous releases and Microsoft Office 365 features added.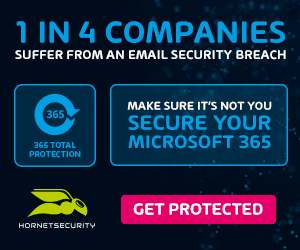 v10.1 – Backup and recovery of Microsoft 365 OneDrive
v9.4 – Microsoft Office 365 (Exchange Online)
By in large, the features that are used by most enterprise customers who make use of Microsoft Office 365 are – Exchange Online email, OneDrive for Business, and SharePoint Online. Now with NAKIVO Backup & Replication v10.2 officially released, NAKIVO now has all three of the main Microsoft Office 365 services covered.
NAKIVO Backup & Replication allows creating incremental on-premises backups of SharePoint Online sites. If data loss happens in your SharePoint Online environment, you can use the backups in NAKIVO to instantly recover document libraries and lists to the original or custom location. In addition to NAKIVO's ability to search for and find specific items to restore across other types of infrastructure, NAKIVO allows finding and retrieving specific items in your Microsoft 365 backups. This allows meeting compliance and e-discovery objectives.
Ransomware Protection with Amazon S3 Object Lock
Ransomware is arguably one of the most threatening risks to your data, period. Data protection solutions are looking for new ways to help ensure the immutability of data so that it can't be changed by ransomware. One of the provisions of Amazon S3 storage is what is known as object lock.
According to the official Amazon Simple Storage Service Object Lock documentation found here, S3 Object lock provides the following:
"With S3 Object Lock, you can store objects using a write-once-read-many (WORM) model. You can use it to prevent an object from being deleted or overwritten for a fixed amount of time or indefinitely. Object Lock helps you meet regulatory requirements that require WORM storage, or simply add another layer of protection against object changes and deletion.
Object Lock provides two ways to manage object retention: retention periods and legal holds.
A retention period specifies a fixed period of time during which an object remains locked. During this period, your object is WORM-protected and can't be overwritten or deleted.
A legal hold provides the same protection as a retention period, but it has no expiration date. Instead, a legal hold remains in place until you explicitly remove it. Legal holds are independent from retention periods."
NAKIVO is using the Amazon S3 Object Lock functionality in a very slick way to ensure backups and backup copies are immutable for as long as this is needed. No one can delete or modify the data in a specified period of time. This even includes users with administrator rights in the AWS environment. Using the write-once-read-many (WORM) model for storing backup data allows protecting your best defense against ransomware from ransomware encrypting your backup files.
I applaud NAKIVO for incorporating this feature into their data protection solution. They are also one of the few solutions that is also based on a Linux appliance which is much less prone to the ransomware woes of Windows Server. All the way around, NAKIVO is an extremely secure solution for storing backup data in the enterprise data center as well as storing your Microsoft Office 365 data from Exchange Online, OneDrive for Business, and SharePoint Online.
Tenant Resource Allocation
NAKIVO has bolstered Managed Service Provider (MSP) features in NAKIVO Backup & Replication v10.2. What is new in this release in regards to MSPs providing Backup-as-a-Service to customers? With Tenant Resource Allocation, IT administrators can effectively manage resources available in the data protection infrastructure. They can assign various resources including hosts, clusters, virtual machines, repositories, and transporters to individual tenants. This can be split up between various MSP customers or even between different departments within the same customer environment.
With the new features incorporated with each new NAKIVO release, MSPs have even more features and functionality to offer to customers. It is great to see that NAKIVO is delivering even more functionality to MSPs so they can by extension deliver this to customers. Thinking about the new Microsoft Office 365 features, these will be great to be included for BaaS and DRaaS offerings at the MSP level.
NAKIVO Backup & REplication v10.2 upgrade
One of the really nice features of the NAKIVO solution is the easy upgrades of the appliance. Basically, you download the Linux shell update script, copy this to the appliance, and then execute the upgrade using the NAKIVO console. The upgrade process is generally straightforward and easy to complete.
First, download the NAKIVO Backup & Replication v10.2 update that matches the platform you are running. I am updating my NAKIVO Backup & Replication v10.1 virtual appliance.
For the virtual appliance, copy the updater.sh script to the /opt/nakivo/updates folder.
After the updater.sh file is copied to the appliance, the update is kicked off from the console of the NAKIVO virtual appliance. Login here and choose Manage NAKIVO services.
Select Software update.
You will see the NAKIVO Backup & Replication v10.2 update script displayed.
When you choose the script, the installer will verify the update script and have you read through the EULA. After that, the script will ask you to verify if you want to run the update. Keep in mind, this process is disruptive to any backup or other jobs that may be running in NAKIVO.
After you proceed with the update, the appliance will apply the update and reboot. After the reboot, you are up and running with all the new features of the latest NAKIVO release.
Wrapping Up
The NAKIVO Backup and Replication v10.2 Download and Upgrade process are straightforward. NAKIVO has introduced three really great new major features with this release that make this new version a worthy upgrade for those running previous NAKIVO releases. The new Microsoft Office 365 SharePoint Online backup feature, immutable S3 object lock, and MSP tenant resource allocation all provide great new features. Be sure to check out NAKIVO Backup & Replication v10.2.
You can download a fully-featured trial version of the product here: