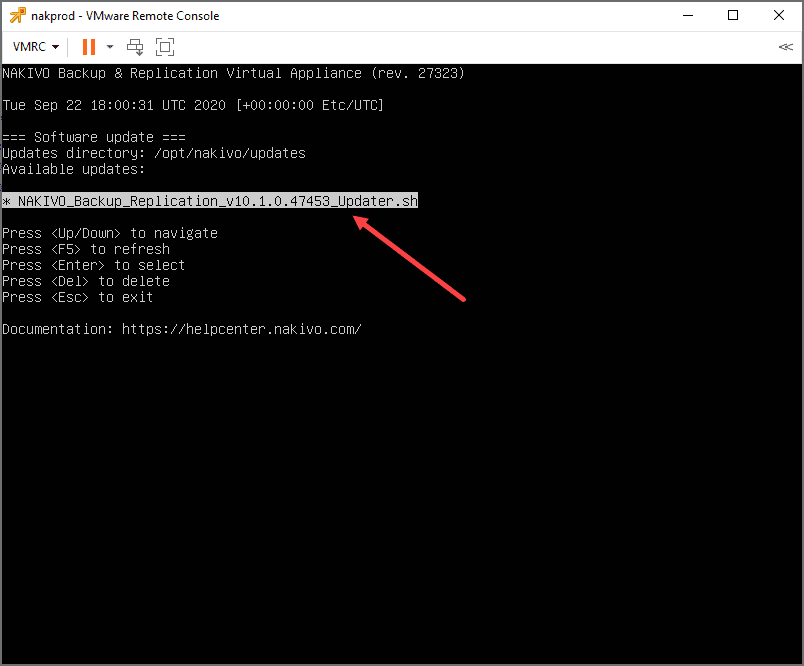 Not too long ago, I had covered the release of NAKIVO Backup & Replication v10.1 Beta. It contained some really great features outside of the features in previous releases. NAKIVO has just recently released the version as GA. In this post, we will look at NAKIVO Backup and Replication v10.1 released and the features that are contained.
Cloud Migration and Cloud Backups
Backing up cloud data is generally an area that can easily get overlooking when organizations start moving data to the cloud. I have seen numerous time where businesses will start out with a POC of a cloud environment with the understanding that the data is not protected in the POC environment. This then goes quickly from POC to production and backups are not retroactively added back to the environment or even thought of again.
Once data starts being used in any production capacity, it must be backed up or your business will suffer data loss at some time to some degree of impact to your business-continuity.
Also, keep in mind that cybercriminals also realize that businesses are moving data to the cloud in droves. They are increasingly thinking about ways with next-generation ransomware on how to attack and lock up your data in cloud environments. Ransomcloud is a good example of "cloud-aware" ransomware that understands how cloud environments work and capitalizing on that to hold your data hostage.
Instead of thinking about cloud environments as some mystical environment where your data can never be lost, your business needs to simply think of cloud environments as an extension of your business-critical data on-premises that you protect with backups.
NAKIVO's increasing cloud abilities
NAKIVO has been working hard on the past few releases to strengthen its capabilities to both leverage cloud technologies for backup and to backup cloud environments. Take note of the following features added along the way:
v10.0 – Wasabi Hot Cloud storage repository added
v9.4 – Backup to Amazon S3
v9.2 – Backup and restore of Microsoft Office 365 (Exchange Online)
Many businesses, no doubt including your own, are looking to leverage cloud as well as backup cloud in a number of ways. It is interesting, backups are generally one of the most popular reasons that organizations utilize cloud storage to begin with.
When it comes to cloud Software-as-a-Service environments like Microsoft 365, businesses generally start out by migrating on-premises file storage to Microsoft OneDrive for Business and on-premises email to Microsoft Exchange Online. That is generally the starting point for cloud SaaS migrations.
As you can see from the previous releases, NAKIVO offered the capability to backup Exchange Online in v9.2, however, was still missing the OneDrive for Business portion of protecting the two main services that most are utilizing in Microsoft 365.
However, with this release, v10.1, NAKIVO has covered the base of protecting both your files and Exchange Online email. So, for most, the new OneDrive for Business will complete the functionality for providing core data backups.
NAKIVO Backup and Replication v10.1 New features
With the NAKIVO Backup & Replication v10.1 release, there are two major features to note with the new version:
OneDrive for Business Backup
HPE StoreOnce Catalyst Integration
OneDrive for Business Backup
With the release of NAKIVO Backup & Replication v10.1 beta, NAKIVO is adding support for backing up data on OneDrive for Business. What capabilities does this provide for your organization for your cloud data?
Protect data in OneDrive for Business – For most businesses this will include business-critical spreadsheets, documents, presentations, and any other files that exist on the platform.
Granular or in mass recovery – With NAKIVO, you can recover files in a granular way or using a mass recovery in the event of a ransomware attack or another catastrophic event that would merit data recovery in your OneDrive for Business environment.
Check out my full post on Backup and Restore OneDrive for Business with NAKIVO where I show how the backup and recovery using NAKIVO looks with OneDrive for Business.
HPE StoreOnce Catalyst Integration
What is HPE Catalyst? Catalyst is an HPE-developed backup protocol optimized for disk-based data protection.
What benefits does it bring to your environment?:
High-performance – works with Storeonce deduplication to increase performance and reduce backup times
Simplicity – it is a simple to use solution
Flexibility and control – Catalyst copies can create secondary copies and create copies in the cloud
Security – Catalyst encrypts data with simply clicking a box.
NAKIVO Backup & Replication now integrates with the HPE StoreOnce Catalyst solution which allows providing source-side deduplication for virtual environments.
StoreOnce Catalyst protocol is used to send only deduplicated backup data to HPE StoreOnce appliances. This lends itself to achieving even faster backups and restores including both granular restores or full VM recoveries. This also provides protection against ransomware that tries to lock up backups as well since it won't be able to access using the proprietary protocol.
NAKIVO can make use of the features of Catalyst architecture including the ability to:
Use Catalyst Copy which replicates Catalyst backups and can create copies in multiple locations
Provide low-bandwidth deduplication
Cloud Bank Storage which allows sending catalyst copies to the cloud and store backups linked to object store repositories in AWS, Azure, and Scalability
StoreOnce also helps you to protect against ransomware since it uses a proprietary Catalyst protocol that is unknown by ransomware so it is not able to read the data.
Upgrading to NAKIVO Backup and Replication v10.1
Upgrading your NAKIVO Backup & Replication appliance to v10.1 from a previous version is simple. Below, I am simply highlighting the process to upgrade from 10.0 to 10.1 on my NAKIVO virtual appliance.
First, upload the updater.sh script to the NAKIVO Backup & Replication appliance. This file is uploaded to the /opt/nakivo/updates/ directory.
Choose to Manage NAKIVO services.
Choose Software update.
Select the updater.sh script for NAKIVO Backup & Replication v10.1. Press Enter to select.
The updater begins verifying the installer.
Accept the EULA and then choose to proceed with the update.
After the update finishes, the NAKIVO services will restart. This will take a couple of minutes. After this completes, under Settings > Help > About you will find the NAKIVO appliance version.
Wrapping Up
NAKIVO Backup and Replication v10.1 Released as GA includes great new features that make this version of NAKIVO the one to have if you are making use of OneDrive for Business and Exchange Online as it will allow covering both of these core services for Microsoft 365.
The HPE StoreOnce Catalyst Integration provides great features allowing NAKIVO to have tight integration with the features and capabilities of the HPE StoreOnce solution.
Be sure to download a trial version of NAKIVO Backup & Replication v10.1 here.
Don't miss out on new posts! Sign up!