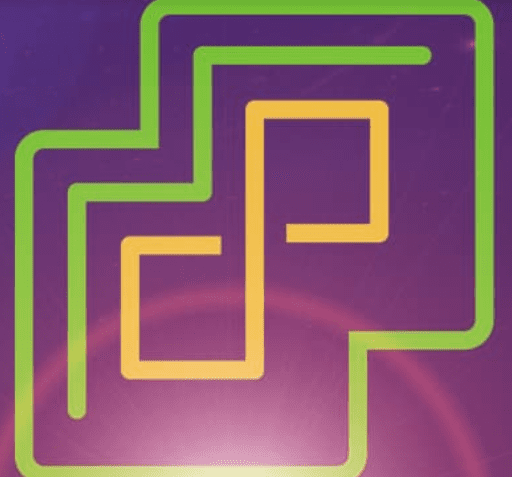 Not long ago, NAKIVO released the newest beta of their flagship product, NAKIVO Backup & Replication v10 with some major new features. NAKIVO is certainly distinguishing themselves as a backup solution to watch IMHO. While many may think about some of the "big names" in the industry when thinking about backups of virtualized and physical environments, NAKIVO is now very comparable in the features that most SMB's are looking for to protect their environment from a disaster. The list of new features in NAKIVO Backup & Replication v10 help to evolve the NAKIVO platform in the right direction. Let's take a look at NAKIVO Backup and Replication v10 GA download and update.
New Features in NAKIVO Backup & Replication v10
There is a long list of great new features in this version of NAKIVO Backup & Replication v10 to mention. Among these includes support for the latest version of VMware vSphere as well as a new interface! Let's take a closer look at what this version of the product has to offer in terms of new enhancements and capabilities. These include:
Support for VMware vSphere 7
Newly redesigned interface
Physical Linux workstation backup
Physical machine recovery to VMware
Backup to Wasabi storage
Support for VMware vSphere 7
The release of VMware vSphere 7 is being touted as the biggest release since VMware's inception. It is a game changer. VMware has totally built VMware vSphere 7 around Kubernetes and has actually integrated it into the core of the product itself.
Many organizations who are building cloud-native applications and looking to engineer their development in a way that embraces the latest technologies like containers and Kubernetes want to do this in a way that uses tooling and infrastructure they are already familiar with and are using today.
By VMware building vSphere 7 on top of Kubernetes, organizations will be able to build their cloud-native apps on top of an already very familiar infrastructure platform solution. Developers can interact with vSphere 7 by way of the native Kubernetes APIs.
One of the common roadblocks to upgrading the underlying hypervisor version in the case of VMware vSphere is support from your backup solution. It normally takes some time for the backup vendors to release updates that officially support a newly released hypervisor.
Kudos to NAKIVO here in the release of NAKIVO Backup and Replication v10 which fully supports VMware vSphere 7 environments. This fully removes this roadblock in the case of supported backups.
This will allow organizations who are NAKIVO customers to proceed with upgrade plans to fully take advantage of what VMware vSphere 7 has to offer.
Newly redesigned NAKIVO interface
While I haven't had a problem with NAKIVO's interface as the appliance is easy to navigate around in, the look and feel of the interface is a bit dated in appearance.
I wouldn't necessarily call this a total redesign of the interface, however, I would say that it is a moderate redesign. NAKIVO has taken the menus that in previous releases have been found along the top of the web UI and moved those to the left hand side of the web UI.
I do really like the new workflow feel of completing tasks now with the new web UI redesign. Now, the workflow happens from the left hand pane of the web UI which I think flows much better.
One thing that I am glad is still found in the NAKIVO web UI is the very performance-driven interface. It is still very snappy and responsive. This is an area where the NAKIVO web UI has always excelled.
It is great to see they have enhanced the look and feel in the NAKIVO Backup and Replication v10 release without compromising the core performance of the UI.
The web UI components consists of the following:
Main Menu
Activities
Calendar
Search
Settings
Help Menu
Online Chat Dialog
Special Offers Toolbar
Tenants Dashboard
Physical Linux Workstation Backup
NAKIVO has been strengthening their capabilities to protect physical machines in the enterprise. They have been adding features with just about every feature to round out their physical machine backup offering. This has included physical Windows Servers, Linux Servers, Windows workstations, and now the addition of physical linux workstation backup.
Many have migrated to using Linux heavily in their environment. With the skyrocketing license costs, Linux makes a great choice for environments looking to cut costs and not sacrifice functionality for business productivity.
There is no question that if organizations are using Linux for their workstation environment, there are no doubt at least a subset of those Linux workstations that are most likely business-critical. With NAKIVO Backup and Replication v10, these can be backed up and protected.
Physical Machine Recovery to VMware
Do you remember the days as I do when P2V was a stressful, complicated process? It seems now there are many great tools on the market that allow doing this easily. NAKIVO is now one of those. With the full circle NAKIVO now provides on the physical machine backup front, you can now with v10 take a backup of a physical machine and recover it to your VMware environment as a VM.
There are many really great use cases for this. In times of disaster recovery, you may have physical machines that are simply damaged beyond repair due to some catastrophic event. Restoring to the same or similar hardware may simply not be possible. Having the ability to restore your physical machine backup to a VMware virtual machine gives you the flexibility needed in a time fo disaster recovery.
Additionally, you may still have lingering machines that are candidates for a physical to virtual migration (P2V). If you have been waiting and just haven't done this as of yet, now is the time. If there are no other limiting factors, virtual machines provide a much great array of disaster recovery capabilities than physical machines.
Simply having the ability to "move" your VM to different locations in a DR scenario provides tremendous flexibility and high availability capabilities that are just not possible with a physical piece of hardware.
Backup to Wasabi storage
One of the cool new features that NAKIVO has added with this release of NAKIVO Backup and Replication v10 is the ability to target Wasabi cloud storage. What is Wasabi? They are self-described as disruptively simple cloud storage. Wasabi was founded by Carbonite co-founders David Friend and Jeff Flowers.
It's sole purpose is to provide hot cloud storage that is simple and easy to use at 1/5th the price provided by competitive offers. With Wasabi, you can store an infinite amount of data. The really great thing about Wasabi is there are no additional charges for egress or API requests.
This really makes Wasabi a great solution all around and especially for data protection, backups, backup copies, and other use cases.
NAKIVO Backup and Replication v10 GA Download and Update
Let's take a look at how to download the NAKIVO Backup & Replication v10 GA update file to update your existing NAKIVO environment. I am using the NAKIVO virtual appliance in my environment, so this is the platform I will be updating.
NAKIVO will push out updates to your NAKIVO installations in time. However, this may take a few days to see the update available from the console of your NAKIVO installation.
To update your appliance ASAP, you can visit the NAKIVO update download page and pull the update down manually. This is found here:
You will then need to select the update file for your particular NAKIVO platform you are using. Here I select Virtual appliance and Linux Updater for my environment since I am using the NAKIVO appliance.
The next step, once you have downloaded the Update file, is copy the file to your NAKIVO appliance. You simply SCP the file to the /opt/nakivo/updates directory.
Once the update file is in place, open a console connection to your NAKIVO appliance and select Manage NAKIVO services > Software update.
You should see the Update file for NAKIVO Backup and Replication v10 listed here. For me, the download is named NAKIVO_Backup_Replication_v10.0.0.45526_Updater.sh. Hit Enter.
You will be prompted to install the update. You will need to accept a EULA for the install. Then finally enter Y to Proceed with the update.
The update will be applied and NAKIVO services will be restarted. You will see the services starting designation if you login quickly after the update completes. For me, the update was very quick to apply.
Benefits of NAKIVO for your environment
As shown, it is super easy to get your NAKIVO Backup & Replication environment updated to v10. If you are not using NAKIVO as your data protection solution, what are some of the strong points of the solution that you might want to consider?
Extremely fast deployment – In my opinion, this has been one area where NAKIVO has been ahead of the competition, even the big guys. In a matter of minutes you can literally be backing up your virtual, physical, Office 365, and other infrastructure with NAKIVO by deploying the easy NAKIVO appliance
Efficient and fast backup technology – NAKIVO delivers fast backup performance with Changed Block Tracking (CBT), Resilient Change Tracking (RCT) and CRT. With the addition of network acceleration technology and the ability to install on a NAS device, you can see upto 2x improved backup performance in your environment.
Space saving technology – NAKIVO gives you all the space saving features and capabilities that you would expect, including deduplication, compression, SQL and Exchange log truncation. Also, the dedeuplication with NAKIVO is at the repository level so you get massive benefits with that.
Fully automated site-recovery features – NAKIVO offers orchestrated failover, failback, and migration capabilities for your infrastructure allowing you to fully meet the 3-2-1 backup best practices recommendation
Guaranteed and versatile recovery – NAKIVO offers great backup verification features including instant-verification and screenshot verifications as well. Also, you can recover VMs entirely, or granular files and application items. As mentioned, you can now recover physical to virtual infrastructure easily (P2V).
Wrapping Up and Resources
This is a great release for NAKIVO. It pushes the product into territory it hasn't been before and extends the feature set that customers are looking for. With the addition of vSphere 7 support, improved interface, physical to virtual capabilities, and Wasabi support, NAKIVO with v10, is greatly improved.
The NAKIVO Backup and Replication v10 GA Download and Update process is super easy. By downloading an update file and copying to your appliance, the update is extremely quick and painless.
Be sure to download a trial version of NAKIVO Backup and Replication v10 here.
Check out my other coverage of NAKIVO in the following posts:
Don't miss out on new posts! Sign up!