Software
What is Dell Live Optics? Upcoming Webinar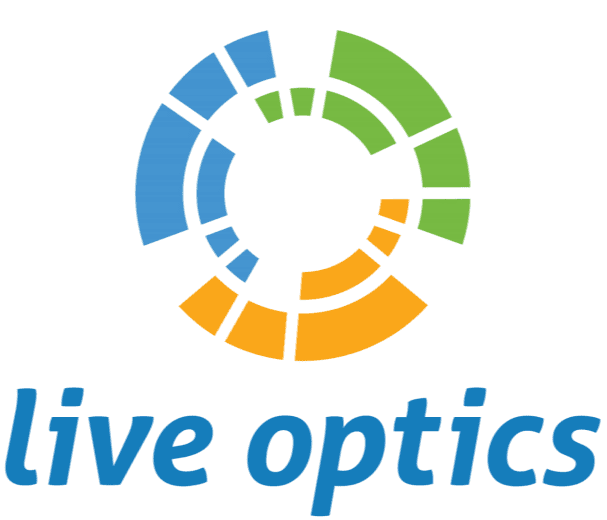 Are you on the cusp of a refresh in your environment? This is generally an exercise that most businesses go through every 3-5 years typically in most environments. Refreshes generally require that you revisit the requirements for your environment as these can change over time. It can be difficult via manual methods to get an understanding of what your current requirements are, including storage, compute, and networking. Dell has a really neat tool in case you haven't heard about it called Dell Live Optics that allows gathering many of the key performance indicators and requirements indicators from your current environment that can greatly help with knowing the facts when it comes to evaluating whether or not you need new hardware. Let's take a look at what is Dell Live Optics as well as an upcoming webinar that will help get a better understanding of this solution.
What is Dell Live Optics?
If you are like me, your remember several tools that Dell has used over the years to gather information about your environment when you were looking to purchase hardware or understand your current environment.
Many of these ran some type of collector to gather information about storage performance, compute, memory, and so on. Dell Live Optics is a continuation of this practice with a much better implementation of gathering information and presenting the information to you.
So what is Dell Live Optics?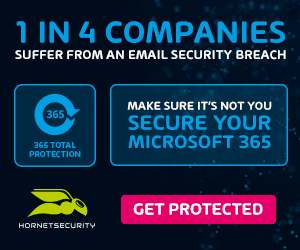 It is a free online software you can use to collect, visualize and share data about your IT environment and workloads.
It provides you with the ability to login to a simple web portal to view and export your data
It allows collaborating with your Dell team to come up with the most accurate representation of your current environment so you can easily understand your needs moving forward for sizing a new environment and for quote purposes.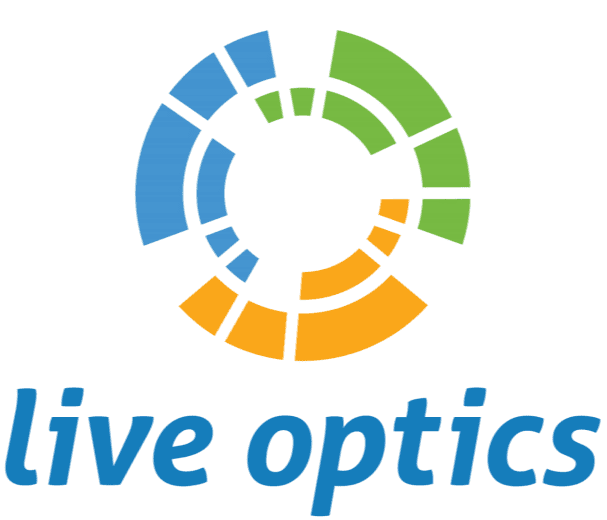 What can it be used for? It helps you understand the following aspects of your environment better:
Hardware Refresh
All of the above are extremely important when it comes to understanding your environment and moving forward with knowing what you need for a hardware refresh.
Typically, there may be a disconnect with what the requirements many organizations believe they have and what the actual data shows when analyzed.
It is much smarter for quote purposes to gather the facts from your environment regarding what your workloads actually look like. This includes your existing infrastructure whether it be:
Traditional single server with local storage
Multiple servers with local storage
Traditional 3-2-1 configuration commonly used in virtualization over the past few years
Understanding the performance of your current environment
Even if you are not looking at upgrading your environment, you may simply want to have a good understanding of how your current environment is performing.
Do you have reports of performance issues in the environment with applications that are slow or other issues? Are there potentially hotspots that are developing that may show the need for additional hardware, either scaling up or scaling out?
Server Sprawl and Changing requirements
We have all been there. The workloads and scope that a specific set of infrastructure and hardware were provisioned for initially, grows after the environment is provisioned.
If the environment was sized to host "X" number of VMs, this number generally changes over time. Even if headroom was built into the original sizing of the environment, this can still be surpassed by large demands or business growth that outpaces the headroom.
Live Optics is a tool that can help to understand this much better and get a feel for where things are today.
Dell Live Optics Webinar
StarWind is hosting a webinar focusing in on the Dell Live Optics tool and what it can do for you in your environment. This includes showing how Dell Live Optics can help you to visualize the data currently in your environment and better understanding how your current hardware is doing serving your workloads.
It will look at the tool in detail including the following:
Explain what Dell Live Optics is
Show how you can properly run it to collect information about your environment
Create reports to understand if you need an upgrade to your existing hardware
With the mass of data and infrastructure that system administrators are currently managing, troubleshooting, and configuring, it may be difficult to understand and make sense of all the data.
With the StarWind webinar it will be detailed how the Dell Live Optics tool can help you to get a handle on your environment and better understand the health of your sizing and performance in the environment.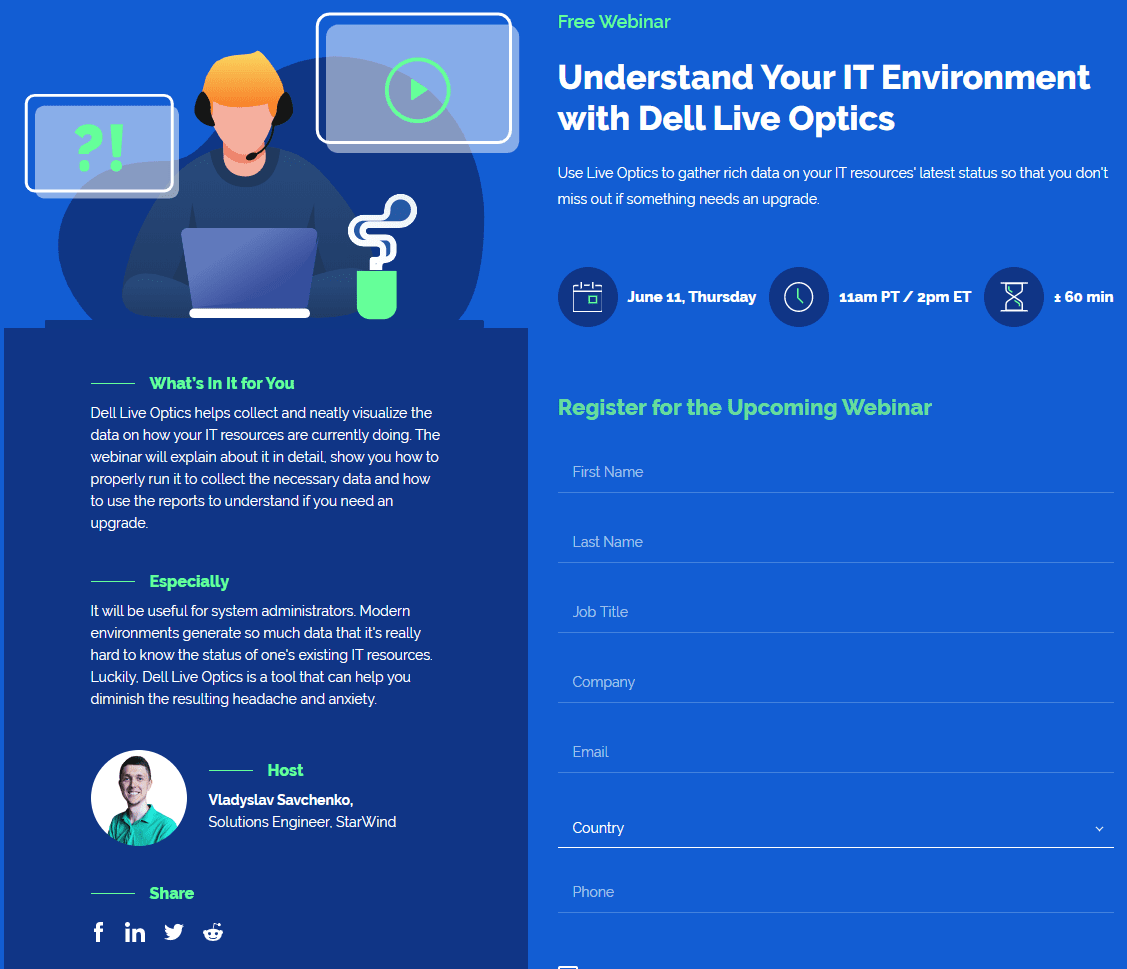 The webinar details are as follows:
Thursday, June 11
11 am PT / 2 p.m. ET
60 minutes