Backup Software
Veeam Supports vSphere 7 with Veeam Backup and Replication v10 patch 2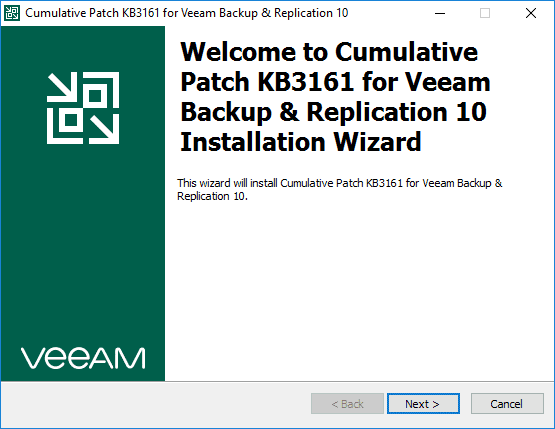 We all love the new vSphere releases as they generally bring about great new functionality and capabilities as we have seen with the recent release of VMware vSphere 7. However, a common roadblock to being able to take advantage of those new features and capabilities in a timely manner is your backup solution. Generally, it takes backup vendors a while to release official support for the new release of the next hypervisor release. If you are a Veeam customer, today is a happy day if you are wanting to move forward for testing vSphere 7 outside of a purely lab environment. Veeam supports vSphere 7 with Veeam Backup and Replication v10 patch 2, just released. Let's take a closer look at this patch release, including vSphere 7 support.
Veeam VMware vSphere 7 support officially added in this release
With this patch release, Veeeam is one of the first major backup vendors to officially support VMware vSphere 7. This will be a huge roadblock removed for most who may want to start dipping their toes into getting vSphere 7 into production.
Regardless of how many great new features are supported in a new hypervisor release, organizations must have the ability to protect their workloads. Even if a backup solution happens to work with the new hypervisor release without "official" support, you are still "without official support".
So, if you run into issues in production, you will most certainly be on your own with getting past your data protection issue, should you have one. While there are certainly other considerations before upgrading to a new major vSphere release, including the interoperability of various other VMware products, backups are generally one of the first show stoppers regardless.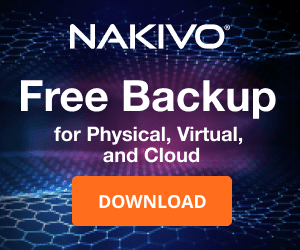 With that being said this patch release is Veeam Backup & Replication v10 cumulative patch 2 and is for VBR version 10 only. So no patch for version 9 for vSphere 7, if that even is made available. Veeam Backup & Replication v10 is the one moving forward that you will want to be running.
Details of this release:
Build number 10.0.0.4461 P2
Official KB article for download
Download size is roughly a 148 MB zip file
Veeam Backup & Replication v10 Cumulative Patch 2 Other Fixes
There are a few other fixes to make note of with this cumulative patch release. Those include the following additional fixes and improvements.
Agent Management improvements and fixes
Amazon AWS added support for Cape Town and Milan data center regions
Backup Copy GFS full backup transform fixes
Backup from storage snapshots fixes
Cloud connect infrastructure improvements
Configuration databases high CPU fix
File level recovery error fix
NAS backup permissions and other fixes
Resource scheduler performance fixes
Veeam service provider console invalid tenant count fix
WAN acceleration deadlock fix
Installing Veeam Cumulative patch 2 for v10
Let's take a quick look at the process for applying the patch for Veeam Backup & Replication v10. It is simple and straightforward as always, but let's step through the screens you will see.
If you have any Veeam processes that are active, you will see the following message. You will want to make sure you have all jobs disabled, and other processes like the Veeam Backup & Replication console closed or else you will see this message.
You can also manually stop the Veeam services easily using PowerShell which can help troubleshoot "open" Veeam processes.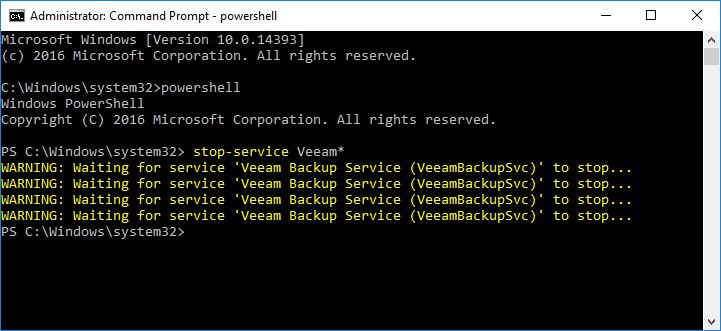 The cumulative patch will display read to install. A setting that you want to pay attention to if you would like the Veeam patch install to take care of the heavy lifting of getting the patch applied to any remote Veeam server components is the Update remote components automatically checkbox. If you check this, it will automatically patch remote servers (proxies, backup repositories, etc).
The cumulative patch 2 has been installed successfully. In my lab environment, the whole process only took a couple of minutes. However, your time may vary depending on the number of remote components and other factors.
Wrapping Up
If you are a Veeam customer and you want to move forward with VMware vSphere 7, Veeam Supports vSphere 7 with Veeam Backup and Replication v10 patch 2 that has just been released.
This will allow customers who were holding off on upgrading their live environments in production to go ahead and move forward with the upgrade, knowing the backup solution will be supported with vSphere 7.
Veeam is one of the first major backup vendors to officially support vSphere 7. It will be interesting to see which others are next and how quickly they can bring to market this new functionality for supporting their customers and their upgrade initiatives.