VMware
VMware vRealize Network Insight vRNI 5.0 Announced New Features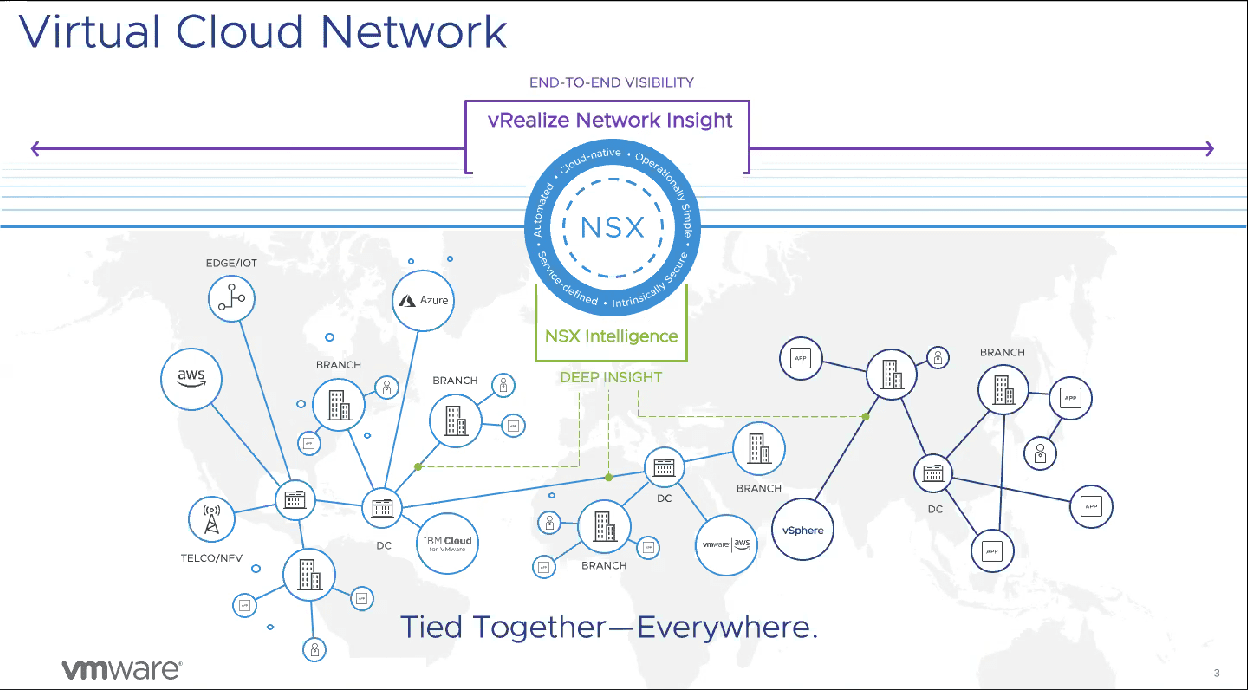 Back to major announcements at VMworld 2019 in the US. As the previous post detailed, NSX-T 2.5 with NSX Intelligence has been released. However, to go along with the new NSX-T goodness announced, VMware has announced VMware vRealize Network Insight 5.0 that brings many new features and functionality to the table when it comes to visibility and telemetry data. In this overview post, let's take a look at VMware vRealize Network Insight vRNI 5.0 announced new features to see the enhancements this new version of vRNI brings to the table.
VMware vRealize Network Insight vRNI 5.0 Overview
Let's start with an overview of the new VMware vRealize Network Insight vRNI 5.0. VMware vRealize Network Insight 5.0 helps you to discover, optimize and troubleshoot apps from the data center, cloud, and to the branch office.
Let's see how vRNI 5.0 helps in the areas of:
Visibility
Security
Troubleshooting
Gain Network Visibility
It allows you to gain network visibility in the following ways: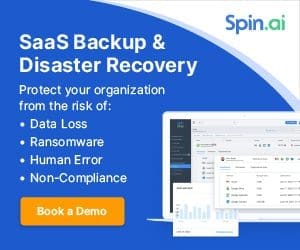 Visibility for hybrid clouds and SD-WAN, NSX, VMC, AWS, Azure, VeloCloud
Discover connectivity between the overlay and the underlay networks
Analyze traffic and apps across your hybrid cloud environments
Plan Security and Cloud Migration
Planning security and cloud migration tasks are extremely important in the landscape of today's environments. VMware vRealize Network Insight 5.0 helps to plan security and cloud migration by:
Helps to discover apps running on VMs and in containers and also identify the traffic patterns associated with those
Helps to plan security by recommending firewall policies and plan micro-segmentation of the infrastructure that is key to your apps
Troubleshoot security issues associated with hybrid cloud applications (cross VMs, Containers, and clouds)
Optimize and Troubleshoot Virtual and Physical Networks
VMware vRealize Network Insight 5.0 provides powerful optimization and troubleshooting tools for virtual and physical networks. These capabilities include:
Reducing the "Mean Time to Resolution" or MTTR of application-connectivity issues
Optimize the performance of your applications by helping to eliminate and pinpoint network bottlenecks
Manage and scale-out NSX
VMware vRealize Network Insight vRNI 5.0 Announced New Features
Now let's take a look at the "good stuff", what's new? There are four main areas of new features and functionality contained in VMware vRealize Network Insight 5.0. These include the following:
VMware NSX SD-WAN by VeloCloud
Azure Public Cloud visibility
Kubernetes Path Visibility
Streaming Network Telemetry
vRNI 5.0 Streaming Telemetry
One of the new features with vRNI 5.0 is streaming telemetry. This allows VMware vRealize Network Insight 5.0 to aggregate and consume telemetry data directly from network devices. Most of the major vendors are supported in the ability to consume telemetry data.
Using the telemetry data consumed, you can gain real time vsibility into flow rout trip time (RTT) metrics from NSX, and abnormal flow detection. Latency metrics are aggregated by vRNI 5.0 and analyzes latency metrics from NSX and then the metrics telemetry from physical network devices to correlate and add intelligence to optimization and troubleshooting overlay and underlay issues.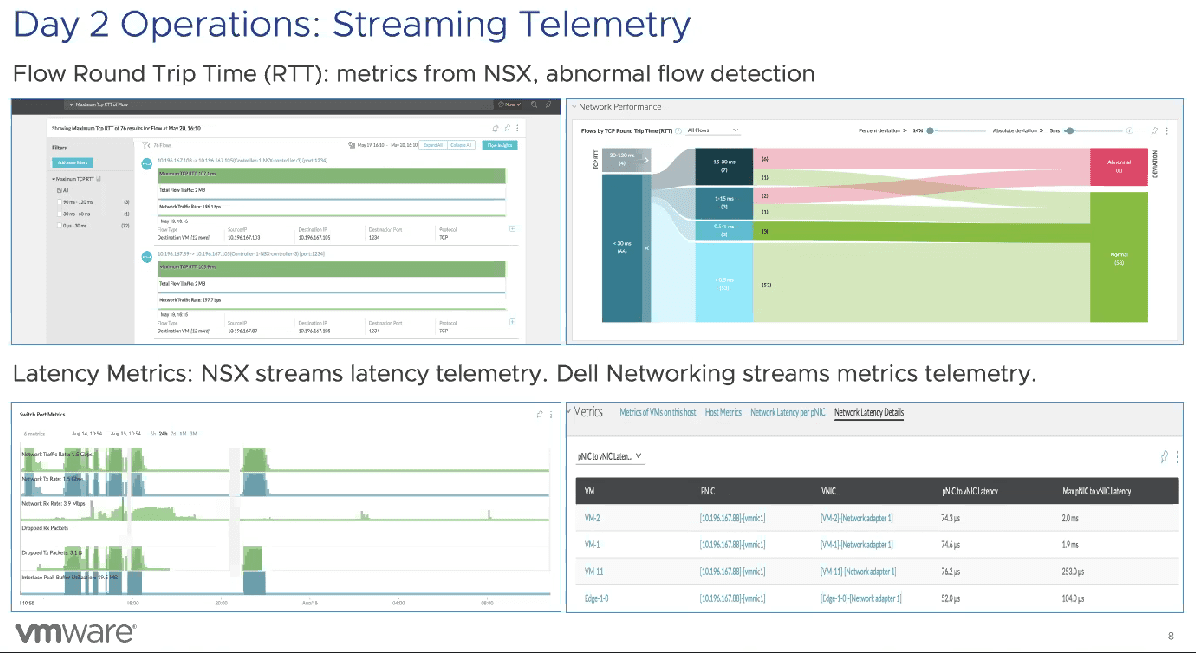 Kubernetes Path Visibility
As you would imagine since the new Project Pacific as part of VMware Tanzu having native Kubernetes abilities, VMware vRealize Network Insight 5.0 adds Kubernetes path visibility to its enhancements and features. This allows visibility to:
Network paths between Kubernetes pods and services
NSX components including distributed logical routers, logical switches, and other NSX specific infrastructure
Issues on the path will be highlighted and made easily visible in vRNI 5.0
Azure Public Cloud Visibility
New to the list of public cloud environments supported by VMware vRealize Network Insight 5.0 is Microsoft Azure. It is the third public cloud vendor in the list that has been added. Now customers have visibility and support in vRNI 5.0 for AWS, VMware Cloud on AWS, and Azure.
The included features with vRNI 5.0 and Azure include:
Application dependency mapping
Application security planning
Flow analysis (inter, intra, and hybrid vNET)
Dashboards for subscription, VNet, NSG, ASG, VM, subnet, etc
Network flow analysis and analytics including elephant flows, top-talkers, threshold, outliers, etc
VMware NSX SD-WAN by VeloCloud
As you know, VMware SD-WAN by VeloCloud delivers high-performance, reliable branch access to cloud services, private data centers, and SaaS-based enterprise applications.
With this release of vRNI 5.0, customers are able to gain insights into VeloCloud SD-WAN environments. This will include visibility of the data flows from the datacenter to the cloud and then to the branch.
VMware vRealize Network Insight 5.0 vs NSX Intelligence
You may wonder if the NSX Intelligence platform replaces or supercedes the VMware vRealize Network Insight product line. At least what we are hearing from VMware at this time is they are complimentary products that used together provides the total solution for visibility into both the overlay and underlay network architecture.
It will be interesting to see over time if the two products are morphed together into a single solution. Time will tell on that front. However, for now, you can look at these as separate products that are complimentary.
Final Thoughts
With VMware vRealize Network Insight vRNI 5.0 Announced New Features, it is easy to see this release of vRNI was needed to extend the capabilities of the vRNI platform to support the newly announced features with NSX-T and Project Pacific with Kubernetes as the focus. It will be interesting to see how vRNI evolves with the introduction of NSX Intelligence and if VMware brings the two together somehow in a single solution in the future. Things continue to get better and more powerful from a software-defined networking perspective and VMware vRealize Network Insight 5.0 is a welcomed evolution to the visibility of software-defined and physical network intelligence and analytics.