Computers
Manage Storage Spaces Direct with Windows Admin Center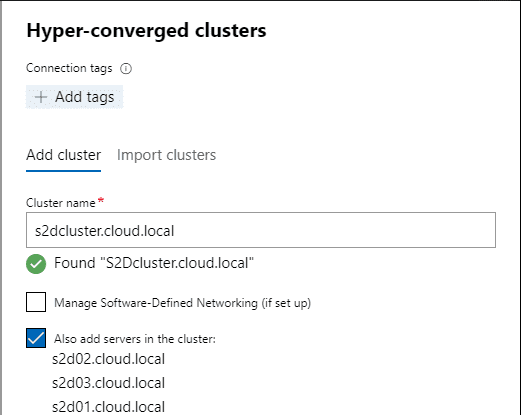 If you are running Windows Server Storage Spaces Direct, the premier management tool for S2D is Windows Admin Center. Have you gotten familiar with Windows Admin Center as of yet? Do yourself a favor and be familiarizing yourself with the tool. It is the way forward for Microsoft and their management of Windows Server including Hyper-converged infrastructure such as Storage Spaces Direct. In this post, we will take a look at how to manage Storage Spaces Direct with Windows Admin Center and see how this tool interacts with Microsoft's software-defined hyper-converged infrastructure solution.
What is Windows Admin Center?
If you are among the few that haven't already heard about Windows Admin Center, it is the next-generation management interface from Microsoft for managing Windows Server. In fact, when you launch the traditional Server Manager from Windows Server 2019, you will see the following message displayed:
Windows Admin Center is not as of yet included in Windows Server by default. It is a free download from Microsoft as a rather small MSI that installs a web-based management interface in either Windows Server or Windows 10 workstations. Depending on the client operating system that you choose to host the installation, you have a couple of different options for installing:
In Desktop mode, you will be accessing the local server for administration and management. In Gateway mode, you install Windows Admin Center on a Windows Server and it can be remotely accessed from another computer. Gateway mode allows a centralized management location for using WAC along with roles and permissions that can be assigned for its use.
Windows Admin Center provides an extensible framework that allows extending its features and functionality. Third-party vendors can write extensions for use with Windows Admin Center making it far more powerful than Server Manager or other management utilities.
Windows Admin Center provides the "one stop shop" in regards to management. In the future, it will most likely take the place of Server Manager as the default tool as well as other single tools used for server management and various MSC consoles.
Below you can see the extensive information available from the Windows Admin Center dashboard providing a wide range of visibility across the health and management of a Windows Server installation.
Manage Storage Spaces Direct with Windows Admin Center
Now, to the point at hand. Let's take a look at how to manage Storage Spaces Direct with Windows Admin Center. In the home lab, I have a cluster named s2dcluster.cloud.local. Adding the S2D cluster is as simple as clicking Add > Hyper-converged clusters.
Click the Hyper-converged clusters option.
Enter the FQDN of the Storage Spaces Direct cluster for Windows Admin Center to make the connection. Note, by default the checkbox Also add servers in the cluster is selected which will also add the individual Storage Spaces Direct hosts into Windows Admin Center for management.
We are now ready to manage Storage Spaces Direct with Windows Admin Center.
The first time you connect to the S2D cluster, Windows Admin Center will perform a few checks to make sure you are ready to manage Storage Spaces Direct with Windows Admin Center.
The main Storage Spaces Direct dashboard gives a global overview of the S2D environment. You can quickly see any errors or events that need to be given attention. This includes, individual server issues, space monitoring and alarms, CPU and memory usage, etc.
Under the Virtual Machines dashboard when you manage Storage Spaces Direct with Windows Admin Center, you can see the pertinent statistics and have the ability to perform the normal operational tasks for your VMs.
You can manage your virtual networking under the Virtual Switches dashboard in Windows Admin Center as well.
One of the great things that Windows Server 2019 in combination with Windows Admin Center does is tightly monitor individual hard disks that make up your S2D infrastructure. You can see if a particular disk is giving cause for concern due to elevated or out of the ordinary latency, errors, etc.
Wrapping Up
There are many great features of Windows Admin Center especially when managing your Storage Spaces Direct hyper-converged infrastructure. As we have shown above, you have a great deal of visibility into your Storage Spaces Direct environment. When you manage Storage Spaces Direct with Windows Admin Center, you will have quick visibility into any issues in the environment, down to individual hard drives in each of your S2D hosts. If you are running Storage Spaces Direct in your environment, Windows Admin Center provides a centralized single pane of glass interface that is beginning to tie together all of the gaps between traditional tools like Hyper-V Manager, Failover Cluster Manager, and Server Manager.