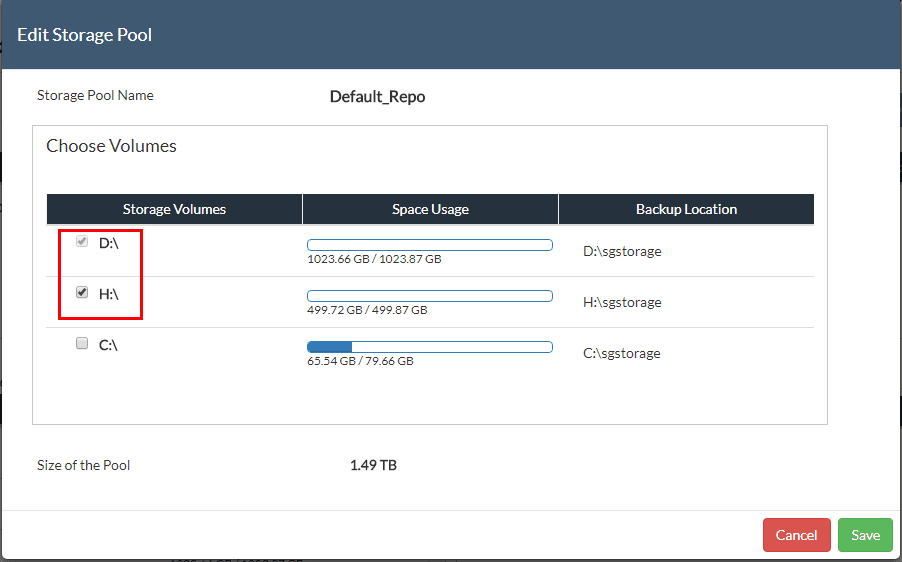 With many backup solutions available on the market today, many may struggle to find a solution that fits their environment or backup technology.  Additionally, many backup solutions many only cover a certain backup technology or fit a certain infrastructure type.  As we have mentioned here in the past Vembu BDR Suite is a very fully featured backup solution that provides tremendous interoperability between hypervisors as well as physical infrastructure and even the cloud.  You will be hard pressed to find a more robust solution of feature set in a single product.  We have said this before here that Vembu BDR Suite is like a "swiss army knife" product that is capable of backing up just about anything you throw its way.  With that said, Vembu BDR Suite 3.8 has been released with many new features and capabilities.  Let's dive in and take a look at what Vembu can do and the new features contained in version 3.8 of BDR Suite.
Vembu BDR Suite Capabilities
Vembu BDR Suite is a fully featured backup solution as mentioned and covers a broad spectrum of environments  from virtual, physical and to the cloud including:
VMware
Hyper-V
Physical Windows Server Backup
Physical Workstations
Google Suite Backup
Office 365 Backup
In my initial testing with Vembu BDR Suite 3.8 it was able to talk to a vSphere 6.5 Update 1 vCenter server without any issues
Vembu BDR Suite 3.8 Released with New Features
Let's dive more into the specifics of Vembu BDR Suite 3.8 and talk about the new additions to this release of the product.  It seems that Vembu has done a lot of UI work that has continued on with this release as more features are now included in the GUI of Vembu BDR Suite web console including Disk Image Backup directly from the BDR Server as well as File Level Recovery (FLR) is now available for both both backup and replication jobs where files and folders from both VMware and Hyper-V disk image backups can be restored quickly.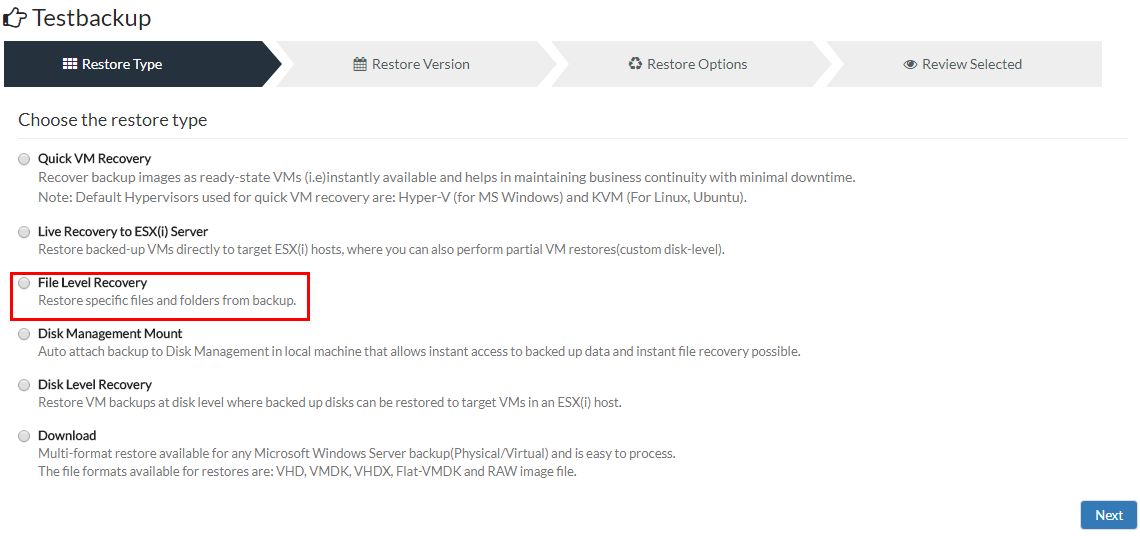 The Disk Image Backup from BDR Server are now configured and managed by the Vembu BDR server. The proxy agents that were needed before are no longer needed unless the deployment is distributed where individual proxies are needed in that case.
Backup Seeding to an offsite DR location is now possible with this version of Vembu BDR Suite 3.8. Seeding allows getting the initial data load in place so the bulk of the data does not need copied over expensive WAN links and the time it takes to get in sync with a production site is drastically reduced.
Auto Authorization is a new feature that utilizes a registration key to make sure that only authorized clients can be connected to the backup server. This feature can be enabled or disabled.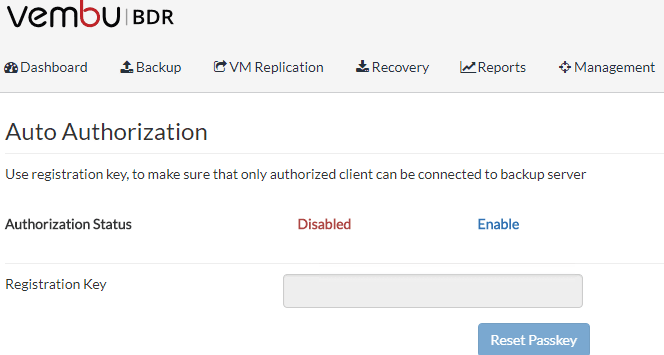 New Encryption Setting in Vembu BDR Suite 3.8 allows for securing disk backup jobs using encryption setup with a passphrase on the server. Any backup that is restored must be restored using the passphrase that is setup in the encryption settings.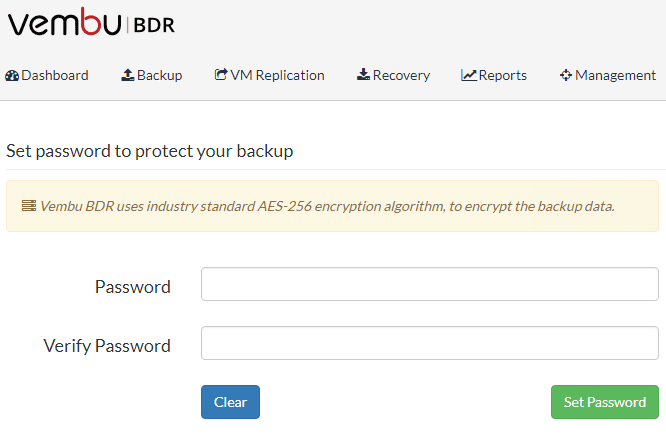 The new Storage Pooling feature allows you to aggregate available storage so that it is seen as one storage object in Vembu BDR Suite 3.8. Vembu BDR Suite 3.8 incorporates a hybrid volume manager that is scalabe and extendable backup storage from different storage media including local direct attached storage to NAS (NFS & CFS), SAN (iSCSI and Fiber Channel). This pooling feature is available both at backup and group levels.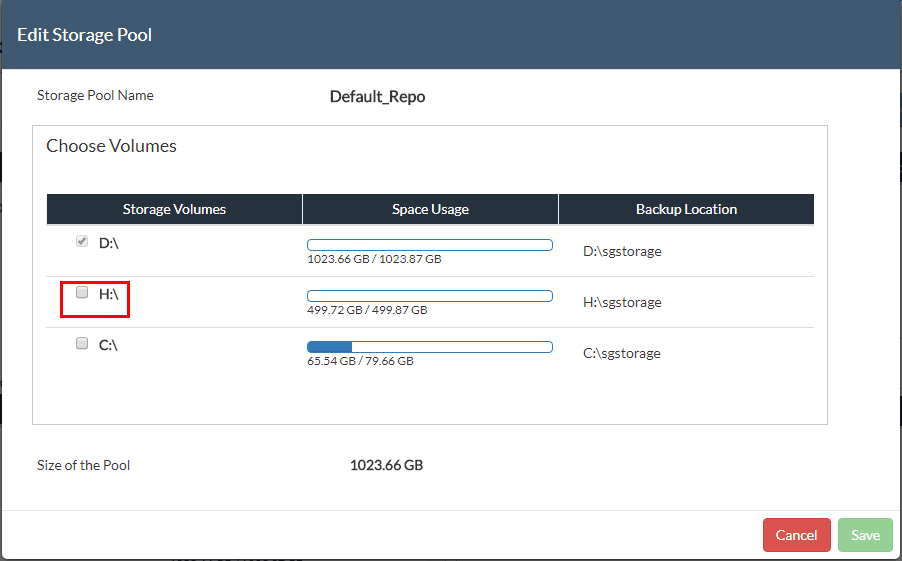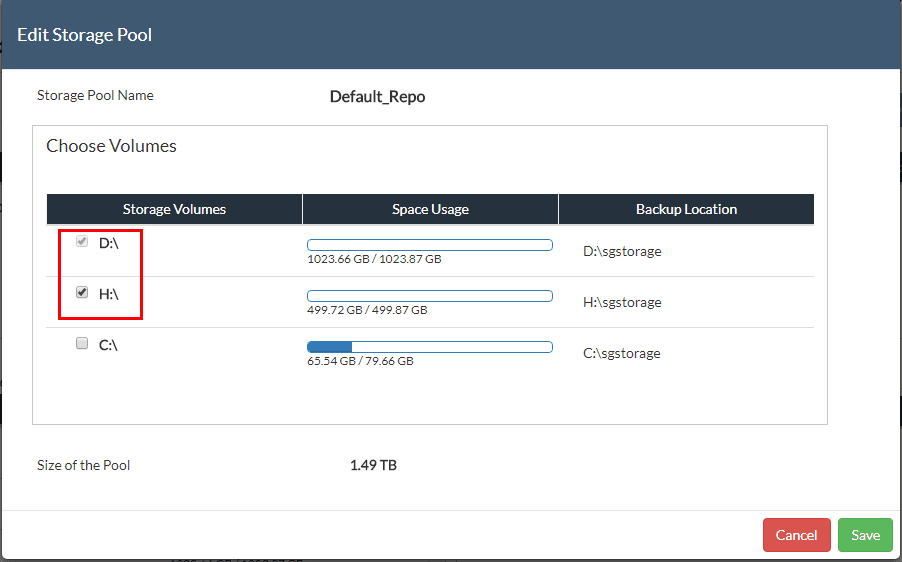 New as well is the availability of MSI installers for all clients.  The installer checks for multiple components and installs the following if missing:
Visual C++ 2008 redistributable packages x86
Visual C++ 2008 redistributable packages x64
Visual C++ 2013 redistributable packages x64
Visual C++ 2015 redistributable packages x86
Vembu BDR Suite 3.8 Enhancements
Enable or Disable retention for VMBackup
You will notice that when creating a backup job with Vembu BDR Suite 3.8 you have the ability to turn off retention for a VM. This will keep all backups and no merging will take place. This would be used with smaller backups and certain use cases.
Disk level download option for VMware and Hyper-V plugins
Vembu provides an extensive array of disk file formats that can be used for restoring disks such as VHD, VMDK, VHDX, VMDK-flat and raw. Either in a single VM case or multiple virtual machines you can download individual disks or select the same disk file format for multiple virtual machines.
Disk Management Mount with Hyper-V
With Hyper-V backups you can attach backup data directly to the disk management and use this mechanism as a restore process. The VHD/VHDX file is virtually mounted and can be accessed as would any drive that is mounted in disk management. The drive can then be unmounted.
VMs can be listed in alphabetical order
Virtual machines are listed in alphabetical order based on ASCII table values which makes it much easier to search, select, and provision backups. The order or precedence is special characters first, then numeric, uppercase, and lowercase letters.
Search option for VMs in the configuration page for backups/restore list page
This allows for user to search the VMs that are avaialble in the ESXi host or vCenter server. You specify the name in the search and then you are able to select the resulting VMs to be backed up in ESXi/vCenter server.
VM level reports for offsite DR
A report containing replicated jobs that are configured from the Vembu BDR Suite 3.8 server to the offsite server configured.
New menu for consolidated VM level report
This new report gives administrators a centralized report of VMs configured for backup and detailed backup reports of VMs configured from vSphere or Hyper-V host.
Full Featured Free Edition
Using the same install, after 30 days you can either purchase the full product or continue using the software in the free edition form – Full featured free edition or Limited Edition.
Additional Features
AdminRead Only Access privileges at both Backup Server and Group Level
Email Settings in Backup Agents
Email Report for OffsiteDR
Backup Verification Email Report (Backup Server & OffsiteDR)
Backup Level Report in Backup Status Report (Backup Server)
Final Thoughts
Vembu BDR Suite 3.8 is a very capable and fully featured backup product that adds to the already great functionality that existed in previous versions.  The GUI is constantly being improved upon and is one of the slickest and speedy web interfaces you will find.  As a side note as well, I had no issues connecting up Vembu BDR Suite 3.8 to vSphere 6.5 Update 1 which I had just updated to in the lab a few days ago.  No issues there.  Be sure to check out Vembu as the free 30 day full featured version simply turns into the free version at the end or the paid version if you decide to purchase.  Download the free trial here.
Don't miss out on new posts! Sign up!