ScaleIO
Create ScaleIO Volume ESXi datastore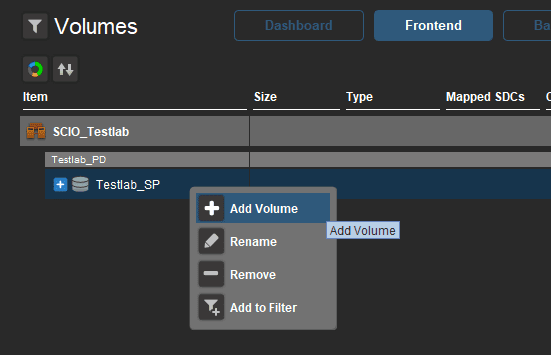 Recently, we took a look at deploying ScaleIO in a VMware vSphere 6 environment. With the 2.0.1.3 release, vSphere 6.5 is supported. In the previous post, we only looked at the process of deploying the ScaleIO environment including the SDC vibs on the ESX hosts, the vSphere web client plugin, and then also creating the ScaleIO environment. Let's look at the piece that we all are interested in after getting the system deployed. Let's look at how to create ScaleIO Volume ESXi datastore.
Create ScaleIO volume ESXi datastore
Using the vSphere web client to add a volume in ScaleIO after we have provisioned the system, we navigate to ScaleIO >> Storage Pools >> Create volume.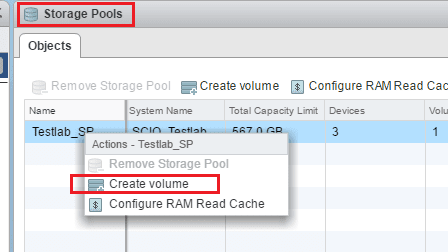 The create volumes dialog box pops up.  Here we choose a name for the ScaleIO volume, volume size, volume provisioning, RAM Read Cache.  Also, we need to choose to Map volume to ESXs.  Below that, we select the ESXi servers we want to map the volume to.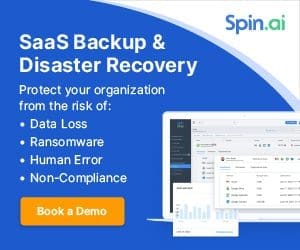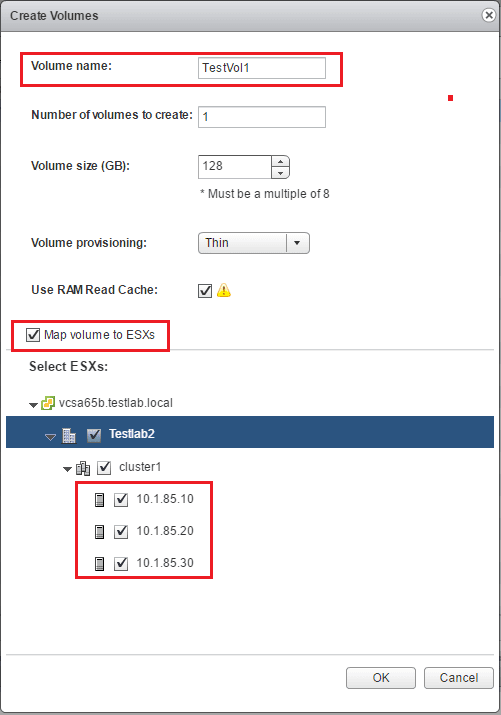 To provision the volume we enter the admin password.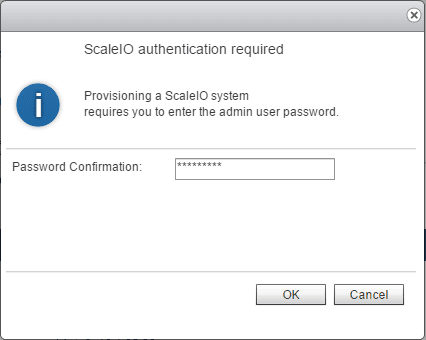 You should see the volumes are mapped successfully to the ESXi servers.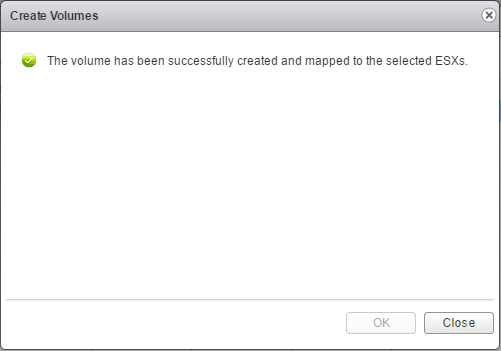 EMC ScaleIO Windows client
We can also perform this same operation using the EMC ScaleIO Windows client.  We can navigate to Frontend >> Volumes >> Add Volume.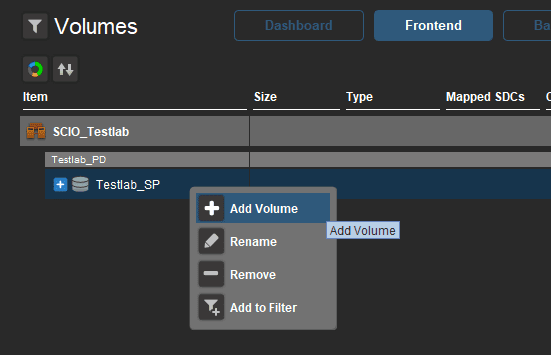 In the Add Volume box we have the same options that we saw in the vSphere web client.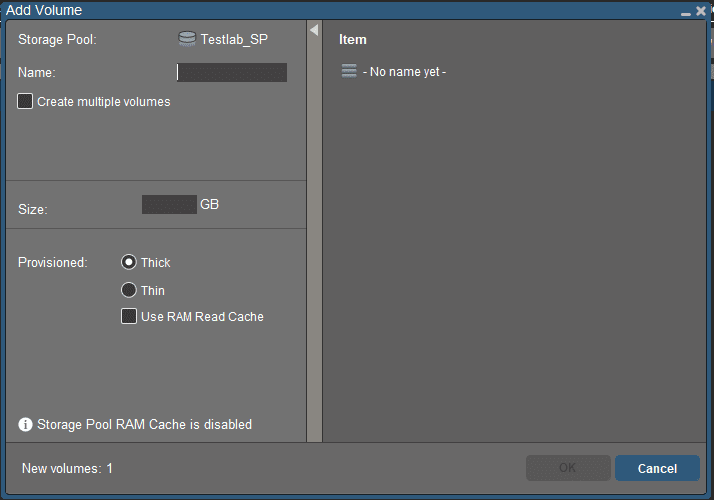 Add the ScaleIO Volume as a Datastore to ESXi
On our ESXi hosts, we need to rescan our storage adapters.  After we do a rescan, we should be able to Add a new datastore and see the EMC Fibre Channel Disk presented as available to our ESXi host.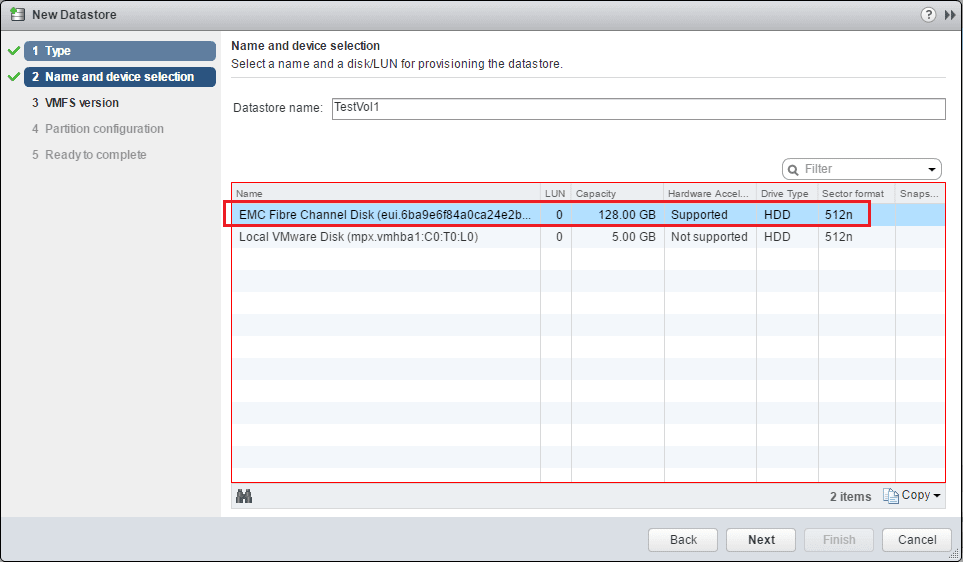 The rest is standard "add a datastore" options, including which VMFS version we want to format our datastore as.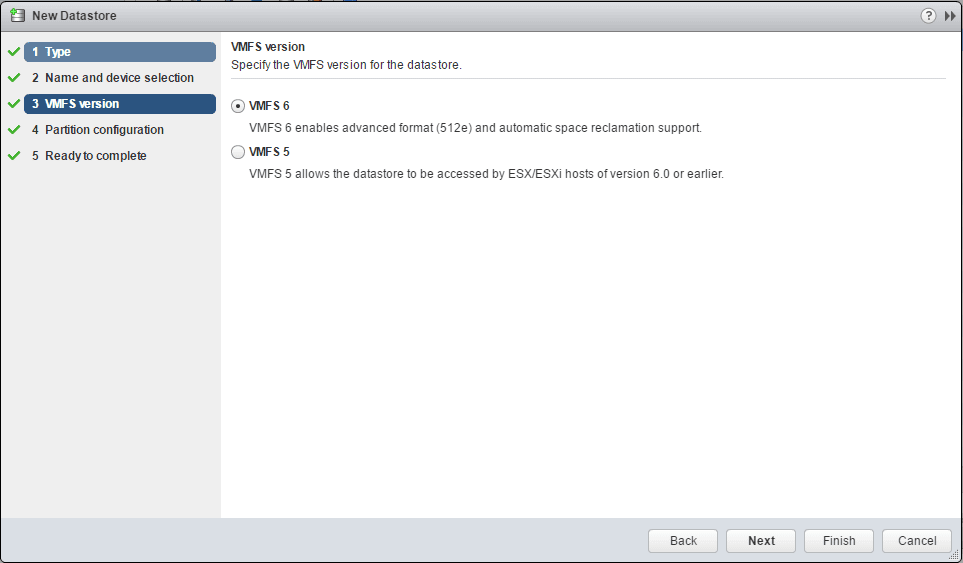 Here, simply accepting the defaults on the partition configuration.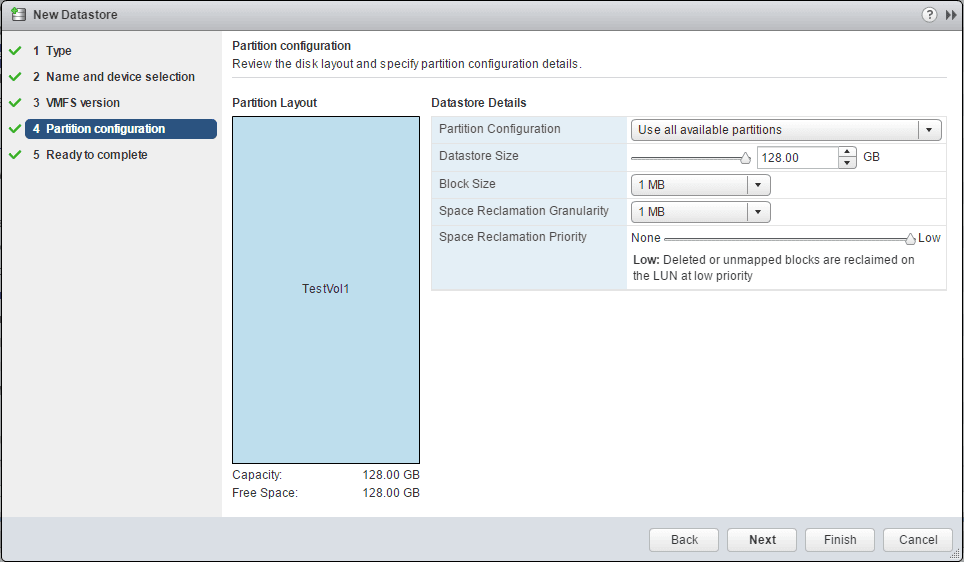 Finally, we are ready to complete the addition of the datastore.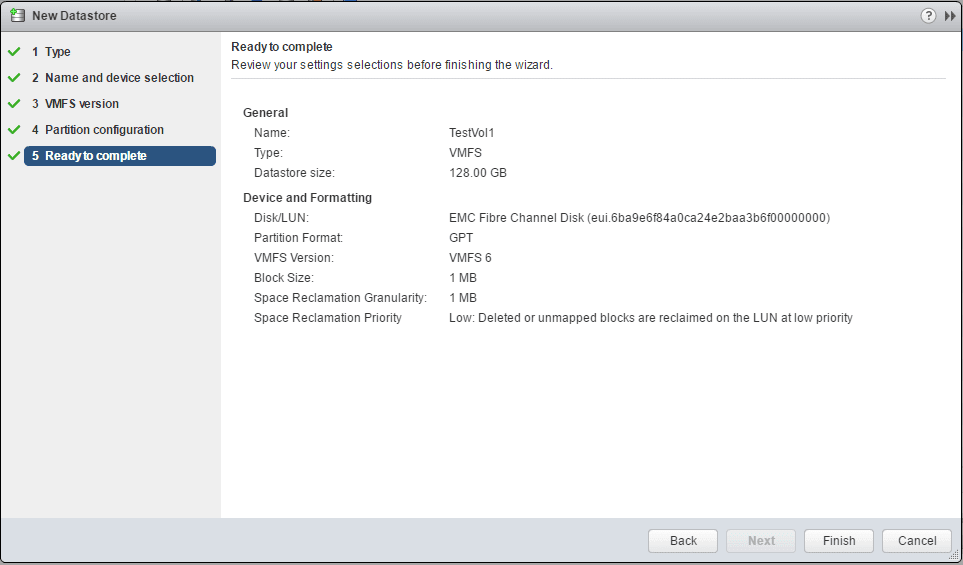 We should now be able to see the datastore on our ESXi host.  We should be able to rescan our other hosts and have the datastore appear.

Thoughts
The process to create ScaleIO volume ESXi datastore is fairly straightforward and is just a matter of provisioning the volume in ScaleIO and then adding the datastore in ESXi as we would any provisioning of storage in vSphere.  The ScaleIO disk is presented in this case as a EMC fibre channel disk in vSphere.  Take a look here to download a copy of EMC ScaleIO.  Stay tuned for more ScaleIO tinkering!