Mobile
Transformer Prime orders delayed and backordered or are they?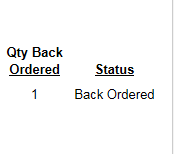 Many have been eagerly awaiting the shipment of the Asus Eee Transformer Prime.  It is certainly a sleek piece of software that has left technogeeks everywhere anxiously awaiting the shipment of their orders/preorders.  However, many have been disappointed with emails from online retailers either saying their order has been cancelled due to lack of supply or indefinitely backordered for the time being.  Many message boards on the Internet have postings from scorned preorder customers from the likes of Amazon and others fuming about cancelled orders.
Many smaller retailers have also followed suit with expected dates being continually pushed back weeks at a time and really no firm date from Asus as to when the shipments will be made to the retailers so they can fill the orders.  Frustratingly, it is looking like many may not receive notice of shipment until after the first of the year.  We placed calls to online retailer J&R Computer World and they told us that Asus would be releasing the Prime either the end of this week or the first of next week and then they have been telling ones that it will be after the holidays before they would ship out to the customer.  The CSR also mentioned that the grey Prime's would be the ones that would be received to them and shipped out first, so if you ordered the champagne color, you are probably in for a longer wait across the board with most of the retailers.
There was a rumor recently that the Prime had been delayed due to problems with the internal wifi cards, however, this apparently may not be the case and the release date that we had heard before of December 19th, may still be good and this would coincide with what the CSR told us from J&R.
Other than this information from J&R, uncertainty and more uncertainty seems to be the going consensus among those who had preorder options available for the Prime.  Most of the online retailers have been removing links to the preorder pages and listings of the Prime on their websites to head off any new orders until stock arrives from Asus.  However, BestBuy has posted a "preorder" link today so this may be a good sign.  Please leave a comment below if you have any new information regarding a preorder with a retailer you have made.  We will keep everyone posted of any new information we receive here at Computer-howto.