Windows
Five simple tweaks for Windows 7
There are so many things that can be done with the interface in Windows 7 that can really help either make things more efficient or simply make things perform better.  We have outlined five very simple things you can do to make things a little easier to find and to help with performance issues on older machines, or to troubleshoot potential issues that a Windows 7 install may be suffering from.
Show the Run Menu
This is a simple little tweak that keeps you from having to type things in the search bar and let Windows search for a command or other executable you know the path to.  This may sound like a small thing, but there is nothing more annoying than sitting and waiting for the search feature to find your utility.
How-to: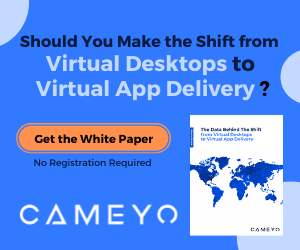 Right-click on the Windows button and select "Properties"
Select the "Start Menu" Tab and then select the "Customize" button
Scroll all the way down to the bottom and the "Run Menu" check box will be at the top of the dialog box to easily select.
You will now see the "Run" menu available.
MSCONFIG
MSCONFIG is arguably one of the most useful built-in Windows troubleshooting tools to know about.  It provides valuable information concerning things that may be starting up on boot-up and also allows easy configuration of other Windows features such as the User Account Control options.
How-to:
Go to your newly configured "Run" menu or the Search bar and type in MSCONFIG
Changing Folder and Search Options
Certain folders and files are not set to be displayed by default because of the fact they are important and most of the time, they do not need to be altered.  However, if you are an uber geek who needs to tweak or look for certain files that are not set to display by default, setting the options to display these is useful.  To do this we need to alter the Folder and Search Options.
How-to:
Click the "Folder" icon in your quick launch bar in Windows 7 to open Windows explorer.  Alternatively, you can go to your "Computer" folder to get to Windows Explorer.
All the way at the top left, you will see an "Organize" button.  Click this and then select the "Folder and Search Options."
Click the "View Tab" which is the center tab at the top of the "Folder Options" dialog box and then scroll down midway under "Files and Folders" and you should see "Hidden files and folders"
Select "Show hidden files, folders, and drivers
Unselect "Hide extensions for known file types
Unselect "Hide protected operating system files"
Customizing the Notifcation Area
Showing everything in the notifcation area is helpful if you are wondering what is running in the task bar that may be causing issues.
How-to:
Right-click the Windows button and select "Properties"
Select the "taskbar" tab at the top
Click the Notification Area "Customize" button
Check the box to "Always show all icons and notifications on the taskbar
Altering Performance Options
This option is especially helpful if you are dealing with an older PC or workstation that has been loaded with Windows 7.  If the hardware is just not quite powerful enough to run all the "bells and whistles" and visual eye candy from Windows 7, the Performance options area is a good way to still preserve the look and feel of Windows 7 and turn off a lot of the performance sapping options.
How-to:
Right-click on Computer and go to "Properties"
Click "Advanced System Settings"
Click the "Advanced" tab of the resulting "System Proeperties" dialog box
Under "Performance" select "Settings…"
Under "Visual Effects" tab at the top select one of the options – either Adjust for best performance or choose "Custom" and pick and choose what you want to turn off and what you want to keep
Final Thoughts
Above are just five simple tips that can make a huge difference in making Windows more efficient as well as perform better especially on older hardware.  Stay tuned for more quick and easy Windows 7 performance tips.