The dreaded blue screen of death or the missing system file that is preventing Windows from loading – is it time to panic? Many home users have run into this dreaded scenario. They pray that they can get their computer to boot, thinking sometimes that continually trying to power it off and reboot it will somehow repair the system file corruption. Oftentimes Windows corruption is due to a malware infection or a program that was installed that hijacked the system and corrupted files in the Windows directory. Is it time to panic and call the local computer shop and pay them $75 an hour to reinstall your Windows installation?
Many home users don't realize it, but reloading Windows is really exceptionally easy and this is usually an item that computer shops charge a lot of money for because of the time involved. If you have your original media that came with your computer to reinstall Windows it really isn't that complicated and is something that most home users will be able to accomplish on their own.
SettingYour Computer to Boot From the Install Media
One of the first things that you will need to do once you have decided to reload the operating system is to configure your computer to boot off of your install media. You can do this normally by one or two different methods. A lot of the newer manufacturers have BOOT menus built into the BIOS stucture so that when you boot you will see something like "Press F12 for Boot Menu." You can simply press the F12 key and you will be presented with a BOOT menu consisting usually of your Optical drive, Hard Drive, USB drives, and other boot worthly media.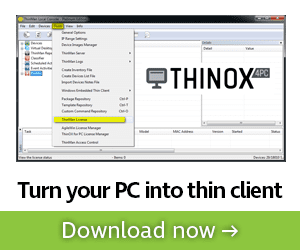 If you have more of a custom built PC or an older PC you will need to go into the BIOS screens and edit your BOOT order menu to set your optical drive to boot first. Normally, to get into your BIOS menu, you press "F2" or "DEL" as the computer is booting up. You should be presented with a screen similar to the following:
Notice how we have already moved the CD-ROM drive to the top of the boot list so that the BIOS will check here first when booting up. We want to boot from our Optical drive because this is where our install files are located. For the purposes of this tutorial we will use Windows 7 install procedure as the install we will look at to install or reinstall the Operating System.

After altering the boot order and hitting your hot key to boot off your CD or DVD drive you will see your computer booting from the Windows 7 media:
Choose the Language and regional options:
Choose Install Now:
Accept the license agreement:
Choose the Custom (advanced) install
Here you can select the partition you want to use to install Windows. If you are coming from a corrupted Windows Install and you want to start fresh it is a good idea to "format" the partition.
The Install will begin kicking off the Windows file copy and installation:
After the installation finishes, your computer will reboot and start Windows for the first time:
After the initial boot, you will be confronted with the Mini Setup Wizard where you will enter information such as what you want your username to be, etc.
Password creation:
Choosing what type of Windows update schedule and action you want:
Date and Timezone:
Network Location:
Your first login: