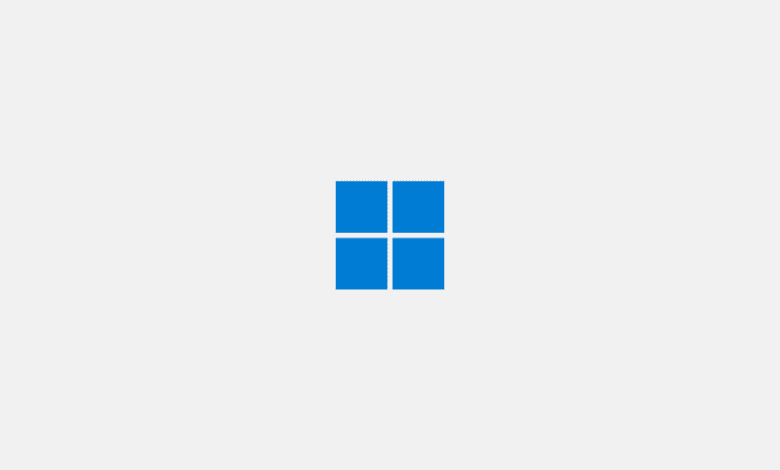 So as most of you have heard the rumblings over the past few days, Microsoft has now officially announced Windows 11 at the special Windows event that happened today. There really was no speculation leading up to the event with the leaked copies of Windows 11 all over the place. However, it was great to get the context and details from a Microsoft perspective on what Windows 11 will offer and how it is positioned. In this blog post, I will detail some of the highlights from the Windows 11 event and share screenshots of Windows 11 install in VMware vSphere to show the operating system works just fine in vSphere as expected.
***Note*** TPM 2.0 is required for installing Windows 11 GA, whereas it was not required with the Preview builds – see detailed post link below
Windows 11 New features
While many have speculated that Windows 11 is simply a re-skin of Windows 10, Microsoft made it clear they have completely redesigned the visuals of the Windows 11 interface. They have focused on transparencies, colors, textures, transitions, redesigned themes, light-mode, dark-mode, contrast, rounded corners, and softer visuals. This is a more sophisticated and refined Windows featuring a new center-focused Start Menu.
While I have not personally ran any benchmarks, Microsoft mentioned in the event that Windows 11 is faster all the way around. This performance boost includes waking from sleep, windows hello is faster, Windows updates are 40% smaller and more efficient as they happen in the background. It is more efficient and uses less battery and is touted by Microsoft as the most secure Windows yet.
In many of the server writeups I have done recently covering Windows Server 2022, it has been mentioned numerous times how Microsoft is integrating the Azure cloud into Windows Server. The same is true with this latest generation of the Windows client operating system. Microsoft is making sure the cloud SaaS ecosystem using Microsoft 365 is fully integrated with Windows 11. A case in point is Microsoft Teams now has native integration with Windows 11.
Back to the interface, Microsoft is introducing new features that help to customize the look and feel of Windows to help with productivity and help you keep your place to pick up where you left off. Snap layouts are layouts tailored to your screen. Pick the layout that is suited for you. When you return to the PC after being away, you can make use of snap groups (collection of apps you were using). It keeps up with where you were and keeps them on the taskbar. Multiple windows back together. So if you undock and redock, it allows you to get back to where you were.
Another addition is Windows widgets which looks like a sheet of glass that scrolls out from the left-hand side of the screen to display AI-assisted personalized feeds based on your likes and interests. When it comes to gaming, Microsoft had quite a few features of Windows 11 to highlight.
Auto HDR is a new feature borrowing from XBOX technology that automatically enhances the display visuals in popular games. Direct Storage allows quickly load assets to the graphics card without taxing the CPU. XBOX gamepass is built into the Microsoft Store and with Windows 11 allows players to access games with the monthly gamepass subscription.
Windows 11 Install in VMware vSphere
In the following walkthrough, I am installing Windows 11 Pro on a VMware vSphere 7.0 Update 2a virtual machine. I simply used the Windows 10 x64 operating system type for the install from Windows 11 ISO.
After booting the VM with the Windows 11 ISO, we get the familiar installation screen. Not much has changed during installation.
Click the Install now button.
Activate your Windows 11 installation if you have a product key. Otherwise, you can select the link "I don't have a product key."
Select the version of the Windows 11 operating system you want to install. Here I am selecting the Windows 11 Pro image.
Accept the EULA.
Perform the Custom installation for the clean install of Windows 11.
Select the drive on which you want to install Windows 11.
The install process begins.
New logo as Windows 11 boots.
Microsoft has visually redesigned the mini-setup wizard. It looks much better IMHO than the Windows 10 mini setup wizard. However, as you will see in the screenshots to follow, the information gathered is exactly the same.
Keyboard.
Secondary keyboard.
Connect to a network with Windows 11.
Select how you want to configure your user account.
Here, I selected Domain join instead.
Enter the username.
Enter your password.
Confirm your password.
Next, you will be prompted for your three security questions and answers.
Toggle your privacy settings you want to configure.
After the privacy settings, Windows 11 will begin getting your desktop ready and profile in place. After a minute or so, I was taken to the Windows 11 desktop for the first time.
A quick winver reveals the operating system version and build information.
As a note, VMware Tools 11.2.6 installs just fine in Windows 11.
TPM 2.0 is required for Windows 11 GA to install
While the TPM 2.0 check doesn't seem to be in place to install Windows 11 Preview builds, it is required with the release of the Windows 11 GA build.
Wrapping Up
The VMware vSphere platform is so smooth even with new OS'es that we just take it for granted. However, it is great to see Windows 11 install in VMware vSphere without any issues. VMware Tools installed just fine and the platform has been stable since installation. Kudos to Microsoft as it looks like Windows 11 will be a worthy successor to the Windows 10 platform we have grown so accustomed to the past few years.