VMware
VMware ESXi 6.5 and 6.7 End of Support Reminder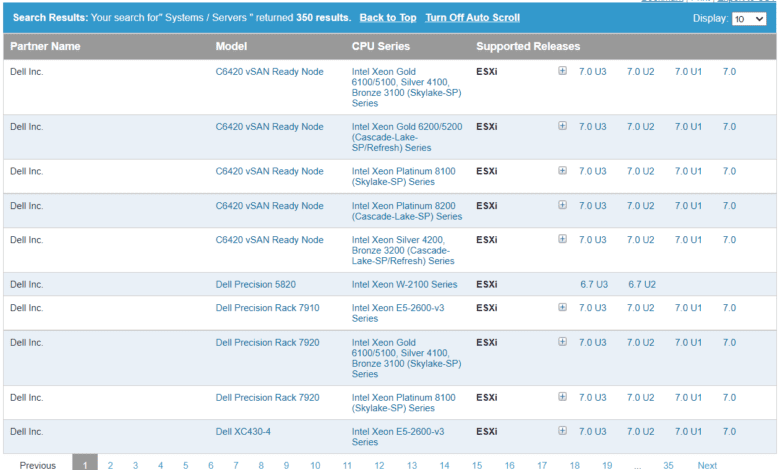 One of the downsides of the pandemic has been the last two years have been a blur. Keeping a check on end-of-life dates and other factors has been a challenge for many organizations. One of the looming deadlines that VMware customers need to keep in mind is the VMware ESXi 6.5 and 6.7 end of support coming later this year.
VMware ESXi 6.5 and 6.7 End of Support
So the official end of general support for both VMware ESXi 6.5 and 6.7 is:
The end of Technical Guidance for VMware ESXi 6.5 and 6.7 is:
It is important to keep these dates in mind as organizations need to be formulating their plans to move past VMware ESXi 6.5 and 6.7 to a more current version of VMware vSphere, such as vSphere 7. With the release of VMware vSphere 7, VMware has introduced the most advanced version of vSphere to date. VMware vSphere 7 is a worthy successor to the very stable and fully-featured vSphere 6.7 version as it integrates VMware Tanzu in the solution with the ability to run containers natively in ESXI.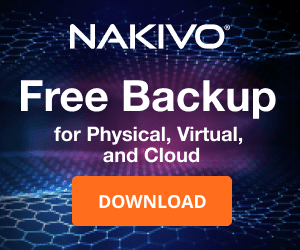 Time is of the essence
There are many factors coming together that organizations need to consider when thinking about the refresh of their VMware vSphere environments. Currently, many supply chain shortages are making servers and/or server hardware much more difficult for organizations to get their hands on.
The reason to bring this up is lead times for server refreshes and other logistics may come into play trying to get hardware to refresh existing server, storage, and network hardware. It may take some time to get hardware in place that is compatible and supported for vSphere 7. Even though October is a few months out, these lead times need to be considered.
Using existing hardware for vSphere 7
Another option for some may be to simply use existing hardware they have in place. However, there are some critical changes to vSphere 7 architecture that will affect potentially older hardware that is configured. In many environments running previous versions of vSphere, servers may be outfitted with dual SD Cards or some other similar boot configuration that is no longer supported or recommended by VMware.
Now, customers need to be considering the use of some type of SSD or mSATA flash device to boot their ESXi hosts. SD Cards and USB devices still work with vSphere 7 but are not recommended. VMware has changed some of the architecture of where logging is written which requires much more durable media for use with vSphere 7.
Upgrading from ESXi 6.5 and ESXi 6.7 to ESXi 7
The process to upgrade your environment from ESXi 6.5 and ESXi 6.7 to ESXi 7 is straightforward. You simply use the vCenter Server Appliance deployment utility to run your upgrade in the environment. It deploys the new appliance in the environment, copies over the database and configuration information, and assumes the identity of the previous vCenter Server. Take a look at my post here:
To read my step-by-step blog post on how to upgrade your existing vCenter Server to VCSA 7, read here:
Learn how to use the vSphere Lifecycle Manager to upgrade ESXi hosts:
Wrapping Up
In thinking about where we are in the year with March already more than half over, VMware ESXi 6.5 and 6.7 End of Support is looming. October is rapidly approaching and organizations need to be thinking seriously about their vSphere environments, where they are with hardware, and software support. As mentioned, hardware compatibility and obtaining hardware should be a large part of the equation for organizations looking to upgrade to vSphere 7. With supply chain shortages and other challenges getting hardware refreshed may be a bigger issue than it has ever been in years previously.