Backup Software
NAKIVO Backup and Replication v10.6 Beta Released New Features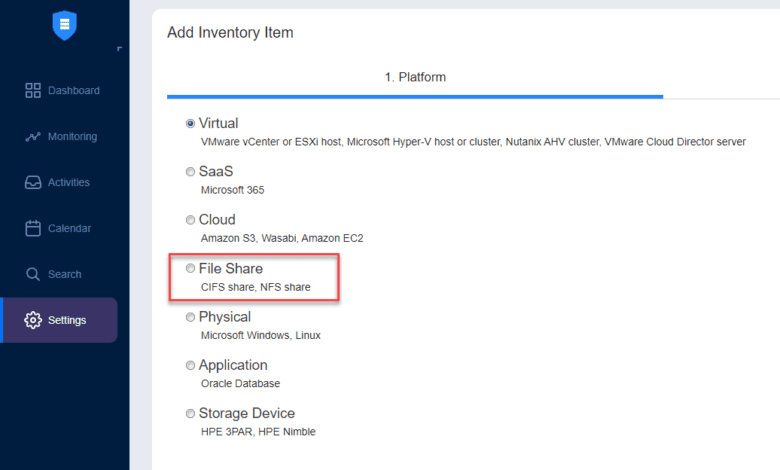 NAKIVO is a backup vendor that is certainly continuing to add great new features and functionality to its flagship product – NAKIVO Backup & Replication. We have seen many new features added over the past few years with NAKIVO and it is gaining traction as one of THE data protection solutions to use in the Enterprise. NAKIVO has just announced NAKIVO Backup and Replication v10.6 Beta released new features including NAS backup. Let's look at the new features in detail and see what new capabilities this Beta release brings to the table for NAKIVO customers.
Double down on backups and other cybersecurity defenses
Before we highlight the new features of NAKIVO, it's worth considering how important backups and other cybersecurity measures are for business-critical data today. There is no question that backing up and protecting your data is extremely important today. We have entered a new era of escalating cyberattacks and cybersecurity risks for business-critical data. Ransomware and other cyberattacks are growing in numbers and sophistication and these are wreaking havoc on businesses.
The White House as of just a few days ago, at the time of this writing, released a list of urgent cybersecurity tasks for businesses:
Mandate the use of multi-factor authentication on your systems to make it harder for attackers to get onto your system;
Deploy modern security tools on your computers and devices to continuously look for and mitigate threats;
Check with your cybersecurity professionals to make sure that your systems are patched and protected against all known vulnerabilities, and change passwords across your networks so that previously stolen credentials are useless to malicious actors;
Back up your data and ensure you have offline backups beyond the reach of malicious actors;
Run exercises and drill your emergency plans so that you are prepared to respond quickly to minimize the impact of any attack;
Encrypt your data so it cannot be used if it is stolen;
Educate your employees to common tactics that attackers will use over email or through websites, and encourage them to report if their computers or phones have shown unusual behavior, such as unusual crashes or operating very slowly; and
Engage proactively with your local FBI field office or CISA Regional Office to establish relationships in advance of any cyber incidents. Please encourage your IT and Security leadership to visit the websites of CISA and the FBI where they will find technical information and other useful resources.
These best practice recommendations, as highlighted, stress the need for protected backups with copies that exist offline, or offsite copies.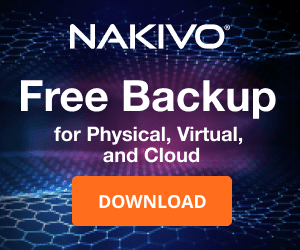 NAKIVO's security focus
NAKIVO has done a great job in the past few releases of increasing its cybersecurity posture and giving customers the tools needed to help fight the plague of ransomware. Note a few of the security-centric features released by NAKIVO over the past few versions:
v10.5.1 – Fixed Apache Log4j vulnerabilities
v10.5 – VA immutability
v10.4 – Immutable local repository
v10.3 – Hardened transporter
As we all know, just having the ability to take backups and recover data is only a small part of the overall picture of what organizations need from a data protection solution. They also need the intrinsic security features built into the solution to protect data from attack and not just data loss at the hands of failed hardware as it used to be in the "old days."
NAKIVO Backup and Replication v10.6 Beta Released New Features
NAKIVO Backup & Replication v10.6 Beta adds great new features to the mix for NAKIVO customers. These include the following new features to note:
NAS backup – Many customers have NAS appliances in their environments for various use cases. Many are use NAS devices to host internal file shares. With the new NAKIVO Backup & Replication v10.6 Beta release, customers can now back up and recover file shares hosted on NAS devices using NFS and SMB (CIFS) protocols as well as file shares that exist on Windows and Linux.
Hardened AMI – NAKIVO is doing some great work with the product in the past few releases to help protect against ransomware and other malware from affecting the NAKIVO data protection solution. With the NAKIVO Backup & Replication v10.6 Beta release, customers can deploy the solution as an Amazon Machine Image (AMI), running Ubuntu Server, and protect backups in the repository from ransomware.
Microsoft 365 Groups Backup – NAKIVO continues to strengthen the capabilities and protection offered for Microsoft 365. With the NAKIVO Backup & Replication v10.6 Beta, you can create seamless backups of Microsoft 365 groups, including backing up and restoring group mailboxes. These include mail, files, and OneNote items. Also, it includes group sites that contain document libraries, lists, and subsites.
External Database for NAKIVO Backup & Replication – NAKIVO has revisited the architecture of the internal NAKIVO components, including the built-in database. With very large environments with many backup and recovery operations and objects, the built-in database can become overloaded and can cause data corruption. With the new NAKIVO Backup & Replication v10.6 Beta, customers have the option to choose an external database configuration
Backup from Nimble Storage Snapshots – You can backup your VMware VMs hosted on a Nimble storage device from storage snapshots instead of regular VM snapshots. This approach can lower the additional impact from backup and replication activities on production.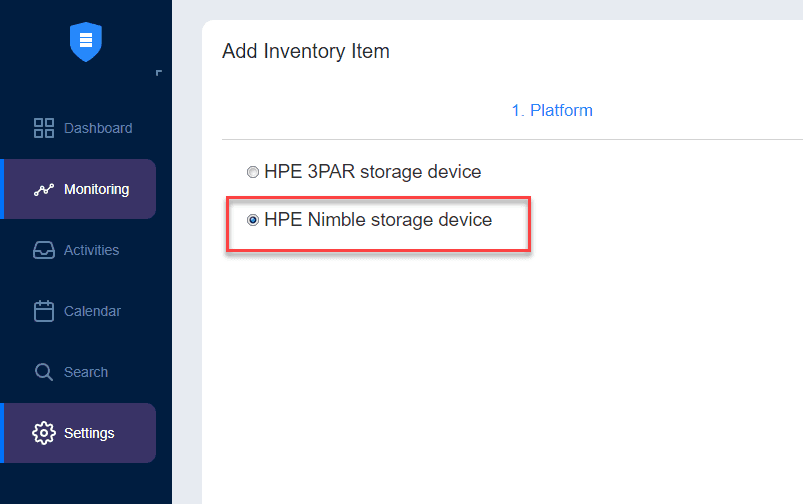 Other great NAKIVO features
There are many great backup solutions on the market. However, If you were to ask me what I like about NAKIVO and what makes it stand out compared to other backup solutions, there are many things on that list. These include the following:
NAKIVO is one of the simplest, easiest, and quickest solutions to spin up, hands down – With the download of the NAKIVO virtual appliance, after deploying the NAKIVO Backup & Replication OVA appliance, you can literally be up and running and configuring your first backup job in about 10 minutes.
I really like the NAKIVO Beta program. They are the only backup solution really making good use of a healthy beta program and I think this is awesome. You fully get to see the new features in the beta release BEFORE the GA release is released for production environments. NAKIVO uses this to make the product better, show customers early previews of upcoming features, and they actually reward you with gift gards if you perform the specified actions needed in the beta program and send back the support file.
They are cheaper than other vendors on the market
You can run NAKIVO on a NAS device, essentially turning your NAS into a self-contained backup appliance. It provides a great way to easily place a backup appliance in locations where infrastructure and server space are limited. I run NAKIVO on a Synology NAS in the home lab and it works great. This is a feature/functionality not found in many other solutions on the market.
You can backup on-premises, physical workstations/servers, public cloud, and other resources all in the same interface. Many other vendors have you install a different appliance, or other component to add the functionality to backup cloud resources and other enviroments. However, with NAKIVO, you get all the backup functionality in the same single-pane-of-glass interface and management UI, without logging into different interfaces, etc.
NAKIVO Backup & Replication v10.6 Beta FAQs
What is NAKIVO? NAKIVO is an enterprise data protection solution offering a wide range of features to protect both on-premises, cloud, and SaaS workloads.
What are the new features with NAKIVO Backup & Replication v10.6 Beta? New features include NAS backup, hardened AMI, Microsoft 365 groups backup, external database configuration, and Nimble storage snapshot backups.
Is NAKIVO Backup & Replication free? There is a free edition of NAKIVO. The Free Edition of NAKIVO Backup & Replication includes licenses for 10 workloads and 5 Microsoft Office 365 accounts and is free for one year.
Does NAKIVO Backup & Replication protect organizations from ransomware? While other cybersecurity layers are needed to provide comprehensive protection from ransomware, enterprise backups are a core component of any robust ransomware protection strategy. Modern backup solutions like NAKIVO also include features to protect your backups from ransomware as well, such as immutable repositories.
Can NAKIVO Backup Folders? With the release of NAKIVO Backup & Replication v10.6 Beta, NAKIVO can back up file shares without the need to backup the VM or other machine housing it. The file share can exist on a NAS device, or any Windows or Linux share. Along with the new functionality, you can granularly restore any folder on a VM or physical machine that is backed up in NAKIVO.
Wrapping Up
NAKIVO Backup and Replication v10.6 Beta is a great new release in the long line of recent releases of the solution that have included many new features in the way of cloud SaaS backups and security. In addition, NAKIVO has been keeping up with support for the newest releases of vSphere and others. Be sure to check out the new NAKIVO Backup and Replication v10.6 Beta where you can try out the new features and get a $20 Amazon eGift card:
Check out a few of my other NAKIVO posts here: