Tanzu
VMware releases Tanzu Kubernetes Community Edition and NVIDIA GPU support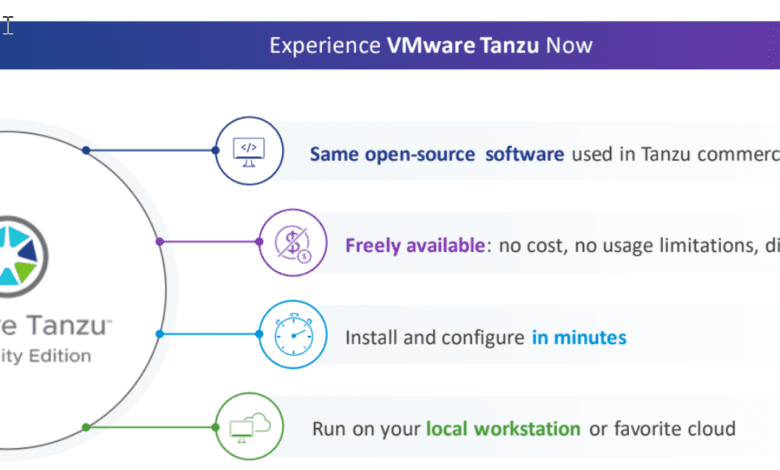 It is no surprise, this VMworld is all about Tanzu. VMware is edging into the Kubernetes space like never before and is "all-in" on providing a platform to commoditize Kubernetes for the masses. Today VMware has announced VMware Tanzu Community Edition. What is VMware Tanzu Community Edition? Let's take a quick look at VMware releases Tanzu Kubernetes Community Edition and NVIDIA GPU support and see what it means for the Kubernetes ecosystem.
What is VMware Tanzu Community Edition?
Today at VMworld VMware has announced VMware Tanzu Community Edition. What is it? It is a freely available, easy-to-manage Kubernetes platform for learners and users. It is fully community-supported and is an open-source software distribution that can be installed and configured to run Kubernetes in just a few minutes.
It can be run on a local workstation or a "cloud of choice" which allows end-to-end application delivery with a complete platform for application developers, IT operations, and DevOps.
What capabilities are provided by this new VMware Tanzu Community Edition release? It will allow users to do the following: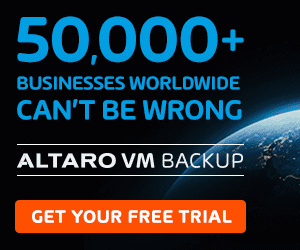 Learn and explore VMware Tanzu – VMware Tanzu Community Edition will be freely accessible for allowing ones to learn Kubernetes on the Tanzu platform, providing learners with the top-notch VMware tools. It is also community supported as mentioned. This helps learners to have the support of community experts.
Gain core skills and knowledge of Kubernetes for production platforms – With the Tanzu Community Edition offering, VMware allows ones to gain the needed skills and administer production systems using the same enterprise class software. The skills and knowledge are fully transferrable.
Provision in minutes on a local workstation or a preferred cloud environment – Quickly build a complete Kubernetes based platform that is customizable to the needs of those running it. Again, you can provision Community Edition on a local workstation, vSphere, or even in a public cloud environment.
Free version fo VMware Tanzu Mission Control
In conjunction with the release of VMware Tanzu Community Edition, VMware is also releasing a free tier of VMware Tanzu Mission Control. This free tier of VMware Tanzu Mission Control is called Tanzu Mission Control Starter. It is a multi-cloud, multi-cluster Kubernetes management solution available as a SaaS service.
With Tanzu Mission Control Starter you have a free tool that provides global visibility and policy control over your Kubernetes clusters, regardless of whether these exist in the public cloud or on-premises. With the release of Tanzu Mission Control Starter and Tanzu Community Edition, individuals and businesses can get started using Kubernetes using enterprise-grade tools for free.
Tanzu Mission Control Starter allows you to centrally manage cloud service providers Kubernetes clusters, such as AKS, GKE, EKS, and others. These can be attached to Tanzu Mission Control Starter and centrally managed along with your other Kubernetes clusters.
Tanzu Kubernetes Grid Service now integrated wth NVIDIA AI Enterprise
What is the NVIDIA AI Enterprise solution? This solution is a collaborative effort from VMware and NVIDIA that provides an easy to deploy and operationalize end-to-end AI-ready enterprise software solutions.
It enables customers to automate the delivery of containerized workloads and manage apps in production. You can now trial AI projects on NVIDIA AI Enterprise with vSphere with Tanzu. This allows teams to use vSphere environments to deliver Kubernetes clusters to developers who are working on AI applications and do so quickly, using familiar vSphere tooling.
NVIDIA GPU support for Tanzu Kubernetes Grid
This is a highly requested feature that provides NVIDIA GPU support for Tanzu Kubernetes Grid clusters supported in vSphere, AWS, and Azure environments. Cluster API now supports GPU instance types for AWS and Azure. Software developers can now create and manage the lifecycle of GPU-enabled clusters in Tanzu Kubernetes Grid in AWS and Azure clouds.
Developer-ready clouds powered by VMware Tanzu
VMware is now offering more opportunities for self-service and DevSecOps capabilities for fully-managed developer-ready clouds on-premises, hosted clouds, or in VMware Cloud on AWS. This high level of availability enables partners and their customers to quickly build, test, and deploy cloud-native applications running on Kubernetes.
Wrapping Up
VMware has successfully commoditized an enterprise-class Kubernetes solution with VMware Tanzu. Today, the VMware Tanzu offering becomes even more powerful as it provides businesses with the flexibility and software tools needed to run today's modern applications on-premises and across clouds. It also allows an effective way for businesses to easily enter into the world of AI by providing easy access to GPU-driven technologies that can be easily provisioned using VMware Tanzu.
View VMworld 2021: