Backup Software
StarWind Backup Appliance (BA) with NVMe Storage performance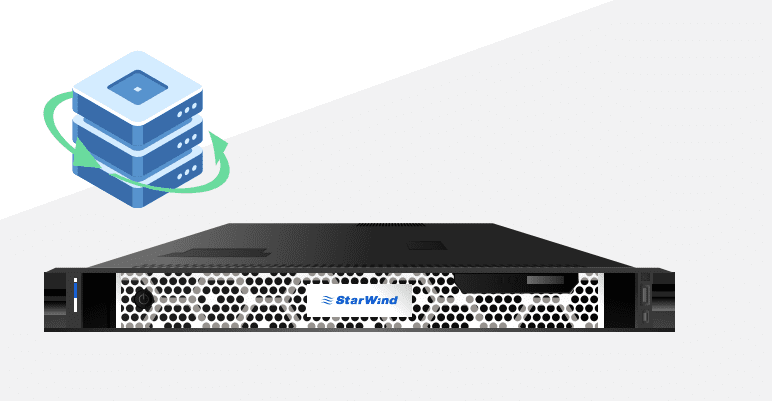 Data backups are the most crucial part of any disaster recovery plan and are essential to recovering data to your environment after a disaster or ransomware attack. Needless to say, the faster your backups can take place, businesses are in a better position to both backup and recover data. The speed of the backup target is directly responsible for a large portion of the backup performance. If there is a bottleneck there, performance suffers across the board. StarWind has recently introduced a new Backup Appliance that is configured with NVMe storage. Powered by the speed of NVMe, it removes any performance bottleneck for the backup repository. Let's take a closer look at StarWind Backup Appliance (BA) with NVMe storage performance and see how this will allow businesses to speed up backups.
Meeting strict RTO and RPO requirements
Businesses need ever tighter RTO and RPO objectives due to stricter SLAs demanded by the business and customers. Therefore, backup processes must be able to perform and perform very well. Often, the bottleneck with backup performance is the target of the backups. For example, it could be a backup repository, share, or another mounted-storage type.
As we know, RTO, Restore Time Objective, is the amount of time agreed upon by the business to be without business-critical data. Essentially it is the maximum amount of time it should take to get business-critical data back online after a disaster event. RPO, Restore Point Objective, is the agreed-upon amount of business-critical data that businesses can acceptably lose. Ideally, most businesses would want this to be 0. However, realistically, there is going to be some degree of data lost after a disaster for most environments.
The important connection to make is that the faster the backup performance positively impacts both the RTO and RPO values. These can be lowered if backup performance is, let's say, doubled. With the new StarWind Backup Appliance (BA) with NVMe, customers can do just that with the ultra-performance provided by the NVMe powered backup target.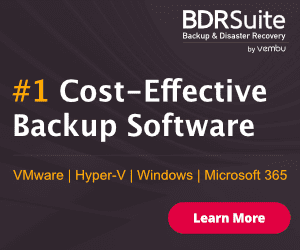 StarWind Backup Appliance (BA) with NVMe Storage performance
StarWind provides a comprehensive solution that includes the software and hardware needed to provide your backup solution to target the appliance as a storage repository for business-critical backups. What are the features of the solution?
Performance
Blazing-fast backup process powered by NVMe-based storage
Near-to-instant restores allowing to fit even the strictest RTO and RPO requirements
Improved ecological footprint due to less heat generated and less power consumed to cool the system
Simplicity of use
Fully pre-configured backup solution designed as per your specific requirements
Transparent and future-proof architecture combining the best commodity hardware, an industry-standard hypervisor of your choice, and a StarWind SDS engine
Convenient Web UI to deliver a seamless user experience
Data Safety
Segregated backup storage and backup application layers with smart storage connection
Protection against drive failure by employing erasure-coding technologies
ProActive Premium Support to ensure frictionless backup jobs operation at any point in time
Let's take a look at the hardware configuration of the solution.
StarWind Backup Appliance (BA) Hardware
As you can see below, there are two StarWind Backup Appliance (BA) models available for configuration. Depending on the capacity you need, you can choose between the BA30 and BA60. The names of the appliances denote the usable storage capacity for each one. All else considered, they have the same hardware specs.
| | | |
| --- | --- | --- |
| Model | BA30 | BA60 |
| Chassis Configuration | 1U, 5/10 | 1U, 9/10 |
| CPU | 2 x Intel Xeon Bronze 3206R Processor | 2 x Intel Xeon Bronze 3206R Processor |
| RAM | 64 GB | 64 GB |
| Storage Media | 7.68 TB U.2 NVMe | 7.68 TB U.2 NVMe |
| Usable Capacity | 30.7 TB | 61.4 TB |
| Networking | 2 x 10 GbE Base-T, 2 x 10/25 GbE SFP28 | 2 x 10 GbE Base-T, 2 x 10/25 GbE SFP28 |
Hardware options for the two StarWind Backup Appliances (BA)
StarWind Backup Appliance (BA) Software
StarWind gives customers quite a few options to choose from in terms of the hypervisor and storage protocol on the software side of things. Veeam is the recommended data protection solution for the solution.
Supported Hypervisors: Microsoft Hyper-V 2016, 2019, 2022; VMware vSphere 6.5, 6.7, 7.0
Supported Storage Protocols: iSCSI, SMB3, NFSv4.1, NVMe-oF
Backup Software: Veeam® Backup and Replication™ V10 and V11 certified
Recommended Monitoring, Reporting, and Capacity Planning: Veeam® ONE™ V10 and V11
Management and Security: StarWind Web UI, StarWind vCenter Plugin, StarWind ProActive Premium Support
Wrapping up and impressions
I think StarWind has hit the "nail on the head" of what customers are looking for in backup performance and decreasing RTO and RPOs. With the need to have "always available" data today, making sure data protection is not only in place but also as performance-oriented as possible ensures you can meet and exceed even strict RTO and RPO values.
I am thinking as well and excited about the capabilities of Instant VM Restores with Veeam targeting a StarWind Backup Appliance (BA) with NVMe storage. What is instant VM restore? Note the official Instant VM Restore documentation from Veeam:
With Instant VM Recovery, you can immediately restore different workloads as VMs to your production environment by running them directly from the compressed and deduplicated backup files. The supported types of backup files are listed in the Performing Instant VM Recovery of Workloads to VMware vSphere VMs and Performing Instant VM Recovery of Workloads to Hyper-V VMs sections.

Instant VM recovery helps improve recovery time objectives (RTO), minimize disruption and downtime of production workloads.

When Instant VM Recovery is performed, Veeam Backup & Replication uses the Veeam vPower technology to mount a recovered VM image to an ESXi host directly from a compressed and deduplicated backup file. Since there is no need to extract the VM from the backup file and copy it to production storage, you can perform restore from any restore point in a matter of minutes.

Veeam Instant VM Recovery KB
Can you imagine how quickly you could boot up and recover from a disaster when your backup storage is NVMe? This capability would be a game-changer. The new NVMe-powered Backup Appliance (BA) is a great solution from StarWind. It will undoubtedly help customers with the ever-growing challenge of ensuring data is always available and online.
Be sure to check out more information about the StarWind Backup Appliance (BA) here:
Want to learn more about StarWind products and solutions? Check out my previous posts covering StarWind here: