Cloud
Spin.ai cloud cybersecurity and ransomware protection new features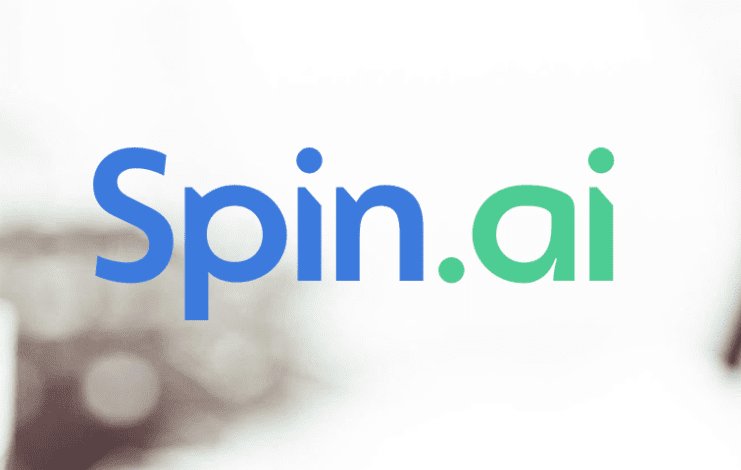 Today, cybersecurity is crucially important for organizations and their business-critical data. In the olden days, security was an afterthought and often consisted of reactive and bolt-on solutions that didn't really work that well. These were often only provisioned to satisfy compliance regulations. However, today's high-profile news headlines that detail major data breach events and ransomware attacks have the attention of organizations worldwide.
As businesses migrate their data to the public cloud, cloud cybersecurity and data governance are taking center stage. Also, how do businesses provide ransomware protection for their data housed in the cloud? Spin.ai is a cybersecurity solution that provides proactive cybersecurity and ransomware protection that stands out from other solutions on the market. Spin.ai has recently added new features and enhancements to their offering to note. This post will consider Spin.ai cloud cybersecurity and ransomware protection new features and see how Spin.ai can protect your environment.
Spin.ai cybersecurity and ransomware protection
A longstanding problem with ransomware attacks is most organizations deal with a ransomware attack in a reactive way. In other words, they get hit with ransomware only to find out sometime later that ransomware has infected their environment. They have to assess the damage caused by the ransomware attack and which files are affected. Then, the cleanup begins. This is usually a very manual, labor-intensive process that can lead to days, if not weeks, of meticulous efforts.
What if you had a machine-learning enabled solution, like your very own cybersecurity cyborg that watches your environment, looks for the first sign of ransomware attempting to infect your files, blocks those, and rolls back any damage automatically? If that sounds too good to be true, this is the functionality that Spin.ai provides for businesses who have Spin.ai protecting their Google Workspace or Microsoft Office 365 environment.
Spin.ai's SpinOne and SpinSecurity are powered by next-generation artificial intelligence (AI) that uses machine learning algorithms to watch for the signs of ransomware attempting to infiltrate the environment. Spin uses an automated response for cybersecurity remediation and ransomware protection which takes the heavy lifting out of the process of both protecting and restoring your data. Let's take a look at how that works.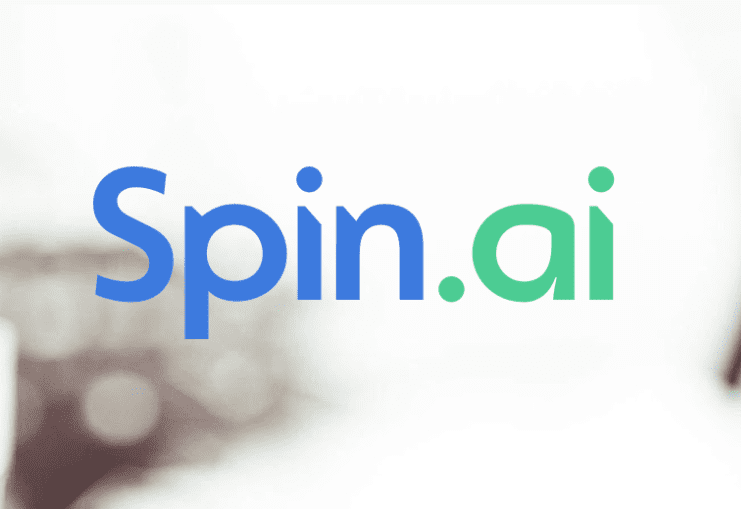 SpinSecurity automated ransomware protection
Imagine a scenario where a user opens an email with an attachment. The attachment is malicious and is infected with ransomware. The user inadvertently opens the attachment, and the ransomware begins infecting their local storage. The user's machine is synchronizing files between local and cloud storage. The cloud storage sync utility begins synchronizing the now changed files (ransomware encrypted) to the cloud storage location.
The organization has SpinOne protecting the environment. SpinOne now invokes the following actions:
SpinOne AI-intelligence detects the ransomware infecting the cloud storage environment
It then blocks the source of the ransomware attack at the network level
SpinOne goes to work identifying the number of files and specific files that have been infected with the attack
It then automatically recovers the files that have been infected with ransomware and encrypted
Administrators are automatically notified of the attack and the remediation operation
Can you imagine as a cloud SaaS administrator waking up in the morning to find that Spin has automatically detected a ransomware attack, blocked the attack source, determined any files that may have been infected, and automatically restored those for you? This is the modern approach of protecting your business-critical data from ransomware.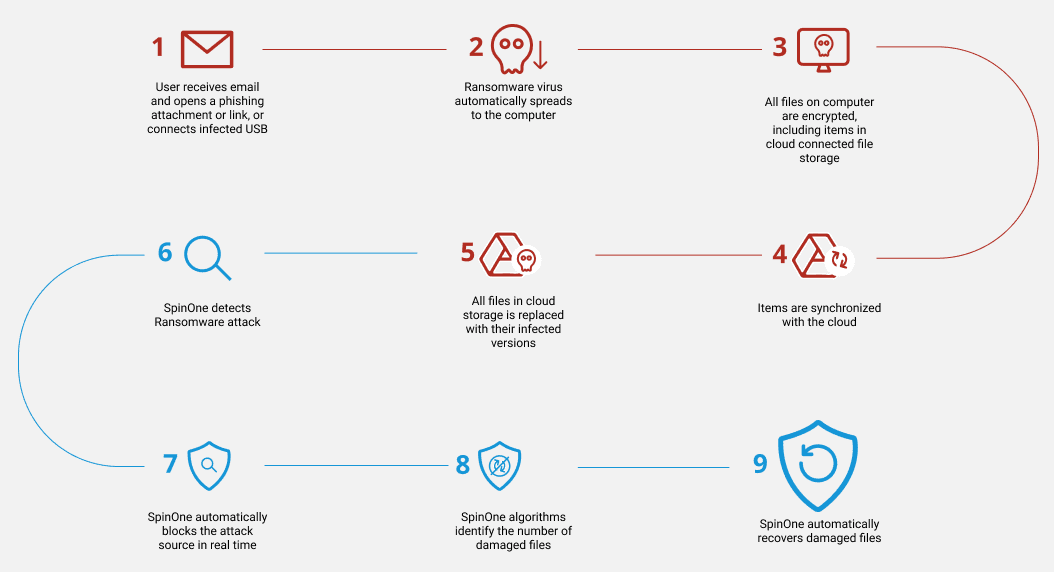 No longer is it good enough to react to a ransomware attack by using manual methods. Cybersecurity automation is critically important as ransomware attacks get more sophisticated, quicker, and more dangerous. When you think about how vast the data stores and cloud-housed business-critical data has become, it is now not humanly possible to keep "eyes" on all areas of the environment for the tell-tale signs of ransomware.
SpinOne is doing something in this space that is extremely beneficial to organizations who are serious about protecting their environment from ransomware as well as other types of data loss.
Spin.ai cloud SaaS cybersecurity and ransomware protection new features
As of recently, Spin.ai has released new features that help to protect and enhance the capabilities and protection offered to your cloud SaaS environment. What are these?
Billing: Archive licenses for Google Workspace
New Blocklist/Allowlist features for Third-party apps protection
Storage protection location based on each Google Workspace OU
New Custom storage for backups
New UI changes in Microsoft Office 365
Improved slack notifications
More ransomware variations and file modifications introduced
Billing: Archive licenses for Google Workspace
The new archive licenses for Google Workspaces are for suspended/deleted users in Google Workspace. It features the following:
One automated backup
Unlimited manual backups
Unlimited Download
Unlimited Restore
Latest snapshot
New Blocklist/Allowlist features for Third-party apps protection
There are now significant new improvements to the security policies in the blocklist/allowlist applications. These can now be set based on:
Scope of permissions
Developer of the applications
Application ID
There is now a new monitoring mode to see what impact policies may have
New End-user blocklisting notification
Storage protection location based on each Google Workspace OU
A new enterprise feature allows organizations to choose different regions to store their data for each OU level in Google Workspaces. This gives global organizations that may fall under compliance regulations such as General Data Protection Regulation (GDPR) and others to house protected data in different regions. The new feature allows delegating administrators to their respective OUs only.
New Custom storage for backups
New storage options are coming for SpinOne to allow customers more flexibility in how storage is purchased and also in configuring tiered storage for their environments.
New UI changes in Microsoft Office 365
A new SpinOne UI change is coming to protected Microsoft Office 365 environments.
Improved Slack Notifications
Spin.ai is continuing to improve the security notifications found in SpinOne. New features included improved security alerts via Slack.
More ransomware variations and file modifications introduced
Spin.ai is continuing to improve the ransomware variations and AI-based detection in SpinOne. New algorithms allow detecting even more ransomware variants and ransomware infection behavior in Google Workspace and Microsoft Office 365 environments.
Final Thoughts and Impressions
Spin.ai cloud cybersecurity and ransomware protection new features show that Spin.ai is serious about protecting your cloud SaaS environments, including Google Workspace and Microsoft Office 365, from modern cybersecurity threats such as ransomware. Modern ransomware is extremely dangerous and is becoming very "cloud-aware." New phishing techniques and compromise tactics are geared toward cloud SaaS environments. SpinOne and SpinSecurity provide organizations with the proactive, AI-driven tools needed to properly protect cloud SaaS environments and provide automated cybersecurity responses to new-age threats.
Learn more about Spin.ai here: https://spin.ai
Read my past posts covering Spin solutions below:
Don't miss out on new posts! Sign up!