Backup Software
Backup and Secure Google G Suite and Office 365 with Spin Technology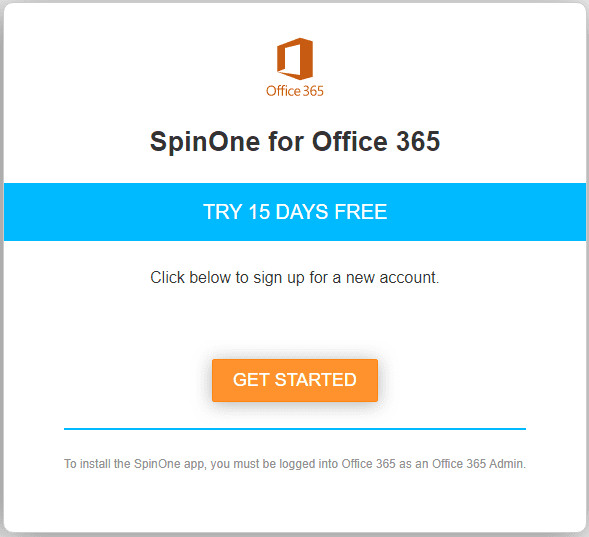 It is always interesting to keep up with great products and see how they evolve and morph over time, improving the offering and features available. As the cloud continues to evolve and more data is placed there, it is extremely important that businesses think about how their data is both secured and protected.
This has led to really great products and solutions being created that provide powerful tooling for protecting cloud infrastructure. One solution that I have written about in the past is called Spinbackup. The offering from Spinbackup has continued to get better and the solution has evolved into an even more powerful solution that provides fully-featured capabilities for protecting your data in both Google G Suite as well as Microsoft Office 365.
In this post, we will take a look at new risks to your business-critical data. Also, we will highlight some of the changes Spinbackup has undergone, including re-branding and additional offerings as well as how to backup and secure Google G Suite and Office 365 with Spin Technology.
Why Cloud Data Protection and Security Are Important
Why is cloud data protection and security important? There are a number of reasons when we take up this topic. For one, more business-critical data is being placed in the cloud. More than ever before, cloud is becoming a central component of many organization's infrastructure.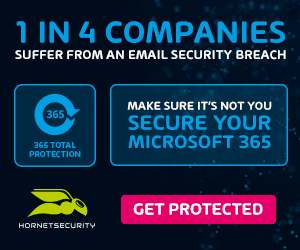 Also, cloud is not totally immune to data loss as many have in mind. Data can be lost in cloud environments. When you look at the fine print of the SLAs and agreements when making use of a cloud vendor, ultimately, you are responsible for protecting your data, not the cloud vendor.
Threats to Your Data
Not only does your business need to worry about data loss, data breach is also extremely concerning. What are the root causes of a data breach? There is a wide range of culprits when it comes to data breach. Data breach can be at the hands of a malicious hacker or an employee who makes a legitimate mistake and exposes sensitive data.
A few key statistics to consider as reported on in the IBM "2019 Cost of a Data Breach" report.
51% of malicious attacks caused a majority (51%) of data breaches
25% Malicious attacks were the costliest. The cost of breaches with malicious beginnings were 25% higher than breaches caused by human error.
Malicious attacks have increased in share of data breaches – up 21% between 2014 and 2019.
This also doesn't bode well for the cost of a data breach when you look at how much data breaches have become more common.
The average cost of a data breach in the U.S. has grown to an alarming $8.19 million which is an increase of a 130% since 2006. The global average is $3.92 million which has increased dramatically.
The alarming aspect of data breach as opposed to data loss is with data breach there is generally much more damage imposed on your business reputation. This can result in untold damage that can last for years after the event.
Cloud data storage creates additional challenges since data is stored in someone else's data center. Control mechanisms may be more foreign to enterprise IT staff and getting a handle on protecting data is more difficult.
Compliance Concerns Including GDPR
Compliance concerns including GDPR and many others have made compliance regulations a much more important aspect of business priorities. GDPR violations can impose tremendous fines on companies found to be in violation of the regulation.
In fact, the fines levied can include up to 10 million euros or 2% of the gross income of a company. This is no fine to treat lightly.
GDPR has started a trend of more compliance regulations that actually have "teeth" in them to fine businesses in such a way that has caused businesses to rethink their compliance stance.
Often, moving to the cloud creates more compliance issues since traditional tooling may not be available, skillsets may be weaker working with the cloud administrative tools, and it may be harder to maintain strict control over your data using the built-in native tools.
Spin Technology Google G Suite and Office 365 Data Protection and Security
I have covered Spinbackup in various articles over the past few years. In using the product and seeing the benefits it brings to Google G Suite and now Office 365 environments, it is a great tool that can be used to both protect and secure your business critical data.
I thought it to be a good time to revisit the solution as there has been many changes and additions to the company and product (both good) that are beneficial to those looking for an excellent choice for cloud backups, security, and auditing.
Let's look at some of the changes to Spinbackup, additions, and new features to be aware of with their offering.
Spin Technology Name Change
From a company standpoint, Spinbackup has changed their name to Spin Technology. There is also a new domain name and website associated with Spin Technology:
Spin Technology is no longer simply about backup as it has evolved far beyond simply a cloud backups offering, although this is still one of the core features of all Spin Technology offerings.
It has been interesting to see the security aspect of Spin Technology grow and become much more powerful over the past couple of years. It is now much more aligned with cyber security as a major focus of the business and the product offerings have followed suit.
The great thing about Spin Technology is they have such a unique "one-two" punch when it comes to both protecting and securing your data. Unlike many of their competitors, they are much more than simply backup. They secure your data from many of the threats that may lead to you needing a backup in the first place.
What are those options that are now offered by Spin Technology?
Spinbackup – Backup & Recovery
The first offering is the feature and functionality that Spin Technology (formerly Spinbackup) built their reputation on. From the beginning, they have offered bullet-proof cloud backups that have allowed businesses to migrate their data to the cloud and protect it in a way that allows having confidence in the resiliency of their data.
SpinSecurity – RansomCloud Protection and Backup
SpinSecurity builds upon the Spinbackup offering of providing data backups and then also add cyber security features to that. You also get powerful ransomware protection that allows protecting your cloud data from the effects of ransomware attempting to encrypt your cloud data.
SpinAudit – Apps Risk Assessment
This is a Business Risk Assessment, Security Risk Assessment and Compliance Risk Assessment offering for SaaS Apps, Chrome Extensions, Android Apps and non-market apps.
Third-party apps are extremely powerful when integrated into cloud environments such as G Suite and Office 365. However, with the capabilities that are offered, there are risks that can come with making use of third-party solutions.
SpinOne – Apps Risk Assessment, RansomCloud Protection and Backup
SpinOne is the all-inclusive offering from Spin Technology including the features of all the other aforementioned services – Backup and Recovery, Ransomcloud protection, Business Risk Assessment, Security Risk Assessment and Compliance Risk Assessment for SaaS Apps, Chrome Extensions, Android Apps and non-market apps.
Spin Technology Other Offerings and Changes
There are a few other notables that you want to take note of in regards to the evolution of Spinbackup into Spin Technology. There are new subscription terms being offered as part of the portfolio of products:
Subscriptions are now offered in 2 and 3 year terms
New management team is in place as well:
Backup and Secure Google G Suite and Office 365 with Spin Technology
Just as a quick overview of features offered by SpinOne, there are so many to take note of, however the following are a few highlights:
Ransomware Protection – Spin Technology provides one of the best proactive ransomware protections available on the market for your cloud data. Not only is the ransomware attack stopped in real-time, Spin proactively restores files that were affected – automatically.
Insider Threat Prevention – Have an employee who may be unscrupulous? Or has an employee's account become compromised? This module protects against those scenarios
Third-party apps protection – third-party apps can be powerful and also dangerous if they are or become malicious. Spin allows you to block risky apps to your business
Brute force login protection – Is an attacker trying to brute force an account? Spin provides protection against brute-force attacks (blocking the IP) as well as still allowing legitimate logins to work.
Data leak detection – Prevent data from being leaked outside your organization – Credit Card Numbers, SSNs, etc.
Abnormal downloads – Is an employee trying to download information without authorization? Or are they trying to copy information from the company cloud location to their personal cloud? Spin protects your data from these types of behaviors.
Data sharing outside the organization – Is data being shared outside your organization? Have visibility to these kinds of data leak risks and prevent your data from being shared.
Abnormal behavior detection – Using machine-learning, Spin detects abnormal activity and behaviors across the board.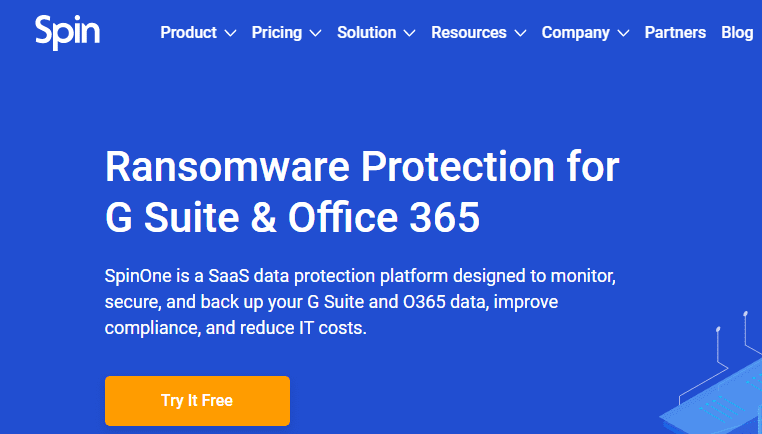 Spin Technology Uses Machine Learning
In the day and age of technology and cyber security threats we live in, if a solution you are considering to protect your environment is not using some type of machine learning, most likely, you need to look elsewhere.
Spin Technology uses machine learning to create a baseline of normal behavior. It continually "learns" the environment and adjusts accordingly. When anomalous behaviors are detected, Spin can then process, block, and alert based on the intelligence provided by the machine learning algorithms. This is simply beyond what is possible by manual efforts of a human being watching consoles, alerts, and other metrics in a manual fashion.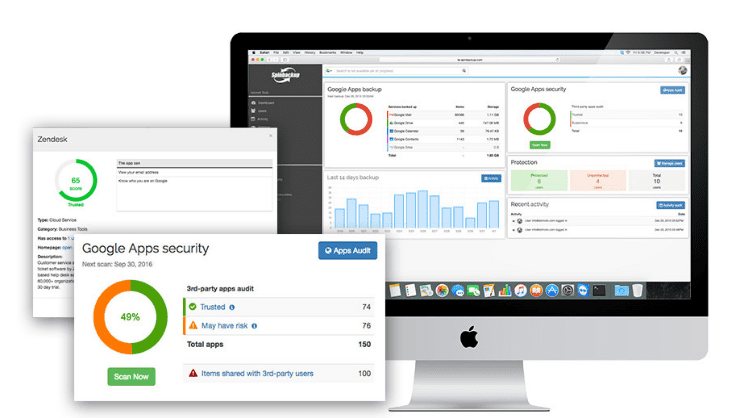 Wrapping Up
Backup and Secure Google G Suite and Office 365 with Spin Technology. It allows organizations to have "best of breed" protection from both today's threats and those emerging.
With the challenging complexity that businesses are facing today, you must have an automated way to protect and secure your data. Manual efforts are no longer effective. With Spin Technology solutions, you have access to automated processes driven along with machine learning technology.
Be sure to check out the following coverage of Spin Technology offerings:
Check out a free trial of Spin Technology here.