vRealize Suite
vRealize Network Insight 5.1 Download Released New Features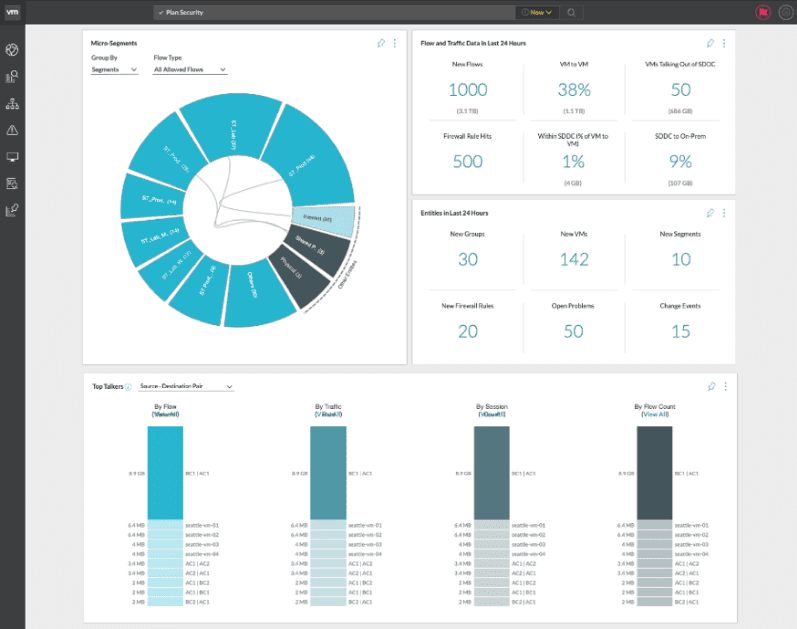 VMware NSX is a great software-defined network solution and is arguably the top player in this space. It allows you to have really powerful networking capabilities in your environment. Now, with NSX-T, you are not limited to a strictly VMware vSphere environment.
If you are running VMware NSX, you benefit greatly from VMware's vRealize Network Insight solution that makes visibility, planning, and troubleshooting your software-defined network much easier. Recently, VMware released vRealize Network Insight 5.1 with even more features and functionality. Let's take a look at vRealize Network Insight 5.1 download released new features to get a better overview of the new capabilities found in this latest version.
vRealize Network Insight 5.1 New Features
This newest release from VMware of vRealize Network Insight 5.1 is all about new technologies and adding compatibility and interoperability into vRNI for these new technologies. Much of what VMware is doing as well is adding integrations with recent product acquisitions such as Velocloud. In addition, it is all about NSX-T moving forward and environments like VMware Cloud on AWS.
Let's look at a detailed listing of those new features: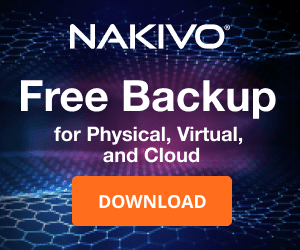 VeloCloud Support
Support for Analytics for VMware SD-WAN – Analytics that include threshold-based metrics for VMware SD-WAN including Edge, Link, and Edge-Application components
Pre-SD-WAN Assessment:
WAN Uplink/downlink assessment of equipment that is traditional non-SD-WAN technologies (Cisco ASR/ISR)
Report functionality that allows building reports including ROI analysis and recommendations
This also includes the ability to discover traffic on the current WAN deployments
Application Discovery and Troubleshooting
There is a new advanced mode that allows you to discover applications using NSX Security tags and security groups. In addition, discovery modes can be combined.
Summary Panel – Allows viewing key summary of application information including events, flows, health, ingress/egress traffic, geolocation of traffic, etc) at the top of the dashboard
Troubleshoot application – filter and troubleshoot degraded flows with high latencies as well as flows that are not protected with NSX firewall rules
VMware NSX-T
New NSX-T manager topology and dashboard allows you to quickly have valuable insights into the NSX-T environment and the health of your deployment
Out of the box NSX-T events are supported
You can now also monitor BGP in your NSX-T deployment
VMware Cloud on AWS
Many new dashboard enhancements have been made with VMware Cloud on AWS and vRealize Network Insight 5.1. These include:
A new VMware Cloud on AWS SDDC object has been released
List view in the VMware Cloud on AWS SDDC with valuable metadata
New additional entities in the VMware Cloud on AWS dashboard including overview, network traffic and events, top talkers, and VM/host limit-based alerts
vRNI 5.1 VMware Cloud on AWS dashboard now gives visibility to AWS
Edge Gateway Firewall rules
Proactive alerting in VMC on AWS including:
Maximum number of VMs in SDDC
Maximum number of hosts in SDDC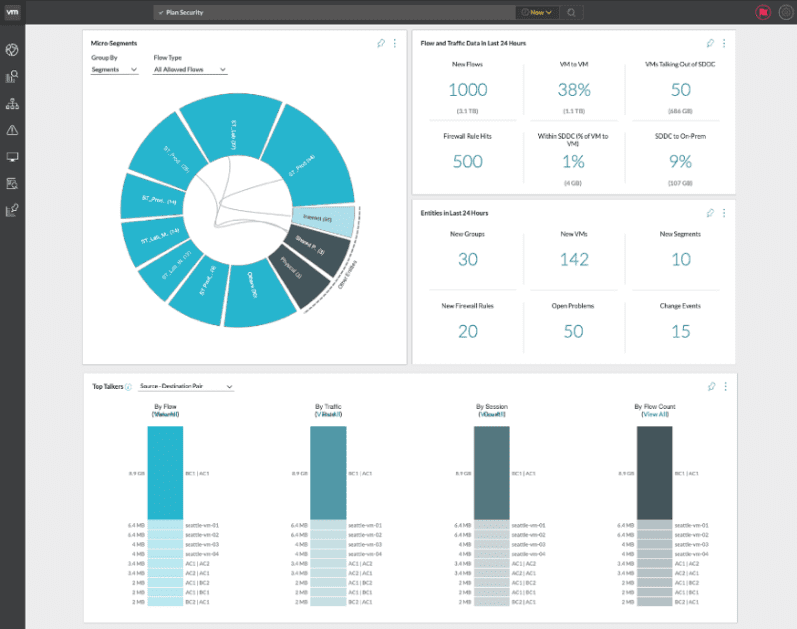 Containers and Kubernetes
New Containers functionality:
There is a new Kubernetes Service topology dashboard for new visibility/insights into Kubernetes Services
Kubernetes events out of the box
Other vRealize Network Insight 5.1 Enhancements
As listed in the official release notes, other enhancements include the following:
3rd Party: Support for Arista HW VTEP in VM-VM path
3rd Party: Support for VM-VM Path topologies using L3 NAT (with Fortinet)
Support for up to 4 SNMP trap targets.
Operate in an air-gapped network without Internet connectivity
Patch vRealize Network Insight from UI
To distribute configuration data across datastores in the cluster, vRealize Network Insight 5.1 replaces PostgreSQL with Foundation DB for storing the configuration data.
Simplified support and consoleuser default password.
vRealize Suite Lifecycle Manager 8.0.1 Patch 1 supports the installation of vRealize Network Insight 5.1.
vRealize Network Insight 5.1 Download Links
Wrapping Up
The vRealize Network Insight 5.1 Download Released New Features include great new functionality that covers a wide range of new products and capabilities from VeloCloud, NSX-T, and VMware Cloud on AWS.
The vRNI 5.1 platform will allow having the best visibility, analytics, and troubleshooting tools for today's modern SDDC.