vSphere 6
VMware 6.0 End of Life Coming March 12, 2020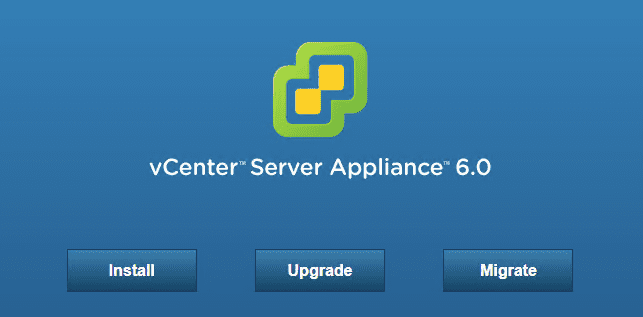 It seems like 2020 will be starting out as the year of "end of life" for many software solutions out in the field. Microsoft is cutting ties with Windows Server 2008 and 2008 R2 as well as SQL 2008 with Exchange 2010 coming later in the year. However, to get to our focus at hand, VMware 6.0 end of life is coming along very soon.
Many have long migrated from vSphere 6.0, however, there are many installations of it still left in the wild. The end of support for vSphere 6.0 is March 12, 2020. What this means is among other things, you need to move away from vSphere 6.0 in production environments ASAP.
While VMware may still help in certain cases with unsupported products as we will discuss later, support for these cases is severely limited. Let's take a look at what this will mean for you and what you should be considering with the VMware 6.0 end of life looming.
VMware 6.0 End of Life – What it Means
When thinking about the end of life of any product, it is good to think about the implications of that situation. Of course, end of support means that if you have a production outage, you won't be able to get the level of support that you might expect when having an issue with an unsupported product. VMware customers just recently went through this exercise with vSphere 5.5 as it was end of life on September 19, 2018.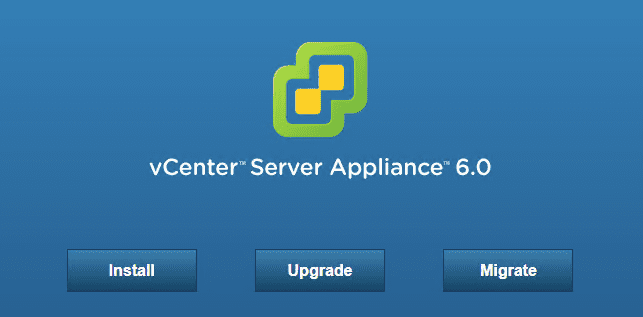 According to the VMware Support policies, End of Support has the following meaning as documented:
"A product has reached its end of support life when it is no longer generally supported by VMware. End of support life for a specific product is either end of General Support or end of Technical Guidance, if available for that specific product."
After the above has been reached, basically the only support mechanism you have left is access to the VMware knowledge base and technical guidance. What is the technical guidance phase anyway?
There is a really good VMware blog post called What Does the End of Support Mean? It helps to indicate the support phases that VMware uses for supporting products as they pass through the various stages of the lifecycle.
Under the explanation of what technical guidance means, this was noted:
"…let's clear up a common misconception about Technical Guidance. Specifically, it does not mean that the product becomes instantly unsupported. I hear this word thrown around a lot for products out of the general support phase, but it's misleading to do so. VMware Support will still help in the event of an issue in an environment running these products. There are, however, some serious limitations to how far this goes now that it is outside of General Support. Many times, these cases will end up requiring an upgrade anyway."
Based on the above, we find two important takeaways and what I have experienced personally. VMware is a great company – they try to help people running their products. However, while they will do a best effort to help, support is going to be severely limited in an "end of support" condition.
Additionally, the following is also in black and white regarding what you get:
"Technical Guidance is available primarily through the self-help portal and telephone support is not provided. Customers can also open a support request online to receive support and workarounds for low-severity issues on supported configurations only. During the Technical Guidance phase, VMware does not offer new hardware support, server/client/guest OS updates new security patches or bug fixes unless otherwise noted. This phase is intended for usage by customers operating in stable environments with systems that are operating under reasonably stable loads."
With all of the above considered, the best plan of action is to plan migrating from vSphere 6.0. While you may not be in a "no support" situation, you certainly don't want your support options to be limited if you have a production-impacting scenario with vSphere 6.0.
VMware 6.0 Migration and Upgrade to vSphere 6.5 or 6.7
The options are rather simple for you if you are still running vSphere 6.0. You will need to upgrade to either vSphere 6.5 or vSphere 6.7. Ironically, upgrading to vSphere 6.7 will not get you any further along in the supported lifecycle matrix with VMware.
Both vSphere 6.5 and vSphere 6.7 have the following dates to consider:
End of general support date of November 15, 2021
End of technical guidance on November 15, 2023
Choose Between vSphere 6.5 or 6.7?
So which do you choose? Even if you don't benefit from a longer support lifecycle by going with vSphere 6.7, it holds some great new features and capabilities over vSphere 6.5, both from an ESXi and vCenter Server appliance perspective. Check out my posts covering various 6.7 releases to get a feel for new features:
I am a big advocate of upgrading as far as you can as long as it is supported by your hardware. This brings up an important point to consider. Hardware vendors generally certify hardware for various software releases. This includes hardware generally being certified for various vSphere releases.
A determining factor for your upgrade path may be your hardware support compatibility matrix. Even though your hardware may run vSphere 6.7 just fine, it may only be certified with vSphere 6.5 and nothing higher.
An example of this that I can think of is the Dell PowerEdge R620. They are great servers that can run vSphere 6.7. However, it is not supported to do so. VMware vSphere 6.7 is only supported on the R630 and higher.
Software Interoperability
Another consideration to make with your upgrade choice is either VMware solutions that you have interoperating with vSphere or third-party software solutions that may be integrated with your current vSphere 6.0 environment.
Upgrading your vSphere environment will most likely require updates to those software releases and applications you have that depend on vSphere for supporting a new vSphere version.
VMware has a great resource for determining what is supported from a VMware perspective in the VMware Product Interoperability Matrices.
For your individual third-party vendors, you will need to check with them to see what they support in terms of vSphere 6.5 or 6.7.
Concluding Thoughts
There is much to consider with the VMware 6.0 end of life coming March 12, 2020. The implications of VMware support stance after March 12, 2020 means that you may not get the level of support you need in a production critical situation. In fact, the resolution to your issue may involve upgrading your environment anyway.
Planning to migrate and upgrade your environment is going to be the best plan moving forward in most environment. This will allow getting back in a supported lifecycle as well as reaping the benefits of new features and capabilities.
Don't miss out on new posts! Sign up!