Virtualization
ESXi 6.0 Install Can't Have a Partition Outside the disk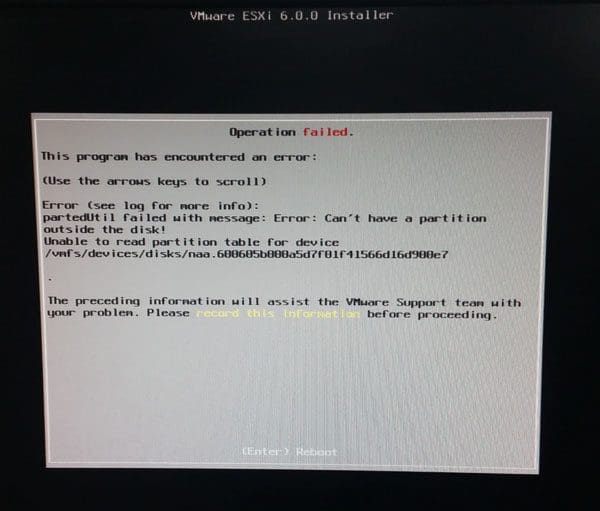 This past week in working with a Supermicro lab host filled with 12 4TB drives, I ran into an issue with the ESXi 6.0 installer that was a bit peculiar – Can't have a partition outside the disk.  The storage system was running on top of an LSI MegaRAID 9380 card with the above mentioned 4TB drives.  The process of creating the storage array was straightforward and didn't have any errors in that process.  However, in Googling, found the exact same error message encountered and a proposed solution involving Gparted.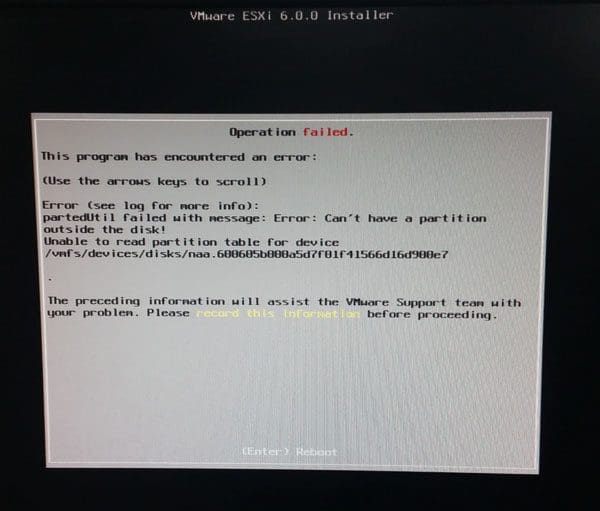 Process and Resolution
I knew this was on the right track as even opening Gparted resulted in a Partition outside of disk message that popped up as Gparted was trying to read the disk.
I found that in my situation, all that was needed was to launch Gparted and create the partition table, then created a temporary MSDOS partiton and applied those changes.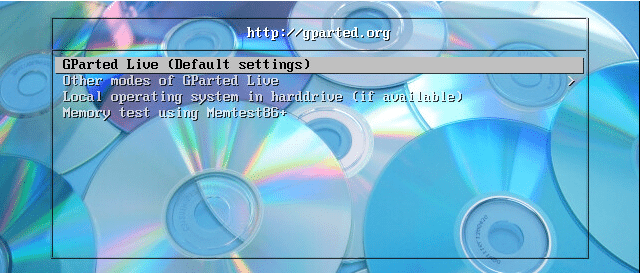 Under the Device menu, choose to Create Parition Table…


You will receive the warning about erasing all data on the entire disk.


Creating a new partition may not be necessary but I didn't do any further testing to see if only the create partition table step was only required.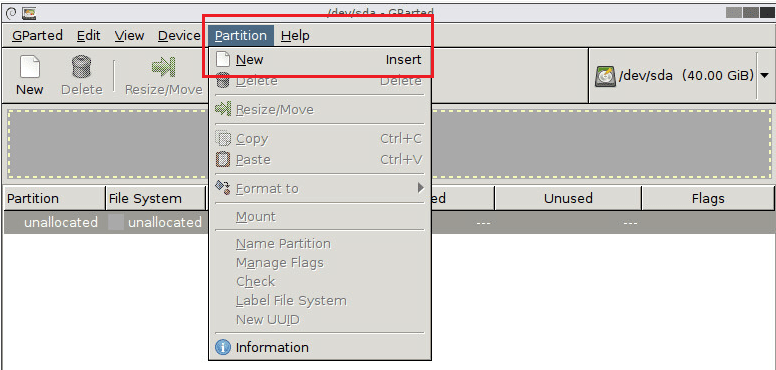 Don't forget with GParted to Apply your operations, which can be done with the Apply button in the operations bar.


Now after I created the partition table and the blank partition, upon running the ESXi 6.0 installer, I no longer receive the Can't Have a Partition Outside the disk error message.
Final Thoughts
I am not sure why I saw this error on this particular install as I had provisioned a similar set of hardware not long ago and didn't have any issues.  However, between different RAID controllers and firmware revisions, there may have been a problem introduced with the specific card in this situation.  Also, disks can be culprits more often than not if you have a weird partition that may exist for instance that could cause issues.
GParted is a handy utility to have around in many situations, and in this case it was able to correct the issue the ESXi 6.0 installer was having when trying to create the partition for installation.
Don't miss out on new posts! Sign up!