home lab
Windows cannot be installed to this disk 4K drives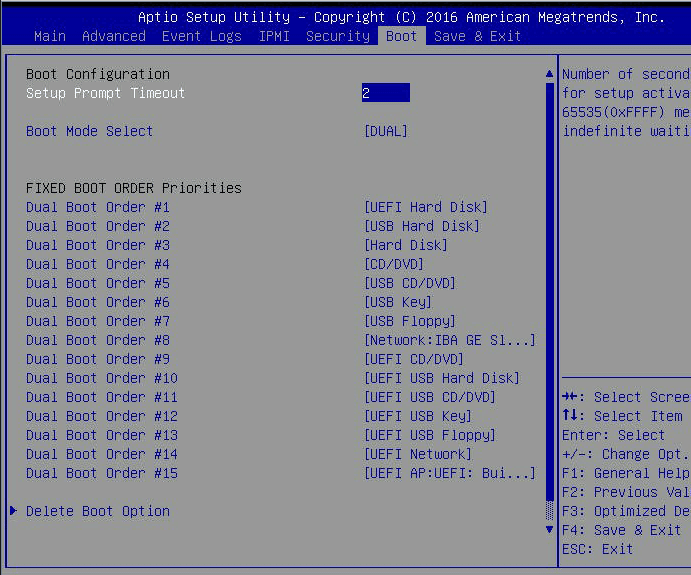 With the recent SuperMicro server build, I am utilizing Seagate ST8000NM0065 drives.  High density 4K drives are starting to come of age, however, there are still a few tricks required to get OS'es installed to boot from 4K.  Starting with Windows 8 and Windows 2012, Microsoft officially started supporting booting from 4K drives.  With one of my recent SuperMicro server builds, I was installing Windows Server 2012 R2 to boot from the Seagate drives mentioned above which were provisioned on an Avago (LSI) 9380-4i RAID controller.  I wanted to write up a quick post of an issue I saw in an error message with the installation of Windows – Windows cannot be installed to this disk 4K drives.
Windows cannot be installed to this disk 4K drives
First of all, I ran into issues trying to get the install of Windows 2012 R2 which I was installing using a Rufus created USB drive with a volume license copy of 2012R2.
I received the error that Windows could not be installed to this disk message.  This was intriguing as I had already made sure the BIOS Boot mode was set to DUAL on the Supermicro which means it will understand either Legacy BIOS boot OR UEFI.  Rufus knows how to correctly create the USB disk as UEFI compliant.  So what gives?  No matter what I tried with respect to creating paritions, I still received the error about not being able to install to this disk.  Below is what my Boot tab in the SuperMicro BIOS looked like.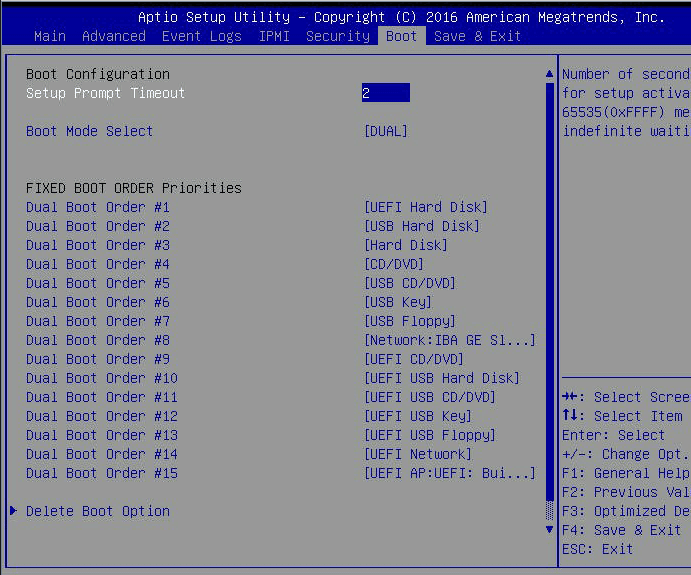 Solution:
Throughout it all, I had suspected something going on with MegaRAID either not presenting the volume correctly, or not being able to work with UEFI.  As it turns out, however, the problem was with an obscure setting in the SuperMicro BIOS.
Underneath the Advanced tab >> PCIe/PCI/PnP Configuration you will find there is a setting for the OpROM of each PCIe slot.  The default setting for the PCIe slots is set to Legacy instead of EFI.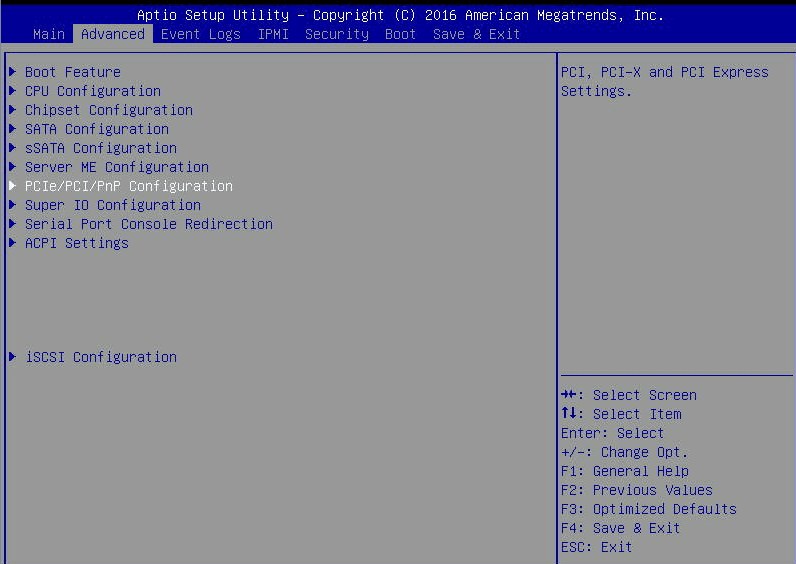 I determined which slot my 9380-4i was installed in, and simply flagged this slot as EFI instead of Legacy.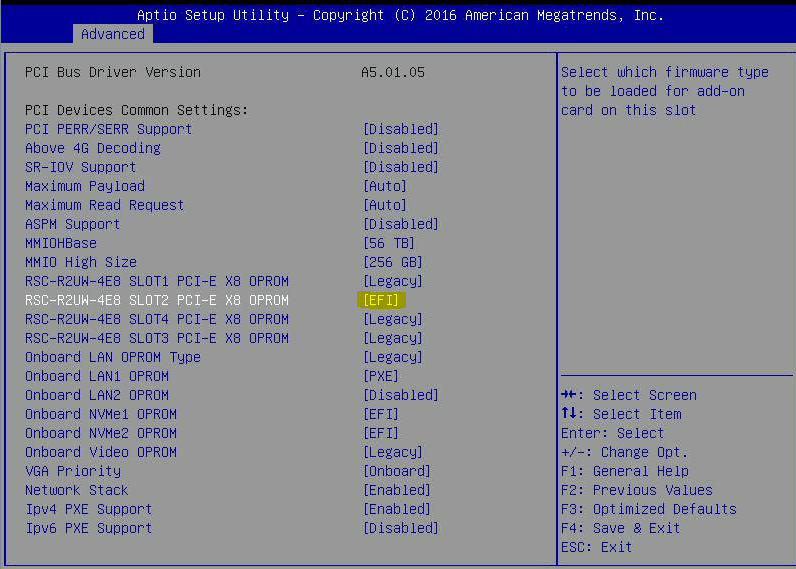 After doing this, I was able to boot Windows!
Windows Disk Management
After getting Windows booted, I was able to see the 74TB volume I had created.  I didn't get a screen clip of the task before I had performed it, but the first thing I had to do was convert to GPT disk.  GUID Partition Table disks don't have many of the limitations that MBR disks have.  They can be MUCH larger and are normally associated with UEFI installations.  After I had converted to the GPT disk, I had access to the full size of the volume.
After the conversion which only took a few seconds, I was then able to create a new volume.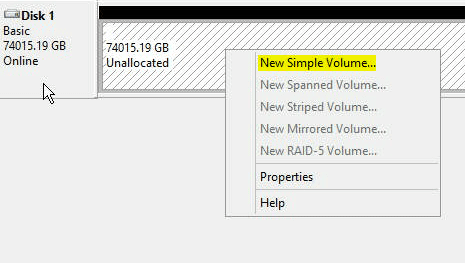 Final Thoughts
Each manufacturer and BIOS settings between vendors will no doubt be different with different options and settings that can be configured.  Make note as with Supermicro even when the global boot setting is set to UEFI, you may need to configure the OpROM per slot to allow it to take advantage of EFI.  Hopefully this topic Windows cannot be installed to this disk 4K drives will help others who may have seen this issue with new 4K drives.
Take a look at the SuperMicro IPMI walkthrough and see how to use the builtin management interface.
Don't miss out on new posts! Sign up!