Android
ATT Samsung Galaxy S4 I337UCUAMF3 firmware review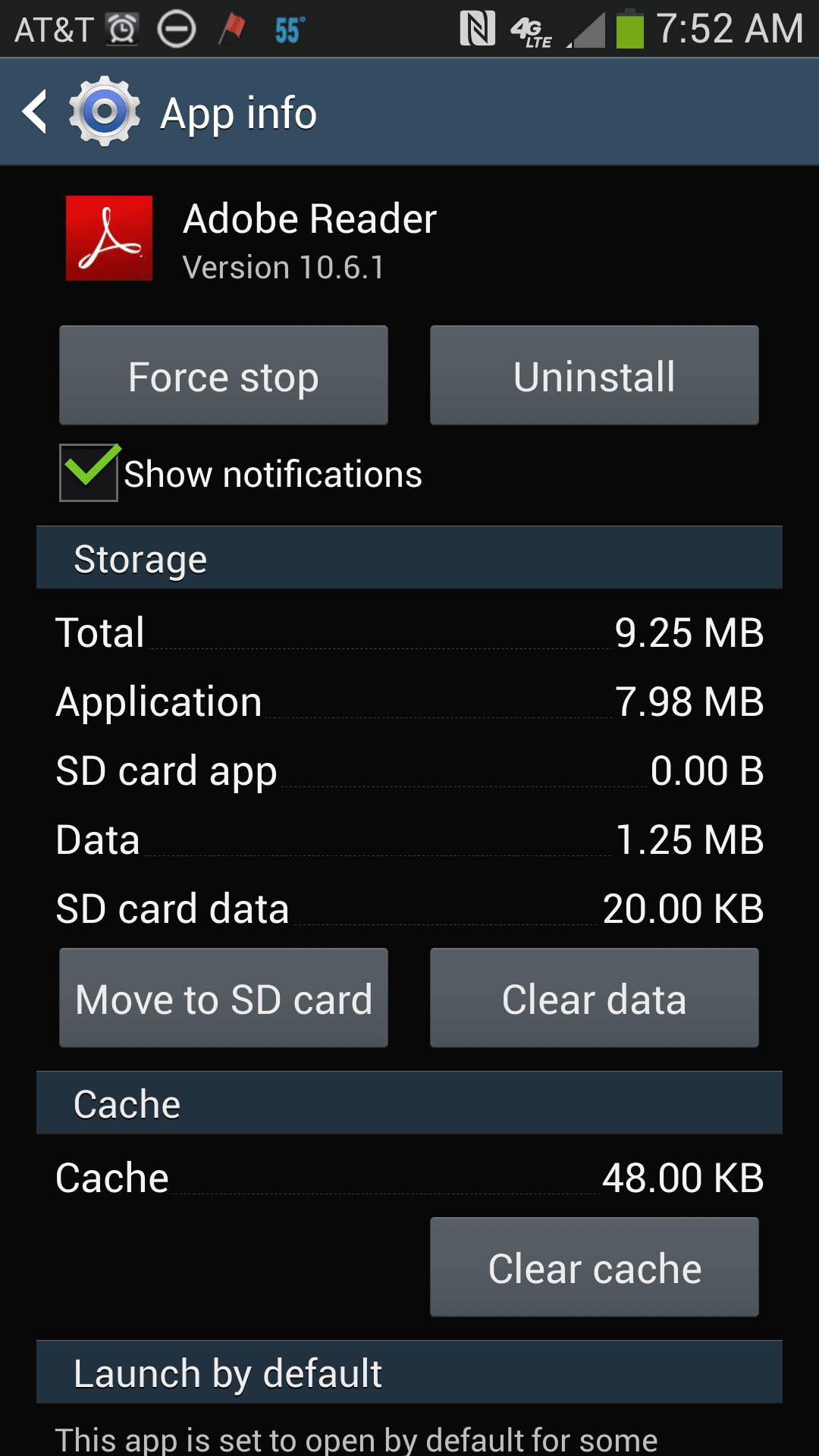 Recently, as most SGS4 owners already know, their respective carriers have been rolling out updates to the SGS4.  Being with ATT, I of course was interested in receiving the MF3 update as it has many proposed performance and other enhancements, including being able to move apps to the SD card.  However, having my phone rooted, I wanted to wait until there was a root method found for the MF3 firmware.  This has been accomplished thanks to the XDA guys.  Ready our post here about the process of already having root pre-MF3 and then getting back to stock and then updating to MF3 and then rooting again.
After running the new firmware for several days now, I wanted to post my thoughts on the improvements and stability of this new firmware from ATT.  I can't speak for the other firmware updates from other carriers, but please, if you have experience with the updates from carriers such as Verizon, Sprint, etc, post your thoughts in the comments below or on the forums.
Probably one of the biggest questions on everyone's mind about the new update is performance enhancements and stability.  I can confirm this update makes the SGS4 faster and smoother.  There is no question that the phone is definitely faster.  Apps launch much more quickly with this firmware and the sluggishness that I have experienced with the phone that I just wasn't happy about has been drastically minimized.  There are still a few little lags, but nothing like before.  For the most part to me this issue has been eliminated.
Also, a quirk I had noticed pre-MF3 firmware update was sometimes my touch would not be recognized within apps.  For example, I use the Touchdown Android Exchange client and usually the first time I opened the app and went to mark the emails read, I could get the menu to launch, but it would not recognize my input after that.  Sometimes, I would have to launch the menu two or three times to get the touch to recognize.  Since I have not had an update come through for the app itself, I feel like I can contribute this to the updated firmware.  I think the touch in general on my phone has been improved post update.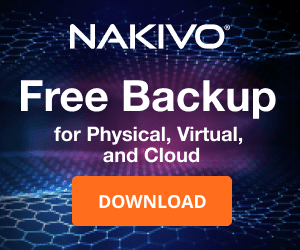 The camera firmware has been updated with this release as well.  The camera to me now is much snappier, launches faster and takes very clean, clear resolution pics.  While the improvements to the quality may be minimal, it is definitely noticeable.  I have yet to utilize the new HDR video capabilities with this update, so I don't have anything to post with that yet, but will update you all as I know more about this feature.
As many of you know as well, you can now move apps to the SD Card.  One of the big complaints with the SGS4 is that even with a 16GB internal storage capacity, on a new phone, you only have roughly half if not less of the provided storage which is very disappointing.  With this release, some of the space has been recovered from the system as well as with the ability to move apps to the SD card, this should no longer present an issue.  As you can see in the screenshot above, you can now select "Move to SD card."  This can be found in your system settings, applications menu.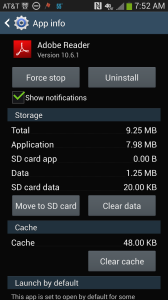 Final Thoughts
This is a very worthy update for those of you who want to have a faster running and smooth performing, stable phone.  There are concerns however for those who want to root and have custom recoveries using this firmware.  A root method has been found, however, there is currently still no way to have custom recoveries with this firmware update.  I feel like however, it will only be a matter of time, before someone cracks this issue though.