Android
Screenshot file location Samsung Galaxy S4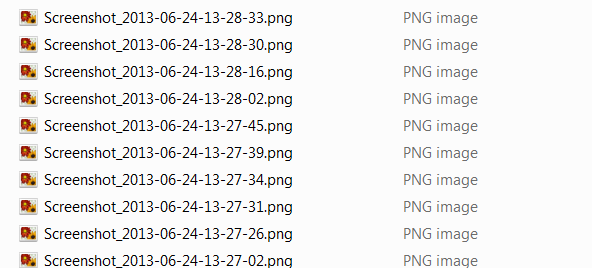 I wanted to post a quick how-to on screenshots in the Samsung Galaxy S4.  Screenshots are definitely a useful functional feature especially if you are wanting to capture what you really see on your phone screen.  It is definitely a useful feature.  A quick frustration I ran into recently with my SGS4 however is where the screenshots are stored on the phone.  After all, when you take screenshots you can quickly see your screenshot in the "Gallery" of your phone under the "Screenshots" grouping.
However, if you try to find your screenshots under the normal location for all your other pictures while browsing your Android directory structure of either your internal SD card or your external card, you may be in for a surprise as the screenshots are not stored under your normal DCIM folder.  The screenshots are stored under the internal SD card in the Pictures folder and then in the Screenshots folder.
Load/access your files, media remotely from a safe centralized platform using cloud based solutions by www.CloudDesktopOnline.com powered by one of the best DaaS provider – Apps4Rent. If you want to boost your company`s IT performance rely upon the best provider of IT infrastructure and management Katalyst Partners.
To mount your SGS4 in Windows to browse files, simply connect your mini USB cable to the phone and then to the Windows computer and it should recognize your storage and mount these storage locations so that you can browse all locations and manage your files.  Simply navigate to the folder location specified above to see all your screenshots.
***Tip*** Many posts will properly detail how to take screenshots by hitting both the volume down and the "home" button.  However, many get frustrated when this doesn't seem to work.  What I have found though, do not just quick press both buttons at the same time as this does not work.  You need to press both at the same time and then hold them both, until you get the "screenshot" created message at the top of your screen.
All in all the screenshot feature is not difficult once you get the hang of the button press mechanism and how long you hold the buttons down.  It takes some getting used to.
Don't miss out on new posts! Sign up!