Linux
How to Install Pinguy OS 12.04 Step by Step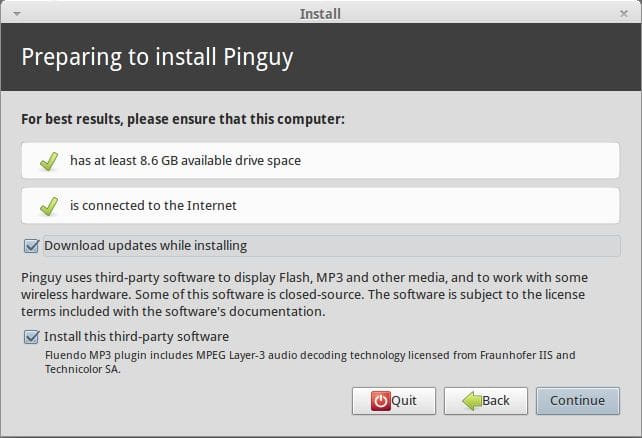 Pinguy OS is a great Linux distribution that is based on the very popular Ubuntu distro that basically contains anything and everything a user would want in the OS for day to day use or even geeking out with Linux.  Oddly enough while it is an especially awesome distribution for Linux newbies and Windows crossover users, it is equally appealing to the really techie variety or geeks who want to really geek out on Linux.  After all, most who use Ubuntu are going to load the distro and then spend time loading all the essential applications that most want to utilize in Linux.
The Pinguy OS developer has though of just about everything an end user would want in this distribution thus saving a lot of time downloading and installing packages.  The downside to the Pinguy OS distro including all of the software in the distro itself is the ISO for Pinguy is rather large, approaching almost 2GB.  However, it is still much more advantageous to have everything in one ISO file.
Installation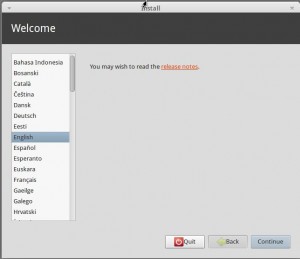 Here we have a self test of sorts that shows whether or not your computer meets minimum disk space specs and has Internet connectivity.  You also have the ability to download some "extras" as well as download updates while installing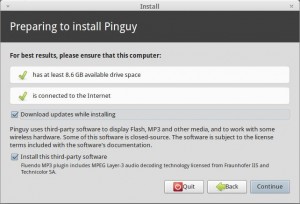 The installer asks what we want to do with the disk and how we want to partition the space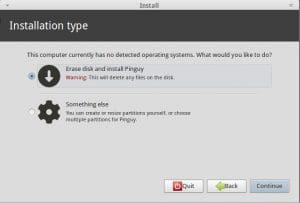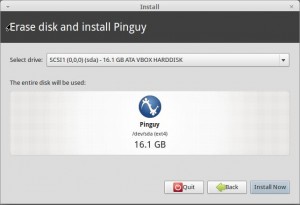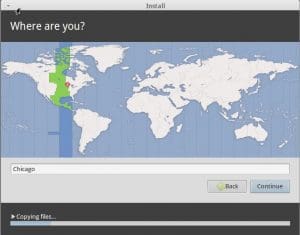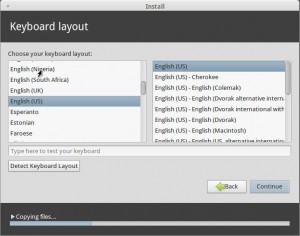 Below we setup a username/password as well as name the computer.  We also have encryption options here as well.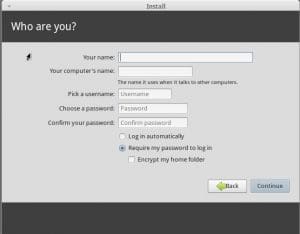 Without much fanfare, the installation begins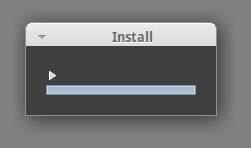 After the install is complete, you will see the prompt to reboot as well as a prompt to remove the installation media.

Pinguy OS installation reboots and then we see the OS beginning to load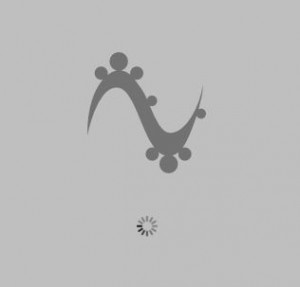 Final Thoughts
Pinguy OS is a great way to get introduced to Linux as it has everything a user needs to complete just about anything they could do on a Windows machine plus some.  Geeks alike will also be pleased with this OS as it comes preloaded with many of the geeky linux utilities that we normally load when loading some other Linux distro out of the box.  Since the base of this distro is the Ubuntu distro, users will experience no issues with compatibility with apps or other software as just about anything you can find for Linux has an Ubuntu availability and should work.
Don't miss out on new posts! Sign up!