Web
WordPress 3.4 is released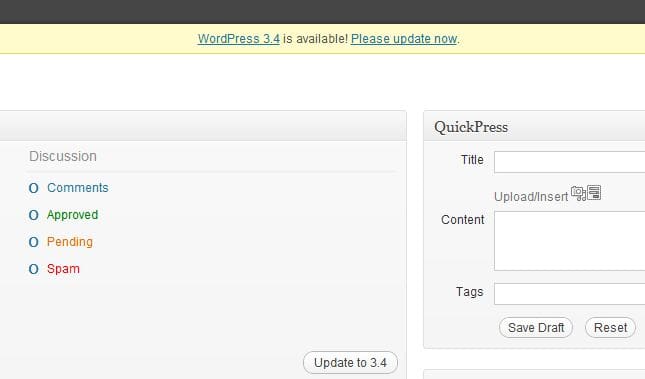 For those WordPress powered blogs out there, admins will be getting the notification to update their WordPress installs to version 3.4, which was just released.   WordPress keeps getting more and more powerful with each iteration of new code.  The enhancements included in this new release, dubbed "Green" include a wide array of new features including but not limited to theme preview, new develper codex options, and enhanced embeds that include Twitter links as well as HTML in image captions.
One of the things that WordPress is now enabling users to do is to have more control "in the box" on the look and feel of websites.  With 3.4, you can now preview themes without having to have a plugin to do this which will make it much easier for admins to test their themes and site configurations during "business hours" so to speak without having to wait to flag a theme on and then back off to test layout changes or design problems with a different theme (of course this is with the idea that you aren't using a plugin already to do this).  Also, custom headers are not being made available in the box as well with the ability to pick media images and customize sizes for customized headers for your particular theme.
WordPress is definitely becoming one of the most popular platforms if not THE most popular platforms for blog users and website designers all over the world.  The powerful framework which powers the code is easy to work with, modify, and customize to fit any admin's needs.  The strong developer community is growing by leaps and bounds and if there is anything that you can think of the code needing to be able to do, you can most likely find a plugin that has already been developed to take care of that need.  If you currently don't run WordPress as your platform or are looking for a great platform for your website or blog, then you should definitely check WordPress out.