Software
10 Great Cloud Based Apps For Businesses
When it comes to cloud computing, there are numerous benefits for both employees and managers and business owners.   Features like accessibility and automatic updates ensure that everyone benefits at the same time. Software as a Service, or SaaS, has opened new doors of opportunity for computing and here is a selection of great apps based on this technology:
Mozy:
Mozy is a backup service available for Cloud users to help maintain information even if the data is lost due to damage or deletions that are not recoverable. Mozy will maintain a company's files and computer data for a reasonable rate.
Skype: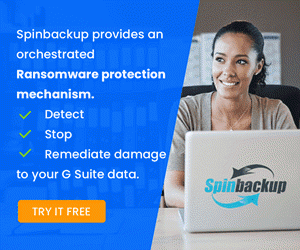 Skype is a convenient way to talk on a phone or do video conferencing from a computer. It makes connecting to other Skype users easy and even making phone calls requires nothing more than a small charge. Even three way calling or conference calling is available for small businesses.
Box:
Box is a convenient application for Cloud users who have ever left important files at home or needed to send a file that was not readily available. The app is similar to a file folder in that the files are dropped into the box and are then retrieved from any other computer when signed into a Cloud account.
Toggl:
For those who have struggled with keeping track of hours for billing clients or simply keeping up with projects on a timeline, Toggl is the perfect application. This helps keep track of time and projects to make organization easier and calculate hourly rates without losing track of the information or working based on an estimate.
Moo:
Moo is an application for design and printing cards like business cards and postcards. The user can use designs on Moo, import images from a computer or even use social networking sites to create the images.
MailChimp:
MailChimp is designed for businesses that are working on email campaigns. It helps publish the campaigns and then makes it easy to keep track of the campaign's success through an integrated Google Analytics software.
QuickBooks:
QuickBooks is accounting software used on Cloud to help keep track of a company's financial situation. It is useful for any business and provides all of the accounting basics a business might need or want.
Evernote:
Evernote is designed with the note-taker in mind. It is an application that provides help in organizing the notes for easier understanding and viewing from any location in the world.
Google Apps:
Google Apps is a convenient tool that helps eliminate added software on the computer. It has everything from word processing and spreadsheet software to a calendar to keep track of project due dates and provide event reminders.
Outright:
Outright is a small business app for Cloud that is perfect for accounting needs. It keeps track of everything from income and expenses to tax information so small businesses and entrepreneurs are able to keep finances in order.
Cloud apps are a convenient way to keep track of company information and maintain the needs of the business from any location. A wide range of applications are available that make running a business simpler and save time when used appropriately. Efficiency is easy with the right tools and applications added to a Cloud account.