Mobile
The Verdict – AT&T Samsung Galaxy S II
It has been released!  October 2nd has come and gone.  So after months of hype and weeks of waiting, does the Samsung Galaxy S II from AT&T live up to all the blog articles and rave reviews?  In a word, YES.  We officially got our hands on the AT&T S II yesterday at our local AT&T store.  Surprisingly, there were no lines, no wait, no overly concerned customers waiting to get their hands on the phone as we were.  In fact, the rep told me that I was the first person yesterday to inquire about the phone and we arrived after lunch.
So moving on to the phone.  We have had our hands on multiple android phones and used them in daily use and in enterprise environments for some time now and the Galaxy S II is truly an amazing phone.  Recently, I carried the Samsung Infuse 4G as my personal phone and really liked it.  The large display and smooth operation were very nice.  However, I have to say, the Galaxy S II is just way smoother.  It just "feels" like a smoother operating phone and is solid.  Everything about it has been tweaked and smoothed up a bit from other android variety phones we have used.  However, it will be nice to see how the Infuse performs with the Gingerbread update.  Aside from the recent screen lock security bug discovered recently – which should see a fix very soon OTA – we haven't noticed any major flaws as of yet.
Touchwiz 4 seems to have matured from its earlier variants and appears and feels smooth and crisp.  We don't like all the other extra apps that AT&T has added to the install but this is to be expected.  Some won't be able to be removed without hacking the install or using a custom ROM.
Enterprise email seems to be better with Gingerbread.  We had discussed the lack of Tasks OTA with the Infuse and Froyo.  With Gingerbread on the G SII, Tasks can be synced OTA!  This is exciting for Droid users who have been waiting and waiting for this functionality to appear.  All email accounts were extremely easy to setup and mail flowed without issue from various GMAIL, Exchange and other POP3 accounts.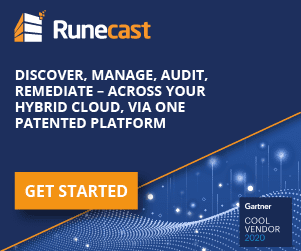 Battery life has also been excellent so far.  We have been using it moderately as you would expect in the enterprise – lots of emailing, admin apps, VPN, etc.  While the battery size of the AT&T version is smaller, the 4.3 screen on the AT&T version Galaxy S II should help with battery usage over the 4.5 inch screen of the Sprint version, or at least even them out.
Call quality and signal with the S II have been excellent also.  We have had no dropped calls or muffled voices.  To my ear, it seems that the call quality is better than my recently owned Infuse, however, the Infuse sounds good to my ear as well.  Just a little crisper on the Galaxy.
All in all, this is truly a remarkable phone and we will just have to wait and see if any feature this phone offers is surpassed by the also highly anticipated release of the iPhone 5.