Windows 8
Windows 8 Install and Configuration Step by Step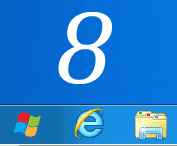 With the recent release of Windows 8 in developer preview trim, many were anxious to get their hands on the latest and greatest rendition of the desktop variant of Windows.  There are some really good posts out there about how to install this in the Virtual box application, which is the virtual software we have used here at Computer-howto to install the developer preview edition.
All variants of the develop preview downloads can be found at Microsoft here.
After grabbing the ISO from MS, simply mount this in your virtual box software and install.
Installation: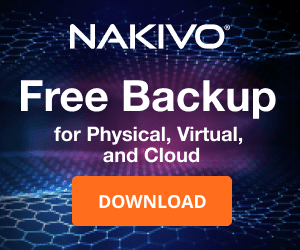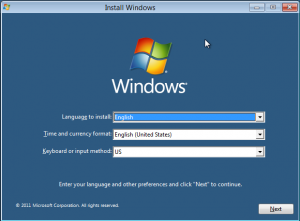 The classic Windows installation screen, looks similar to Windows 7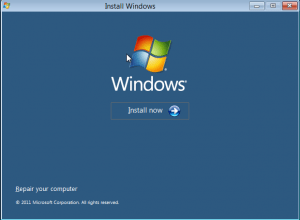 After choosing your options, you are presented with the "Install Now" button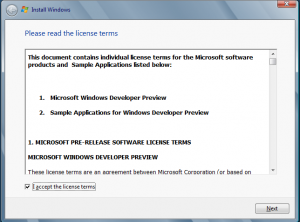 Accept the license agreement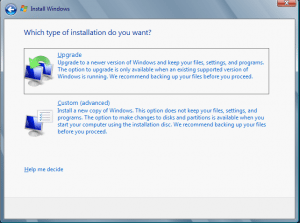 This also looks familiar to Windows 7 users, the "upgrade" and "Custom" options, we chose Custom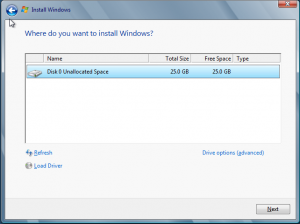 Here is the standard drive configuration screen, where you can partition, format, and select the Windows installation directory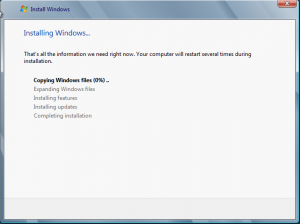 Files begin to copy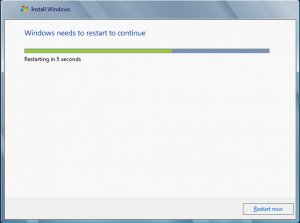 After the installer has completed, setup will reboot the system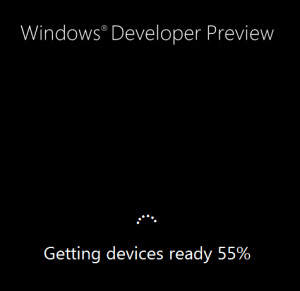 The developer preview begins to boot and install devices, etc.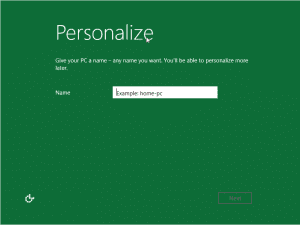 After booting, the user is asked to "Personalize" the computer – here computer name is solicited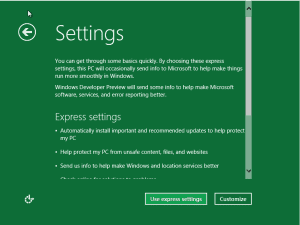 Here we can choose "Express Settings" or "Custom" settings, we always like Custom, so that is what we did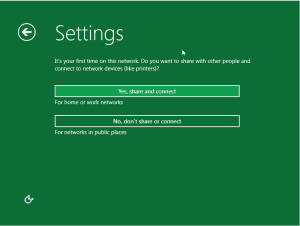 The above screen asks us what we would like to do with sharing capabilities and offers brief descriptions of the options, we chose "Yes, share and connect"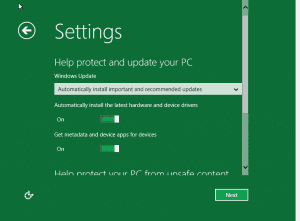 The next screen offers options concerning Windows update and other security otpions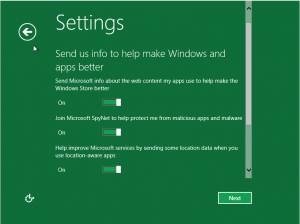 Here we are asked to select settings for "solutions to problems"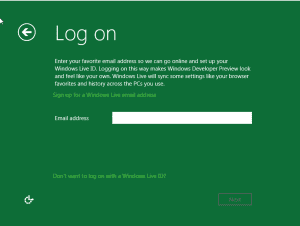 Here is something new, we are asked to logon by default using a Windows Live account, notice however, you can still select "Don't want to log on with a windows Live ID?"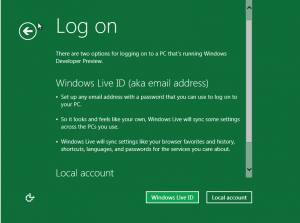 If you selected not to logon with a Windows Live ID as we did, the next screen offers the two options – "Windows Live ID (aka email address), and "Local account," we chose Local account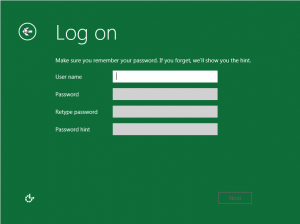 When you choose Local account, you are taken to an account creation page for user account information including username, password, password hint, etc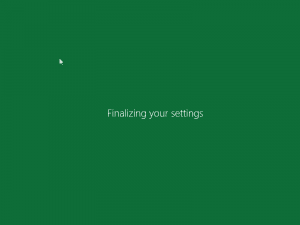 Windows finalizes settings and performs the logon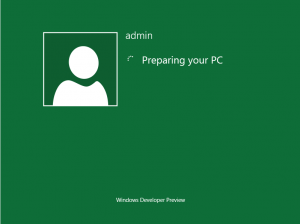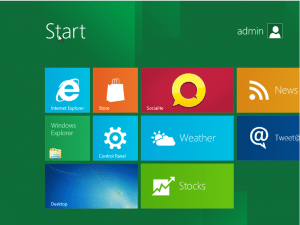 We come to the "Metro" style widget board that is default in Windows 8
Customizations:
One of the first customizations that many are choosing to make to the developer preview installation is the enabling of the "classic" start menu.  This can be done by downloading a small app written to enable this functionality.  It is found here.
After downloading the app, you will most likely be prompted to download and enable Microsoft .NET Framework 3.5.1 runtime.  Here is what we we were prompted to do after downloading and executing the app.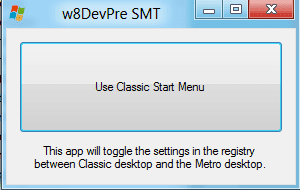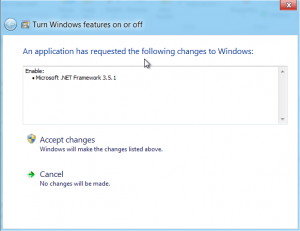 We chose to "Accept changes"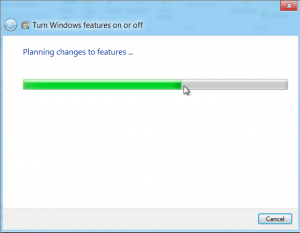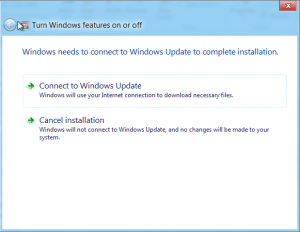 We were also prompted to "Connect to Windows Update"  to complete the installation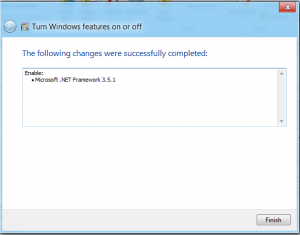 The changes are made and the start menu is enabled