Networking
Spiceworks – The Ultimate Free Network Management Tool
If you are a system administrator and you are looking for a utility to manage your network, spin up a helpdesk, manage your inventory, create and customize reports, then Spiceworks is one of the best free utilities I have seen come along in a while.  The value of the software is tremendous when you look at all the functionality that it provides all for free.  Coupled with the aforementioned benefits is the fact that you get access to a large and growing community of Spiceworks users, also system admins and IT professionals, who can help answer any questions you might have or problems that you may have run into that you can't seem to resolve.
The installer is a piece of cake.  Just download the executable and load it on your choice of server or workstation that you have lying around.  For our environment we simply used a virtual Windows 2003 R2 server with IIS installed to host the installation.
Spiceworks opens in an easily readable "Dashboard" that provides a nifty jump page to all areas of your network, inventory, reports, and helpdesk.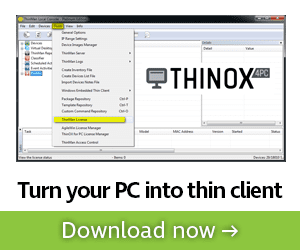 A Quick Look under the Inventory Drop Down menu:
Community Drop Down Menu: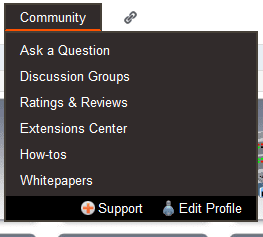 One of the most powerful features of Spiceworks is the reporting features that you have available after it has crawled your network and discovered your devices.  You have access also to the "Extensions Center" with the ability to download new extensions and reports.  Have you ever fretted over your supervisor's request to have an inventory list of all your workstations, ip addresses, serial numbers, service tags, or other data?  Fear no longer!  In a matter of seconds you have a nicely formatted report that can be viewed or exported to CSV, Excel, or HTML file.
Below is a screenshot of a section of reports running in the reports center:

Spiceworks is a killer application and the fact that it is free just adds to the value of this utility.  If you do not already have a network management utility or package you are using for your environment, then Spiceworks may be the answer.