Windows
Windows 7 SP1 Install Step by Step
There are numerous ways including various media to install Windows 7 Service Pack 1.  You can download the x86 or x64 bit installers from Microsoft Download Center, use Windows Update to obtain the download or download the DVD ISO and use this media to install.
Steps to Complete before running the installer:
It is recommended that you disable any virus protection you have before running the service pack 1 installer
Run Disk cleanup to remove any temporary files
Reboot your workstation to make sure there are no locked files or processes and just to make sure that overall you have a stable platform to start out with
The SP1 installer will start out by making a System Restore Point which is a good thing in case things go badly during the update.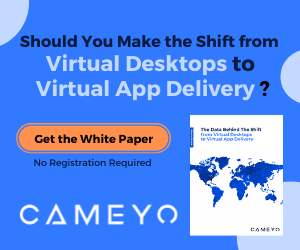 When you run the installer either via the updater or DVD ISO…you will get the following welcome screen: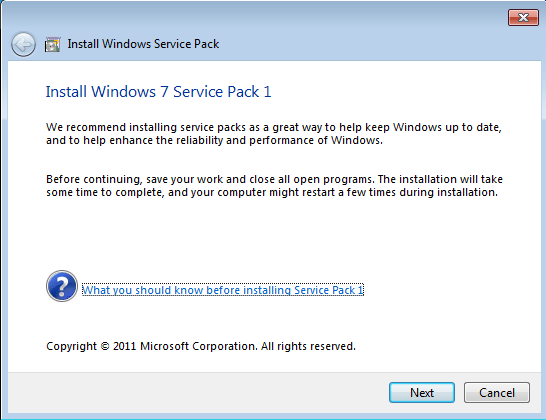 The next screen simply shows the service pack preparing your computer: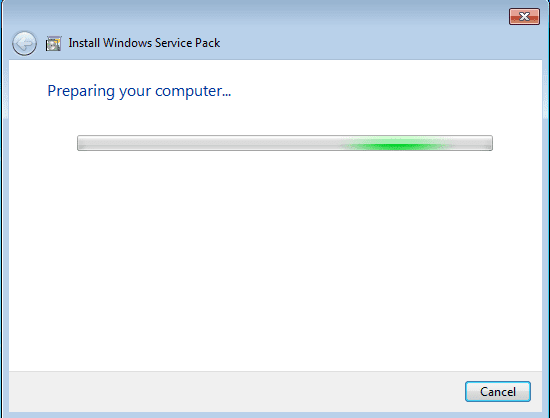 Here you have the option to "automatically restart the computer" after the update finishes and you are also reminded to save your work, exit programs, etc.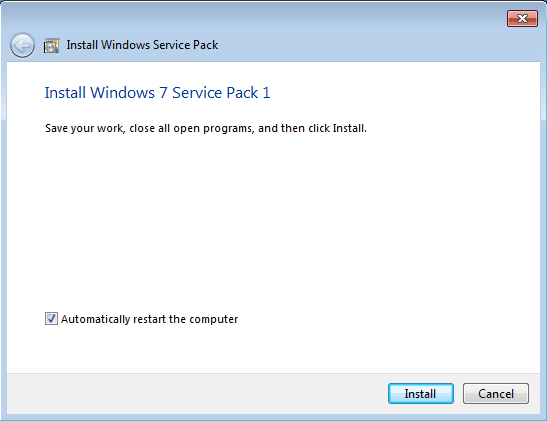 The installer starts to download and extract needed files: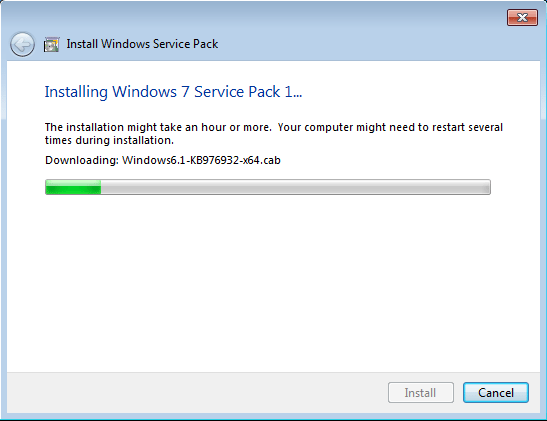 The installer starts the actual installation of the the service pack….note that you are told from the start that this process could take an hour or more with several restarts involved….this will definitely be a lengthy install.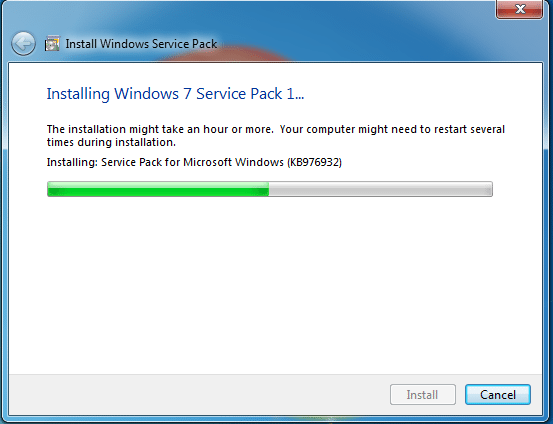 After the installer finishes, your workstation will reboot, and Windows will start to configure the update and then restart…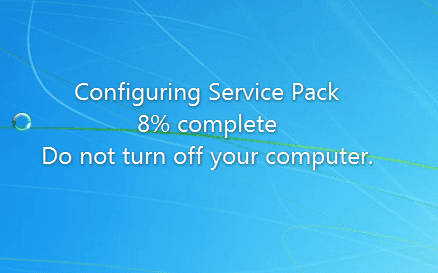 After the restart….Windows will start to load and you will once again be prompted with configuration messages: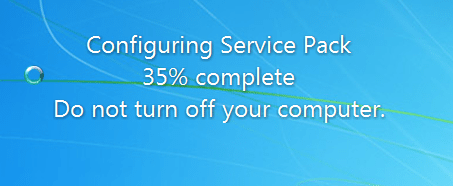 After the "Configuring Service Pack" is finished, you will simply go back to a CTRL+ALT+DEL screen.  After logging in, you will see the following box pop up after a successful installation:
A quick "winver" command also shows the new Windows version reflected with the SP1 designation:

Troubleshooting:
There are cases where the service pack installation will fail.  In our test environment here, we actually had the installation fail immediately after starting with the first download of the service pack files.  It turns out that the downloaded install was corrupt and was throwing an error in which you will quickly see the screen below: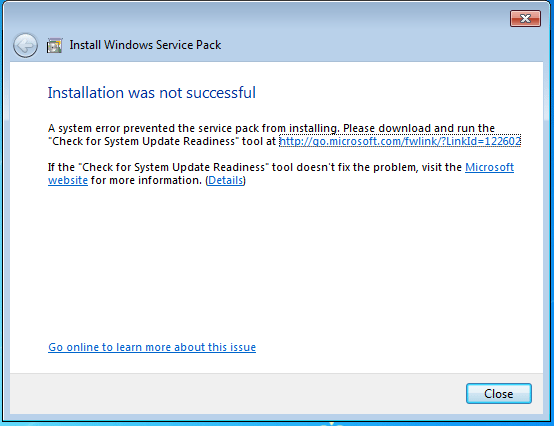 Once again, for emphasis, be sure if you receive errors that you have followed the suggestions to disable virus protection, reboot, and so forth before starting the install.  Microsoft also has a handy utility called the System Update Readiness Tool for Windows 7 which can be used to help pinpoint problems with the install.