home lab
Top Home Lab Upgrades this Black Friday 2023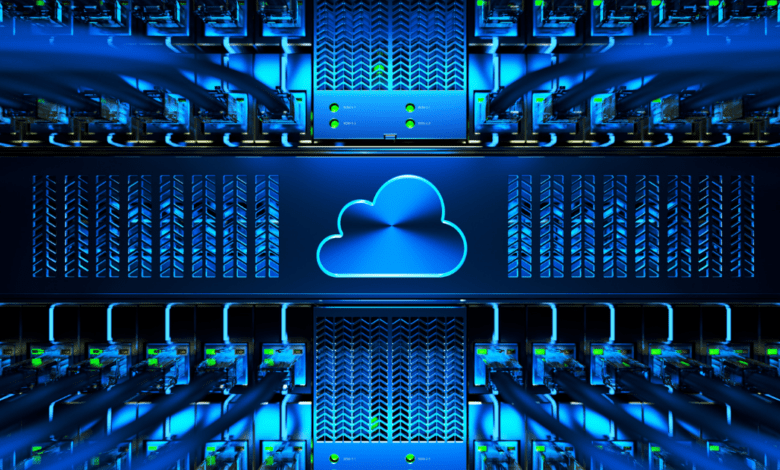 If you are like me, you start thinking about home lab upgrades as we get closer to the black Friday deals. Generally speaking, you can get some great deals for home lab upgrades around Black Friday sales. I want to toss a list of hardware out there that I think will be great to snag this year and what I think you can get a good deal on in terms of perceived performance enhancements with new hardware.
Home lab server upgrades may differ for everyone, but good places to start are power consumption, RAM, CPU performance, networking, etc, in home labs.
1. NVMe storage
If you are still running a home lab on spindles of any kind or SATA ports connecting SATA SSD, NVMe storage will take your home lab experience to the next level. There is just no comparison to the performance you get with NVMe and with the queue depth and other hardware features of NVMe, they are perfect for running virtual machines and other home lab workloads compared to other storage options.
I have already seen some amazing deals on the Samsung EVO 990 Pro 4 TB version, which is appearing on Amazon for $250 or so. It will be amazing to see what other deals around NVMe storage we will see with Black Friday this year.
Desktop upgrades
If you are using a workstation dual-purpose as a home lab and daily driver, you will definitely benefit from replacing your boot drive with NVMe storage, or running a secondary drive from NVMe storage for your type 2 virtual machines to live on or just fast extra data storage capacity.
More density for home lab server
I have found over the past few years of running a home lab on NVMe storage you can get away with much leaner RAM amounts on your virtualization hosts when you have NVMe storage. While NVMe is not as fast as RAM, the speed it offers to your storage layer nets performance gains that you see in real-world processes in your VMs. Even if the VM is paging quite a bit with your NVMe drives, it is fast enough that you can run extremely dense virtual environments with quite low memory amounts.
Usually just adding NVMe storage to the same hardware, including same motherboard and other specs will see a huge performance gain, so it is an extremely cheap upgrade overall.
Cache tier
If you are using something like TrueNAS or Synology NAS in the home lab for personal cloud storage, you can also add a cache tier in front of spindles with NVMe storage. This drastically improves performance.
2. Mini PCs
I think one of the absolute steals you can find if you want to maximize power efficiency is purchasing a mini PC. I have been toying around with replacing my Supermicro servers with Mini PCs as these are becoming increasingly popular for home lab enthusiasts and for good reason.
They are relatively cheap, have a small form factor for your server rack, are power efficient, provide NVMe storage that can be used for VM storage, and pack quite a bit of processing power along with integrated graphics making a great homelab server.
Below is an example of a Beelink Mini PCs offering Ryzen processors with tremendous performance with many threads available, compact size, and less noise.
Power consumption and noise level
With this being said, many are using these instead of higher power consumption servers with massive power supply units that pull way more power idling than these mini PCs. Some mini PCs even have a PCIe expansion slot, although this is more challenging to find. Mini pcs offer superior performance for the heat dissipation, due to using less power.
The Intel Nuc started this trend, and it shows no signs of slowing down as there are now many options besides the Intel Nucs. They are much quieter as well. So, if you are sharing the space with your home lab server rack, you will appreciate the much quieter noise footprint.
Whether you are planning on running a media server or a virtualization host, Mini PCs are a great buy. Recently on Amazon, I have seen mini PCs commonly with over $100 off from the list price. Names like Beelink, AcePC, AceMagician, etc, continually are running good deals.
3. RAM upgrades
Dovetailing into the discussion around NVMe storage upgrades, upgrading your memory can help you squeeze more bang for your hardware buck out of your home lab hosts. Generally speaking, you will run out of memory in most environments before you run out of CPU capacity.
That seems to hold true in most instances. This is because, in a home lab, your workloads will most likely be sitting there idle for most of the time from a CPU performance perspective.
More RAM means more VMs
However, you have to have a minimum amount of RAM for the operating systems you run in your virtual machines. RAM usage will go up the more VMs you run. Modern hypervisors do a good job of handling overprovisioned memory on a host. However, there is a limit to paging, memory ballooning, and other techniques.
Adding more memory to your system, server, workstation, or whatever platform you are using, is generally a great upgrade.
4. Networking
The 1 Gbps networking of days gone by are getting extremely limiting in terms of things you can do and try in the home lab. The sweet spot now is definitely 2.5 Gbps networking and many vendors have produced very economical 2.5 Gbps network switches that can provide a huge boost to performance in your home lab.
Upgrading from 1 Gbps, you will see much-improved transfer speeds, better density for virtual machines, and just overall better performance. Especially if you are purchasing or upgrading your lab with a mini PC, many of these come with 1 or 2, 2.5 Gbps network ports. Some even have as many as (4) 2.5 Gbps ports.
If you are looking at playing around with HCI solutions in the home lab, like VMware vSAN or Ceph, fast networking is a must. I would say 2.5 Gbps is a bare minimum, with 10 Gbps being preferred. You can look out for 2.5 Gbps switches with 10 Gbps SFP ports as these are becoming more popular as well.
If you are willing to pay a bit more to get a managed switch, these have the benefits of having a CLI accessible, and more advanced configuration capabilities like link aggregation, etc.
Below is the Ubiquiti Switch Enterprise 48 PoE | 48-Port Managed Layer 3 Multi-Gigabit PoE with 48 2.5 Gbps ports
5. Uninterruptable Power Supply (UPS)
If you don't have a proper UPS backing up your home lab environment, be on the lookout for good deals for UPS devices. These devices might seem like a waste of money when you can buy other upgrades. However, I promise you will be glad you have one when the power goes out or you have a sudden blip in power.
Although APC is the big fish in this space, I have found CyberPower to be a very good vendor and use them in my home lab environment currently.
Having things go down dirty is never good when it comes to your data and home lab services. UPSs can give you the time to start powering everything down gracefully or protect you from the blips that often happen across the power grid.
6. Network attached storage
If you are looking to add an external NAS to your home lab environment, be on the lookout for deals on NAS devices, including Synology NAS. Also, if you already have a NAS, you can likely snag upgrades for them, including larger spindles, NVMe storage for cache tiers, and even add-on cards to add things like 10 Gbps connectivity.
Also, if you want to go the open-source route, you can snag prebuilt hardware made for NAS use if you want to build something like a TrueNAS SCALE network-attached storage option.TrueNAS SCALE is excellent and provides tremendous capabilities in terms of performance and storage capacity.
You can find generic NAS enclosures on Amazon like the one below that don't have a NAS OS loaded but provide the hardware. You just simply add TrueNAS SCALE (free) and you are good to go.
7. Monitors
If you have multiple windows open, terminals, RDP sessions, browser windows, and other tools that most of us run in the lab, you will definitely benefit from a monitor upgrade. Large monitors have come down quite a bit in price. You can get quite large monitors for fairly cheap and I definitely expect to see monitor deals this black Friday.
8. Rack gear
If you are looking for new server racks or new rack gear, there will likely be deals on all things rack this Black Friday. I know I snagged some rack nuts over the last holiday where these were on sale with a discount. Likely you will find things you need for your rack with prices slashed.
Things that might be on your list here include:
Server racks
Rack components (cage nuts, trays, etc)
Rack lighting
Network cables
Power cables
PDUs
9. Wireless gear
Wireless upgrades are always a good idea. Who of us don't like to have a healthy wireless system running in our home network. If you are like me, you do a lot of your home labbing from the couch at night with a laptop connected to wireless.
if you are still running Wi-Fi 5 in your home network, now is a great time to purchase Wi-Fi 6 and Wi-Fi 6E access points and solutions that are much faster than the traditional Wi-Fi 5 speeds.
Below is the Amazon Wi-Fi 6 Eero units.
10. Software licensing and purchases
if you are looking for a VMUG Advantage subscription or other great software you can use in the home lab, Black Friday is always a good time to snag subscriptions and other licensing for huge discounts. Many software vendors run Black Friday sales with 20-50% of discounts.
To compliment your hardware upgrades, buying a VMUG Advantage subscription is a great buy if you are looking at using VMware vSphere in your home lab environment as you get access to the entire VMware catalog of software and solutions.
You can read more about VMUG Advantage here: » VMUG Advantage Membership.
Wrapping up
These are just a few of the home lab upgrades that I think are definitely worth the money if you are looking to improve your experience in your lab environment with better performance and capacity to try out new and cool things. Keep in mind, you don't have to have a lot of hardware to have a very satisfying and cool home lab environment. A single mini PC with the right hardware configured with some decent networking is all you need to get started and may be all you need long term.
No two home labs are identical and everyone's needs or wants are also different. Home labbers can do some amazing things with very little hardware. But the Black Friday deals definitely help to make great investments in your learning and gaining new skills.