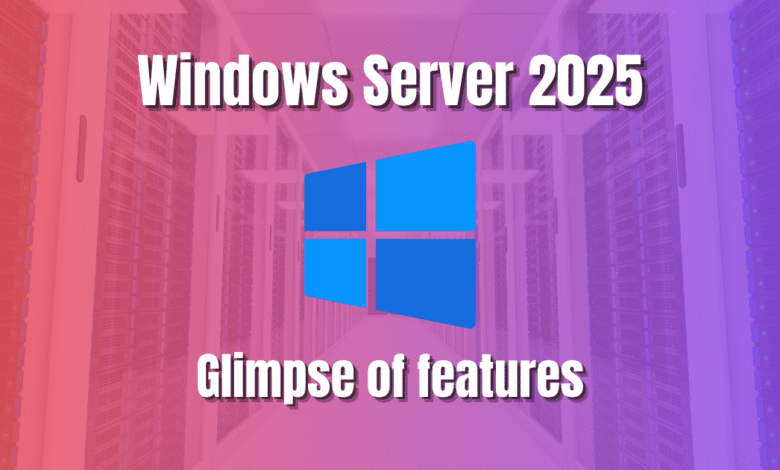 With the release of the latest vNext Preview, which are previews of new server operating systems and even new features of current versions, we get a glimpse at things to come in Windows Server 2025. Though the branding still includes Windows Server 2022, its obvious this release shows the evolution Microsoft is steering toward with the next version of its server operating system. Let's look at this latest preview build and see a few of the things in store for Windows Server 2025.
Windows Server 2025 – The next Windows Server version
Well, the wait is over to know the next Windows Server version. Due to clues offered in VMware ESXi 8 and elsewhere, we see the next supported Windows Server version with mainstream support will be Windows Server 2025. However, it is interesting to note that Windows Server 2022 will have extended support until the October 14, 2031 date, so quite a long lifespan is left for the current "latest" Windows Server version.
New Features, Developments, and additional information
Note the following new features that are either documented or observed so far with the Windows Server vNext Preview Build 25951:
Azure Arc-enabled Server onboarding experience

Enhanced Command Line utility with the Windows Terminal

Advanced Storage Replica Logging

New Windows Server 2025 forest and domain functional levels

Many more features
Azure Arc-enabled servers
The preview build introduces the Azure Arc-enabled Servers onboarding experience. With an accessible system tray icon, users can now easily install and configure the Azure Connected Machine Agent.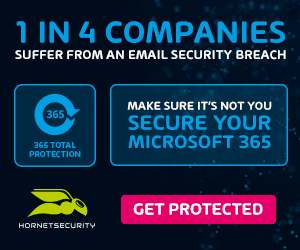 Once Azure Arc is activated on the server, the status information becomes instantly available through the system tray. This integration suggests Microsoft's focus on a seamless hybrid cloud experience for users.
Enhanced Command Line Utility
Admins can now experience a revamped Terminal command line utility that we already have in Windows 11. A quick search for "Terminal" brings up the application, bringing the improved command line tools and capabilities in the forthcoming version of Windows Server.
Advanced Storage Replica Logging
An important feature that stands out is the Storage Replica Enhanced Log. It aims to optimize performance for block replication. By removing file system abstractions, Microsoft intends to reduce the performance overheads associated with the Storage Replica log, making replication processes faster and more efficient.
Addressing Known Issues
The preview release does have a few challenges that Microsoft has noted that you should be aware of. However, I think most that are downloading and using the Preview builds will most likely be simply playing around and testing things in their labs.
Note the following issues as noted by Microsoft:
Upgrade Challenges: Microsoft has identified intermittent upgrade failures when transitioning from Windows Server 2019 or 2022.

Event Log Service Crash: An issue with archiving event logs using "wevetutil al" command could potentially crash the Windows Event Log service.

Secure Launch/DRTM Limitation: Users with Secure Launch/DRTM code paths are advised against installing this build.
Relevant Download Information
The Windows Server Preview is available in ISO format in multiple languages and VHDX format in English. Specialized editions, like the Windows Server Datacenter Azure Edition, further expand the variety of the offerings.
You can download the current Windows Server Insider Preview release here: Download Windows Server Insider Preview.
Installing Windows Server 2025
After downloading the Windows Server 2025 ISO image, you will mount this and install it as per normal ISO installation in a virtual machine or install it on bare metal hardware. I am installing this in VMware ESXi 8.0.
Interestingly, VMware ESXi 8.0 will show "Windows Server 2025" in the new virtual machine wizard if you connect to the ESXi 8.0 host client (direct connection to the ESXi 8 host), but the option isn't found as of yet in the latest patch release of vCenter Server. I am betting this will be added with vSphere 8.0 update 2.
However, this may be further evidence this is definitely the next Windows Server version.
Once you mount and install the new vNext ISO, you will see the current Windows Server 2022 branding. Here, I am installing the Desktop Experience.
After the installation completes successfully, below is running a quick winver command to see what information is displayed. We see it shows Microsoft Windows Server Version 23H2 (OS Build 25951.1000).
The desktop with this vNext Preview, Windows Server 2025, looks very much like Windows 11, as expected, with the same styling on icons, etc.
One of the surprises, if you could call it that, is Server Manager is still there and launching on startup. You will still see the nag about Windows Admin Center in Windows Server 2025. It will be interesting to see if, in the GA release, this is still the case or if this is behavior they have yet to clean up as of yet.
For now though, it looks like Server Manager lives on in Windows Server 2025!
Windows Server 2025: New forest and domain functional levels
One of the cool things that has been noticed with the drop of this latest vNext Preview with what we believe to be a first look at Windows Server 2025 is for the first time since Windows Server 2016, Microsoft looks to have introduced a new Forest and Domain functional level.
There are no details as of yet as to the new features of these new functional levels, but there are most likely changes and additions that Microsoft is making to accommodate new capabilities most likely.
Wrapping up
Windows Server 2025, as hinted by the Preview Build 25951, is taking shape. We don't know a whole lot with new features as of yet. However, there are a few things already we can note. With integrated cloud solutions, advanced command-line utilities, and enhanced storage solutions, Microsoft is gearing up to provide a much-improved server experience. As with all previews, the final release might differ, but this Preview sets an optimistic look at the newest Windows Server release with stronger hybrid connectivity, a new domain and forest functional level, and enhanced command line tools par for the course.