Backup Software
The Most Common Causes of Data Loss – How to Protect Against Them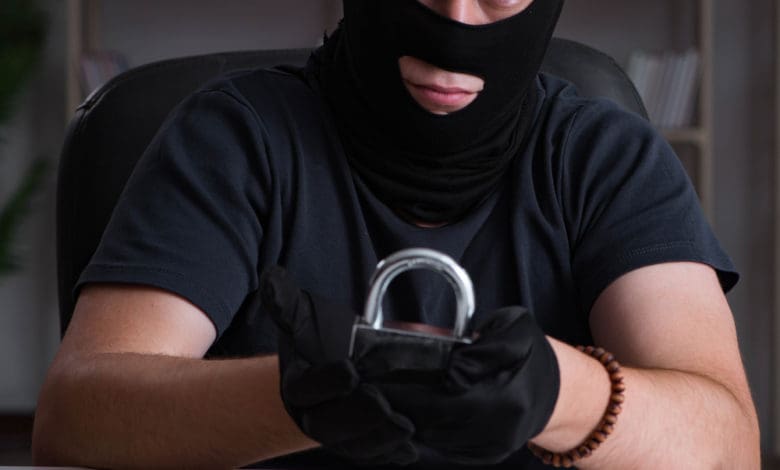 Data is arguably the single most important resource of a business. Today's organizations are amassing massive amounts of data, both on-premises and in the public cloud. Protecting your data assets becomes paramount. It is good to review common causes of data loss to protect your critical data assets. Let's look at the most common causes of data loss and see how these can be avoided.
Common Causes of Data Loss
To better understand how to protect your business-critical data from loss, businesses must first understand the risks that may lead to data loss. What are some of the main culprits resulting in critical data loss?
End-user errors and accidental deletions
Ransomware
Infrastructure failure
Not protecting cloud environments
Failing to use the 3-2-1 backup best practice methodology
1. End-user errors and accidental deletions
One of the most common day-to-day disaster recovery scenarios for IT in most organizations is recovering files and other resources accidentally deleted or updated by users. Users may accidentally delete the wrong file or perform a "Save" operation instead of a "Save As," leading to overwritten data.
IT admins must have the ability to recover data that has been affected by these types of end-user mistakes. Even though they are common and expected, they can be devastating since one mistake by a user can disrupt business-critical workflows.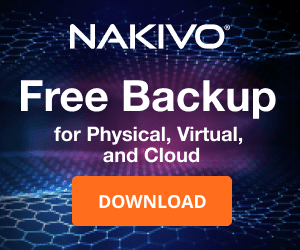 Administrators with very high-level system permissions can cause much damage due to accidental or unintended actions. IT admins could accidentally drop a critical database, destroy a virtual machine, or perform other unintended administrative actions.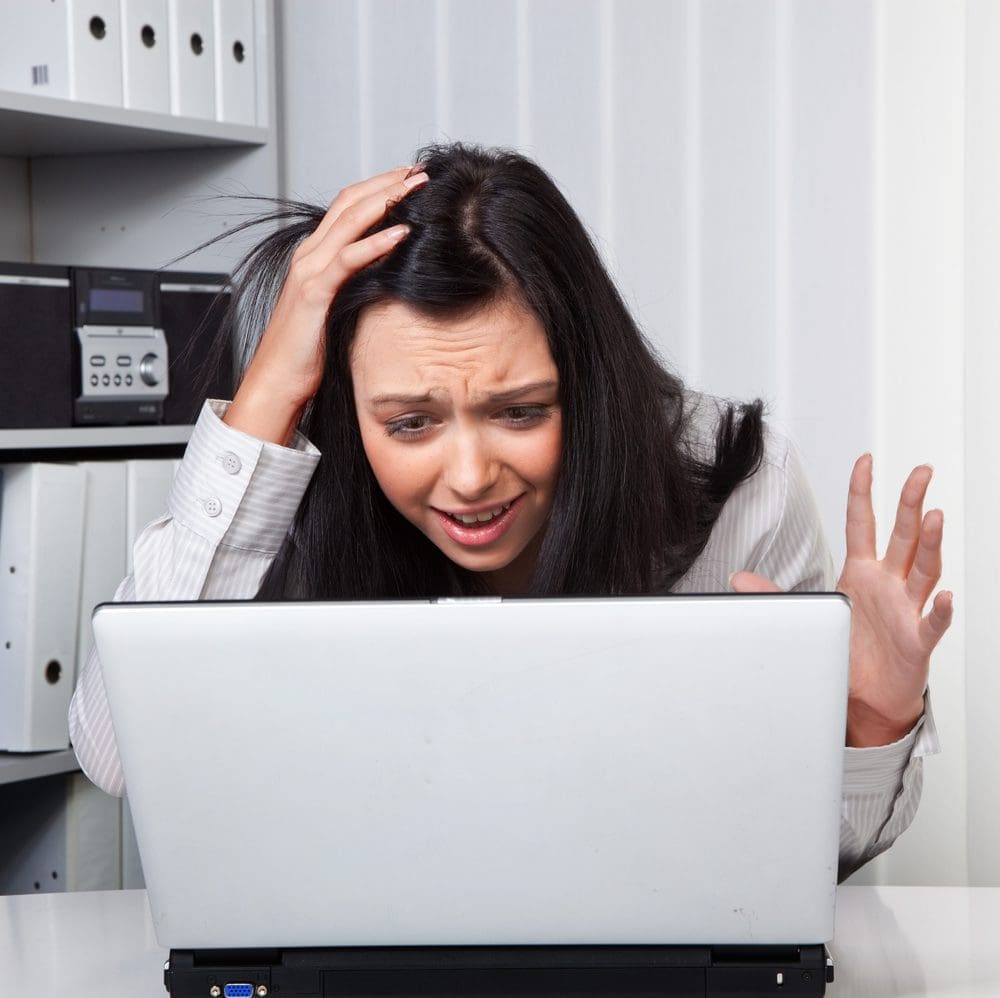 In each of these cases, recovering data with a data protection solution is the only way to regain access to these resources after they have been destroyed.
2. Ransomware
It is a growing threat that continues to make news headlines. It is a word that no business wants to hear or suffer an outage from – ransomware. Ransomware is a twisted use of encryption technology that the bad guys use to lock you out of your own data assets. It uses public-private key encryption. The bad guys hold the key that is used to encrypt your data. The only way to obtain the encryption key to decrypt your data is to pay a ransom.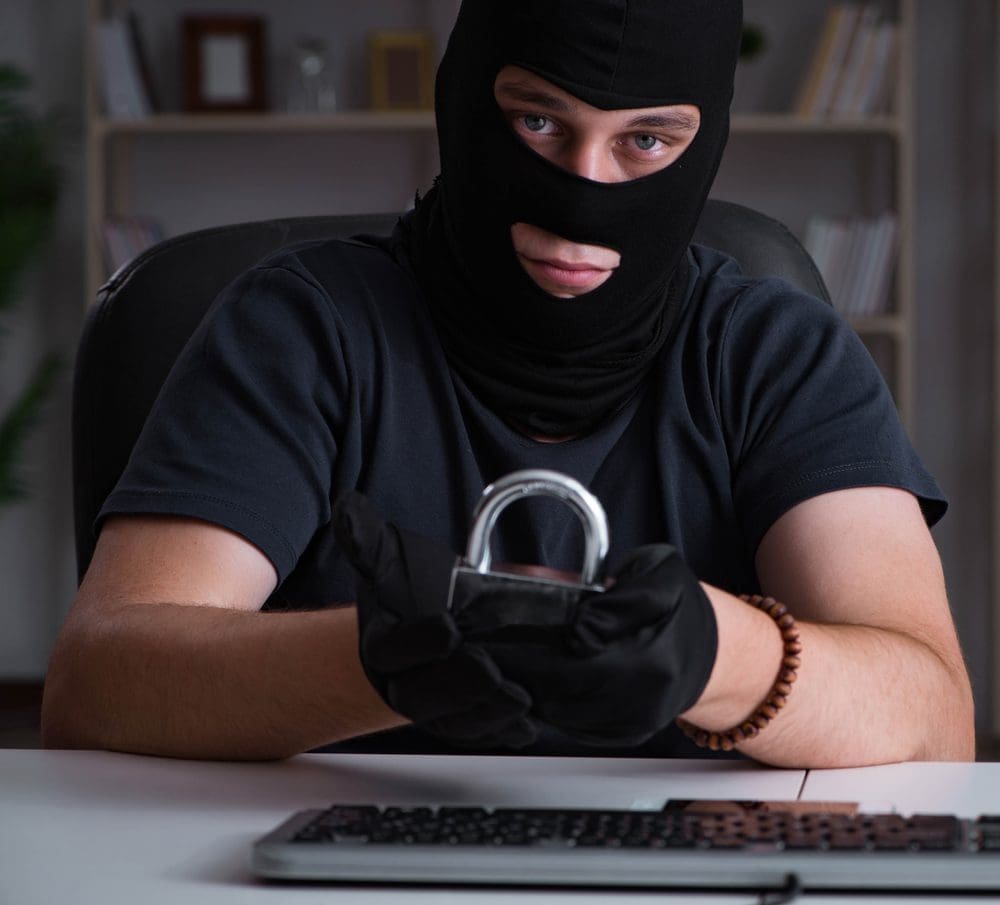 Other than perhaps finding a decryption utility (if one exists) for the ransomware variant used, there is no way to recover from ransomware outside of paying the ransom amount demanded or recovering your files from backup.
To recover your files from backups, you have to have the backups of your business-critical data, to begin with. Using a capable, fully-featured third-party enterprise backup solution is preferred to regain access to your critical data assets without dealing with a ransomware crime group.
3. Infrastructure Failure
Hardware, including servers and storage, would never fail in a perfect world. However, that is not the case. Server components and storage routinely fail. Businesses have to think about their contingency plan for this common cause of data loss.
Many organizations use highly-available virtualization clusters allowing workloads to be resilient against failure of hardware-based outages. However, when hardware fails, corruption can also happen to databases, file shares, and other critical application data. High availability is necessary and a great provision that businesses need to be taking advantage of. However, the key here is it does not protect you from data loss at the hands of hardware failure, end-user mistakes, etc.
4. Not protecting cloud environments
Another growing area of common causes for data loss is losing critical data in the cloud. Businesses are now migrating massive quantities of their critical data and services to cloud-hosted environments, including IaaS, PaaS, and SaaS environments.
When migrating data to the cloud, many organizations operate under the false assumption that data cannot be lost in major cloud service provider environments like Microsoft Office 365/Microsoft 365. Unfortunately, this is not the case. This false assumption can lead to a disaster of epic proportions.
The truth is that cloud environments are subject to the most common causes of data loss affecting on-premises environments. End-users or administrators can accidentally delete cloud-based data, ransomware can impact cloud environments, and cloud service providers often suffer from outages and even infrastructure failure.
Cloud environments are the new on-premises environment of organizations today that must be protected at all costs. In addition, generally speaking, all cloud service providers operate in what is referred to as a shared responsibility model. It means the cloud service provider is responsible for the underlying infrastructure's stability, reliability, and security, and the customer is ultimately responsible for their data. This fact can be seen by reviewing Microsoft's shared responsibility model found here: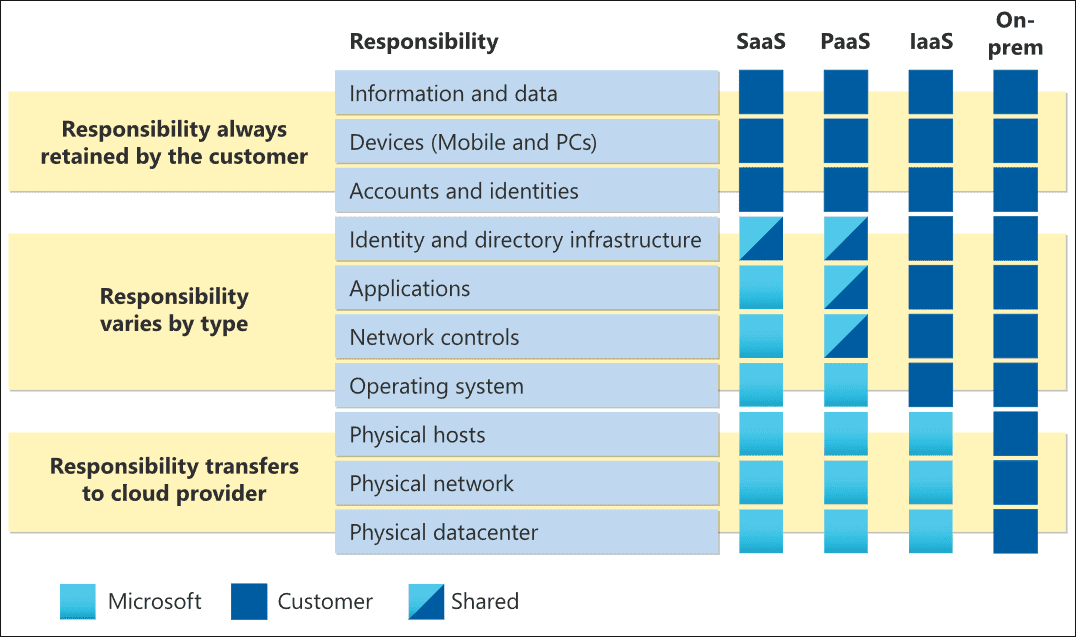 5. Failing to use the 3-2-1 backup best practice methodology
Another common cause of data loss for many organizations is failing to use the 3-2-1 backup best practice methodology. The reason we say this is not following the 3-2-1 backup best practice methodology leads to having all your "eggs in one basket" and leaving businesses in danger of having both production data and backup data in the same storage infrastructure and even on the same site.
The 3-2-1 backup rule dictates that organizations have at least (3) copies of data stored on (2) types of media, with at least (1) copy offsite. This helps to ensure it is exponentially more unlikely that data will be lost both in production and backups when backups are architected this way. You are spreading your risk across multiple locations, media, and network connectivity.
Use a modern backup solution that offers protection across environments
When it comes to the features and capabilities organizations have available for protecting data, this directly relates to the solution provided. If a data protection solution does not offer the features and capabilities needed, the business will struggle to meet the demands of today's backup needs, including protecting hybrid and cloud SaaS resources.
NAKIVO Backup & Replication is a great backup solution that checks all the right boxes for organizations with diverse infrastructure, including on-premises, cloud IaaS, and cloud SaaS. NAKIVO allows businesses to protect all of these different infrastructure and service offerings in a single pane of glass.
Things I really like about NAKIVO:
You won't find an easier solution to deploy. You can deploy it as a fully functional solution in a virtual appliance.
You can even run it on a NAS device as an all-in-one "backup solution in a box," offering
NAKIVO backs up a wide range of infrastructure – physical clients & servers, virtual machines, cloud virtual machines, and also Microsoft 365 cloud SaaS services
NAKIVO is aggressively adding features and capabilities
They have a great Beta program allowing you to see new features and capabilities before these are GA
NAKIVO provides many great features. Just a few notables that have been added in the past few releases include:
vSphere 7.0.3 support
IT Monitoring
Microsoft 365 backups – OneDrive, Exchange Online, SharePoint contacts and calendars
Two-factor authentication
Immutable repositories
Nutanix AHV backup and recovery
Backup to various cloud storage – Wasabi, Amazon S3, HPE StoreOnce Catalyst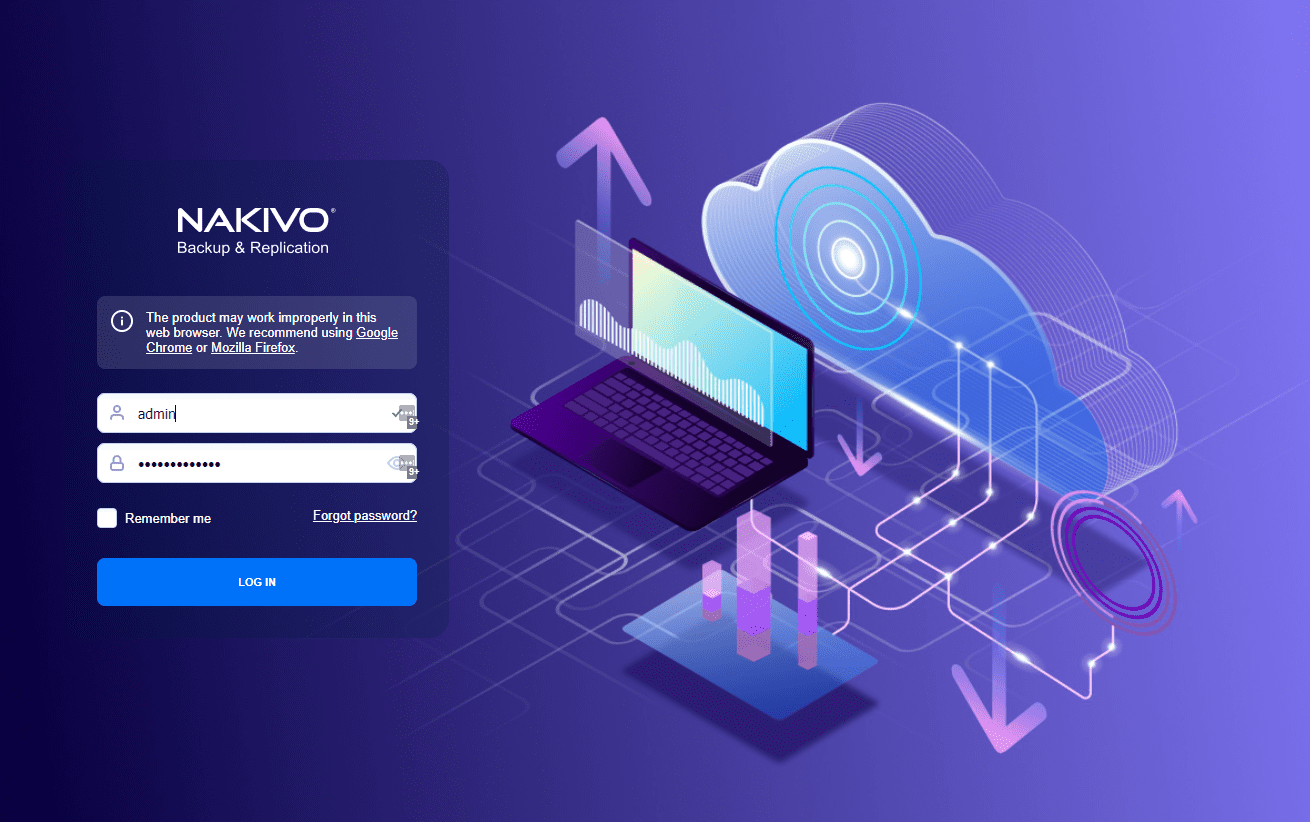 Most common causes of data loss FAQs
Do you need to backup cloud data? Yes. It is a misnomer among many. However, you need to backup your cloud data. Cloud data is subject to the same types of data risks as on-premises environments, including end-user mistakes, ransomware, and infrastructure failures. Cloud environments do have issues and outages from time to time. These have resulted in data loss in the past for some customers.
Is NAKIVO Backup & Replication free? NAKIVO Backup & Replication offers a free offering that allows backing up (10) VMware vSphere VMs for (1) year.
Do immutable backups help protect against ransomware? Immutable backups are absolutely a great way to add a layer of protection to your backup data. Immutable backups mean the data contained cannot be overwritten for a specified period. In this way, ransomware, even if it gains access to the data location for your backup data, will be unable to change it. It is a great evolution of protections against ransomware infection.
What is the 3-2-1 backup rule? The 3-2-1 backup rule recommends having (3) copies of your data stored on (2) different types of media, with at least (1) copy stored offsite.
Wrapping Up
When looking at the most common causes of data loss and how to protect against them, there are many data loss culprits, as we have covered at a very high level. These include end-user errors and accidental deletions, ransomware, infrastructure failure, not protecting cloud environments, and failing to use the 3-2-1 backup best practice methodology.
You can download a free trial version of NAKIVO Backup & Replication and test the solution out in your environment here:
Check out my other coverage of NAKIVO functionality: